The ECA is interdenominational and nonsectarian in character. At certain periods of history and in various places, God raised up leaders for the purpose of calling men and women to Himself. From these sprang the various denominations which God has used effectually in spreading the Gospel. The ECA is not anti-denominational. In fact, members within the ECA serve in denominational churches.

However, God has called others to minister independently of the established denominations and raised up The Evangelical Church Alliance to provide these ministers a process to obtain credentials from a recognized ecclesiastical body.

To become a member of the ECA, one does not have to resign from other churches or reputable organizations. The ECA is not competitive but cooperative.

The ECA holds to its Tenets of Faith without compromise and reaches beyond nonessential doctrinal differences to experience "How good and how pleasant it is for brethren to dwell together in unity." Psalm 133:1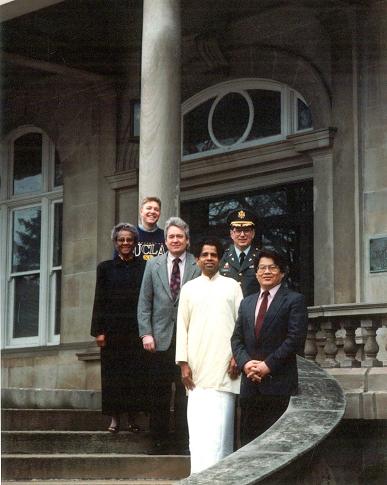 MISSION OF THE CORPORATION

The mission of the Evangelical Church Alliance is to spread the Gospel of our Lord and Savior Jesus Christ, and to build up the church by carrying out the Great Commission as stated in Matthew 28:19-20.
The mission of the Evangelical Church Alliance shall be carried out by:
Licensing and ordaining to the Gospel ministry those who are qualified, and providing them with credentials from a recognized ecclesiastical body.
Providing courses of study through a Bible Extension Institute for those who have not had the opportunity of a seminary or Bible School training, but who give evidence of and sense the call to the ministry.

Providing an organization for autonomous churches that they may have communion and association with other churches of like mind and still retain complete autonomy.

Providing an organization in which members can find companionship through association with other members, correspondence, district meetings, and regional and international conferences.

Providing membership for other Christian organizations in order to assist them with fellowship in association with other Christian organizations and churches.

Cooperating with churches that call upon us for help in finding new pastors when vacancies occur in their pulpits.