Chaplain Candidate Program
The Evangelical Church Alliance is authorized by the Department of Defense to provide ecclesiastical endorsements for qualified persons who are preparing for Military Chaplaincy by attending seminary and desiring to participate in the Chaplain Candidate Program. To obtain a CCP endorsement, follow the instructions on our "Apply Today" page, which will include completing the "Application for Membership". You will also need to complete an "Application for Ecclesiastical Endorsement" according to the instructions. A link to both applications is provided below. Should you have any questions, contact our Military Chaplain Commission Chairman, Dr. Elmon Krupnik, by e-mail ([email protected]) or phone (815) 937-0720.
Note also that Evangelical Seminary, with which the ECA has no direct or formal affiliation, provides through its Four Chaplains Scholarship Program, a tuition-free Masters of Divinity degree to military chaplain candidates. To apply for a scholarship or to learn more about the associated program, click here.
Military Chaplain Endorsement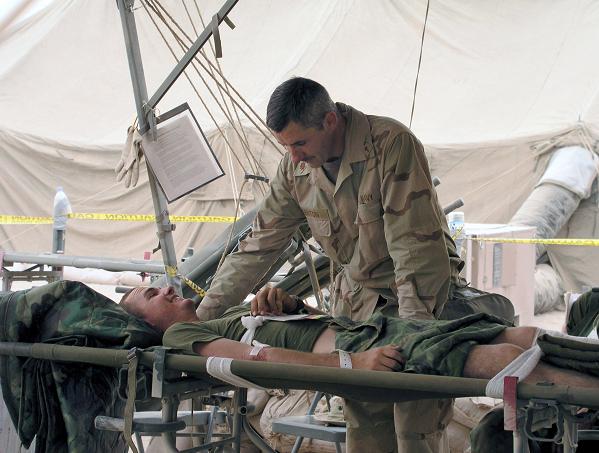 The Evangelical Church Alliance, a recognized endorser of military chaplains by the United States Department of Defense, provides ministerial credentials and support to chaplains in their role of ministry to military personnel and their families. Those desiring to serve as a chaplain in the following must receive an Ecclesiastical Endorsement from a recognized denomination or religious organization, certifying that the candidate is not only in good standing with the ordaining body, but is a person highly qualified to serve as a chaplain:
Armed Forces

Department of Veterans Affairs

Federal Bureau of Prisons

Civil Air Patrol
You must first become a member of the Evangelical Church Alliance in order to receive an endorsement. The educational and pastoral work experience requirements for membership follow:
Education
An undergraduate degree in any field and a minimum 72 credit-hour graduate degree from an accredited seminary recognized by the U.S. Department of Education

(http://ope.ed.gov/accreditation/)

New educational requirements for Navy CCP candidates
Pastoral Work Experience
Cumulative minimum of 4,160 hours (2 years) for licensure

Cumulative minimum of 8,320 hours (4 years) for ordination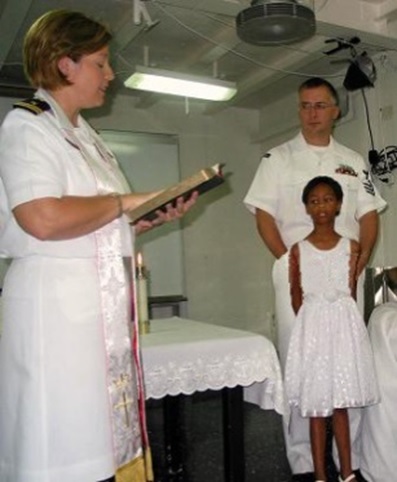 Additional qualifications for military chaplaincy may be received from the branch of service in which an applicant is interested. A chaplain recruiter will serve as a valuable asset to assist you with your questions as to the military requirements. Also, the ECA is an affiliate member of the National Association of Evangelicals Commission on Chaplains.
The ECA carefully processes applicants to determine their character, calling, qualifications and abilities to serve in the military as a chaplain. Upon a successful review of an applicant's completed file, his or her status will be upgraded to candidate, and an oral examination will be scheduled at one of our conferences/gatherings. Providing the results of the examination are positive, the candidate will participate in an ordination/licensure service at the scheduled conference/gathering and be received into membership.
Fees
Individual Membership Application $100.00 (non-refundable)

Ecclesiastical Endorsement Application $25.00 (non-refundable)

Ecclesiastical Endorsement Fee $100.00

First Year Annual Membership Dues $250.00 (payable prior to oral examination)
Upon acceptance into the ECA as an Ordained Minister, the ECA Military Chaplain Commission office will process the appropriate Ecclesiastical Endorsement Form.
Those desiring Ecclesiastical Endorsement by the ECA must complete the following two applications:
---
ECA Application for Individual Membership
All ECA applicants must possess a written and spoken proficiency in the English language in order to interact with headquarters and the greater ECA membership. This would apply to handling items such as, but not limited to, the application for membership, e-mails, the ordination or licensure oral examination, phone calls, the annual ministerial reports (if membership is granted) and general correspondence among members.
---
The ECA Membership Application must be accompanied by a $100.00 non-refundable application fee, along with the other required support documents, which are listed on the application. Instructions for completing the Application for Individual Membership is found on the Application Page.
The Ecclesiastical Endorsement Application, must be submitted with a $25.00 non-refundable application fee and a $100 endorsement fee.
To download these forms, you must have Adobe Reader.
Interested candidates may receive additional information by contacting the ECA Military Chaplain Commission at (815) 937-0720 or e-mail [email protected].