"But He was wounded for our transgressions, He was bruised for our iniquities; The chastisement for our peace was upon Him, And by His stripes we are healed." (Isaiah 53:5)
---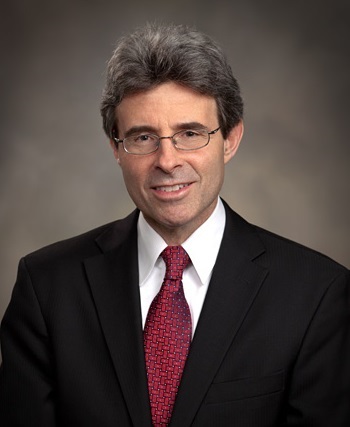 Bob Turrill
Thank you for visiting our website! Whether a member, candidate or inquirer, I trust you will find it to be a helpful resource. To begin, I would invite you to explore our Membership News articles immediately below.
Appreciatively in the Lord,
Dr. Robert H. Turrill
President & CEO
Evangelical Church Alliance
Num. 6:24
---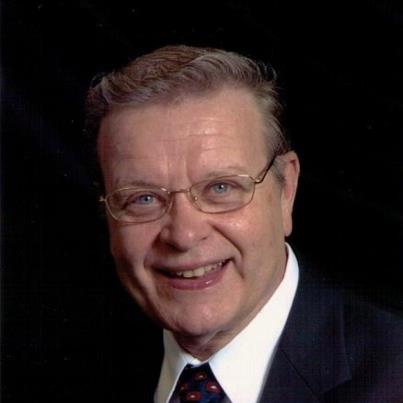 Dr. Bill Bray
President
Overseas Students Mission (OSM)
Mission Launch Labs Open to ECA Members
CHARLOTTESVILLE, Virginia – ECA Member Bill Bray has opened OSM 2015 New Mission Launch Labs ECA members who are support raising missionaries or ministry leaders. Applications are available online at www.OSMissions.org
The OSM New Mission Launch Labs train mission's staff and students in how to raise up prayer and support teams for student-led short term missions or organize other new initiatives to neglected, unreached or underserved ethnic groups. They are excellent for bi-vocational missionary leaders.
Except for New Mission Launch Lab IV during Winter Break in St. Louis, all the regular New Mission 2015 Launch Labs are planned for Virginia or the Chicago area. "Launch Lab IV" is expected to start immediately following the Urbana 15 student mission's conference January 1, 2016.
Other conferences are planned for May 22-23 in Chicago, May 28 in Wheaton, July 10-11, and October 2-3 in Charlottesville, and December 31 to January 2 in St. Louis. The conferences are sponsored and subsidized by the OSM Legacy Fund so that students and international visitors pay only a nominal fee to take the training.
"We as Christians are always only one generation away from genocide and extinction," said President Bill Bray at a Friday night dinner that opened the last weekend workshop. "God has no grandchildren! That's why these New Mission Launch Labs are so critical to igniting the next generation of missions."
The OSM New Mission Launch Labs are open to campus missionary staff, short-term mission leaders, international students, and other leaders from ethnic diaspora groups who are now in the USA. The workshops focus on helping leaders: (1) discern the vision God has for them, (2) cast the vision to American friends, (3) communicate the vision, and (4) support the vision through prayer and financial aid.
Bill Bray and OSM team have trained over 300 indigenous mission leaders in the mission support raising program that began in 2003 at Christian Aid Mission. The sessions are usually held at the OSM National Headquarters at 3045 Ivy Road. Call 434-227-0811 or visit www.OSMission.org for details or to register.
____________________________________________________________________________________________________________________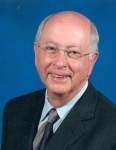 Dr. George L. Miller
1936-2014
Dear members and friends of the Evangelical Church Alliance:
It is with a sense of loss, but also celebration for his life and legacy, that I announce Saturday's home going of Dr. George L. Miller December 6, 2014, due to a sudden turn in his health after coping well during an almost year-long battle with leukemia. For the benefit of those who have more recently become acquainted with the ECA, Dr. Miller, ordained with the ECA since 1978, served the organization in the ensuing years in the capacities of President, Chairman of the International Board of Directors and Military Chaplain Commission Director, a post he held up until his death. A remarkable visionary and leader, he modernized the ECA and was used of the Lord to continue to expand it to the worldwide family of faith the work is today. His gentle spirit, pastor's heart, and humor will be missed by both all of us here at headquarters and those to whom he so faithfully ministered. A beautiful service celebrating his life was held December 10, 2014 in Bourbonnais, IL at River Valley Christian Fellowship, where Dr. Miller served since 2006 as Pastor of Congregational Life and previously there as Senior Pastor, the office held since then by his son, ECA Board member Rev. Derick Miller. Please remember the Miller family in your prayers. Any condolences may be sent to them at the following:
E-mail: derick@growdeepreachwide.org
For the obituary, please click here.
Now on a related note I would like to address the ECA's military chaplains. I mourn with you but am grateful for our brother's investment of labor and love that resulted in the ECA becoming the third largest endorser of Protestant military chaplains in the U.S.A. In honoring his recommendation to assure there would be no interruption in endorsement service of signing off on official government chaplaincy documents, the Board of Directors has appointed me to serve temporarily as Military Chaplain Commission Director/Endorser until the position is permanently filled. We are pleased to announce that Dr. Elmon Krupnik will both maintain his vital role as Military Chaplain Commission Chairman in continuing to vet the military qualifications of applicants, and field e-mails and phone calls from them and member chaplains.
May the Lord be praised for the life of Dr. George L. Miller. Indeed, our loss is heaven's gain. "Blessed in the sight of the Lord is the death of His saints" (Ps. 116:15).
To God be the glory, Dr. Robert H. Turrill President/CEO
Num. 6:24
---
The ECA's Lee Behnken: On Assignment in Israel… Yom Kippur at the Wailing Wall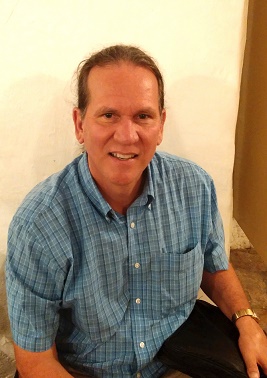 Rev. Lee Behnken, accomplished songwriter, producer, and concert artist, photographed on location at Russian-Jewish church in Jerusalem, Israel)
On Yom Kippur (The Day of Atonement) I left my Jerusalem apartment a little after 7:00 AM and made my way along the barricaded streets toward the Damascus Gate...and into the Old City...on my way to the Western Wall (also known as the Wailing Wall or Kotel) …at the Temple Mount…the ancient sacred site of Jewish prayer. On this annual holiday there is no driving allowed in Jerusalem...and you only see people and bicycles (with soldiers and barricades) on the streets...where normally there are buses and trucks and cars and trams and vans and motorcycles flying by in busy city traffic. It's been my heart's desire to spend Yom Kippur this year at the Western Wall, praying and worshipping through the entire eight chapters of my song commentary on the Song of Solomon... as an offering to the Lord... and as intercession for the land and people of Israel... before I begin recording my lead vocals north of Haifa in two weeks. In my backpack I had my laptop computer, my Bible, my hard copy of the lyrics to all 80 songs, a notebook...and the earphones that would allow me to quietly sit in my favorite corner of the Wall…and go through all eight CDs of the Song Of All Songs. The Israeli guards would look through all of these things as I passed through the metal detector...just before entering the Western Wall Plaza.
To continue reading article, click here.
ECA Chaplain Assists Red Cross in San Diego Firestorms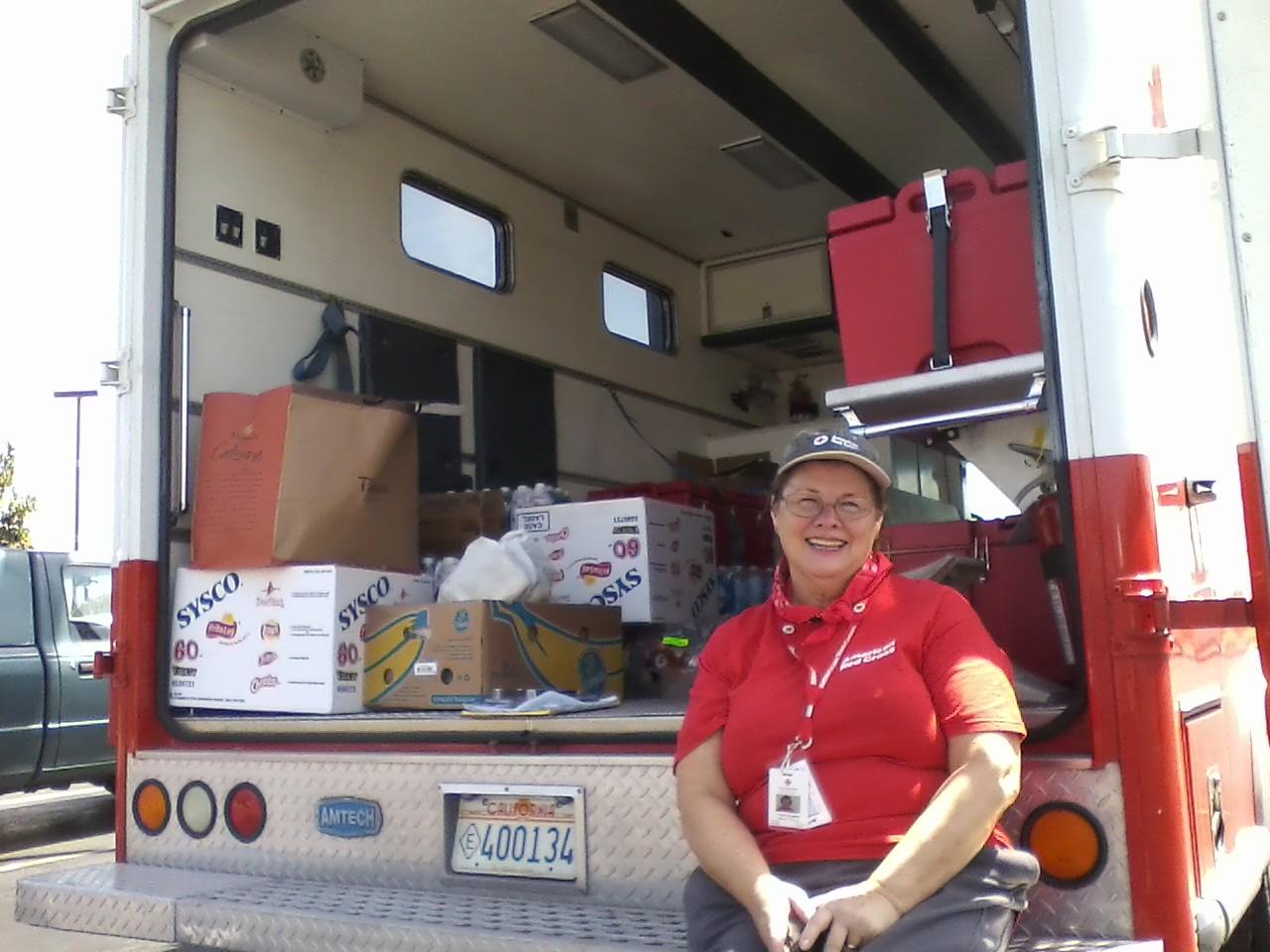 Chaplain Connie Regener, MA., BCC
COMPASSIONATE HEARTS SERVICES, INC.

It really hit me when I picked up the clipboard and read "All addresses destroyed except 22835".
It was the route assignment for our American Red Cross Emergency Response Vehicle (ERV) from which we would be serving meals to victims of the recent firestorms in a subdivision in San Diego County.
Although I had trained for such events, the utter devastation caught me by surprise. I only asked once "Were you able to save anything?" On the scene, I surveyed lot after lot with nothing but gray and white ashes, interrupted by an occasional chimney, sink, or appliance.

Mostly I learned to stand still with the homeowners, who from time to time would voice a memory or grieve a loss. Some wanted a hug, and some shook my hand. Others just wanted to share the moment or needed a shoulder to cry on.

Contrasted with the dreary devastation of the scene was the upbeat resiliency of the people I encountered. They all mentioned that no one had been lost, despite the intensity and unpredictability of the fire. They all wanted to build again on such a sacred space. This space was doubly sacred because not only was it their personal residence, but it was next to a religious retreat center where many had seen healing of body, mind, and soul.

Some reaffirmed their faith and said it was helping them through such tough times. They gave thanks for the outpouring of assistance. There was talk of building back bigger and better. There was also musing that God might be calling them in another direction. Each person has to decide his or her recovery plan. Some will stay, and some will move on. It was good just to hear them out, acknowledge their concerns, and give them a safe place to consider the next step. Being in an unfamiliar, scary place is bad—but it's worse when you are there alone.

That's where the Red Cross comes in. By putting mental health workers (and chaplains like me) on the ERV's that are in the community distributing food and water, we can meet basic needs of body, mind, and soul. Supplying a cold bottle of water, voicing understanding, or offering compassion can quench anguish of body, mind, and soul. "When anxiety was great within me, your consolation brought joy to my soul." (Psalm 94:19).

At the end of a weary day, I returned to Red Cross headquarters. My steel-toed boots were dusty with ashes, and my face was a little sunburned. "All addresses destroyed except 22835" was no longer a notation but a vivid picture burned into my mind. I can only hope that as the victims bring their experience to mind they will also picture that someone was standing with them in their time of anguish.

I am thankful for the opportunity to serve in this way, and encourage my fellow clergy to check out the many ways they can train to be of service with their local Red Cross.

Rev. Connie Regener is an ordained ECA minister and a board certified chaplain with the Association of Professional Chaplains. She is an experienced hospital and hospice chaplain and part of the Orange County Disaster Action Team for the American Red Cross.
---
Remembering Rev. Arlene E. Leis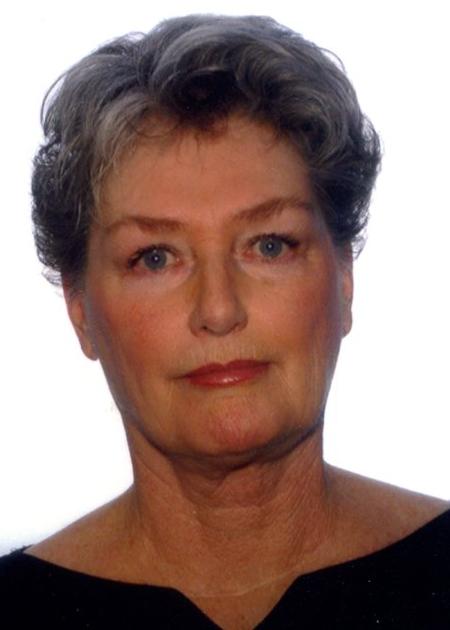 1944-2014
After nearly a yearlong battle with cancer, the Rev. Arlene Leis, our beloved sister and member of the ECA's Canadian Committee, is now in glory. She faced this challenge with grace and poise, never wavering in her faith during the painful ordeal.
Her service unto her Lord spanned various venues including directing and producing Christian television programs, pastoring, counseling, and mentoring women in ministry. As a part of the ECA's leadership team, her insights and wise counsel will certainly be missed.
Join me in celebrating the life and legacy of this beloved servant, who is now beholding the face of her Savior. Please remember her family, especially Elmer, her ailing husband and partner in ministry, Elmer, in your prayers. Indeed how appropriate are the words of Psalm 116:15 on Arlene's behalf, "Precious in the sight of the Lord is the death of His saints."
In Christ's love,
Bob Turrill
---
If you are looking for a position, or to fill one, browse our Ministry Opportunities page.
---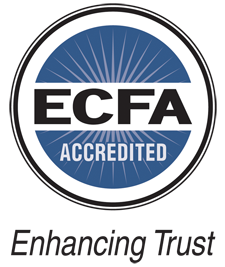 The ECA is a member in good standing of the Evangelical Council on Financial Accountability (ECFA). Our compliance with ECFA's standards gives testimony to our commitment to the highest standards of fundraising and financial management.
---
2015 Events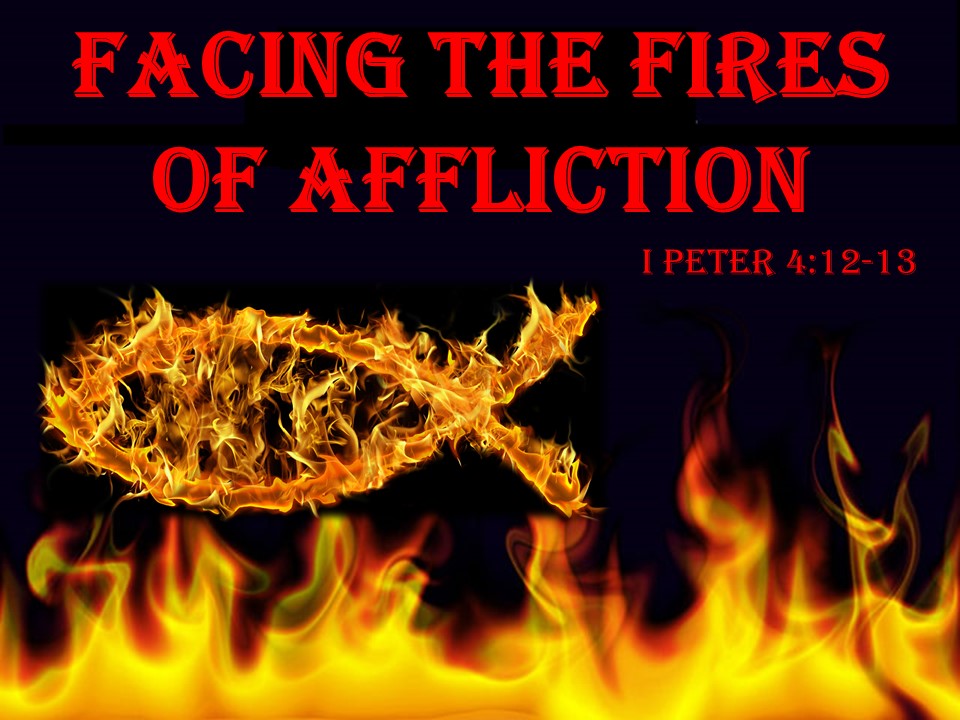 Dear ECA members, candidates and friends:
Hardly a day passes without news of yet another instance of Christian persecution, now pandemic and affecting almost every region of the globe, whether in the form of confiscation of property, employment discrimination, denial of tenure for university professors, the burning of churches, public executions, biased media coverage, or a host of other venues. The reticence of even Western governments to acknowledge Christians as the target of these attacks reveals a political correctness that in some cases appears to condone such acts, or at least to disallow specifying the association of the perpetrators for fear of offending other related parties. Even so, this time of persecution is not unlike that for first-century Christians in Asia Minor to whom under the inspiration of the Holy Spirit in the fourth chapter of his first epistle to them the Apostle Peter wrote, 12 Beloved, do not be surprised at the fiery ordeal among you, which comes upon you for your testing, as though some strange thing were happening to you; 13 but to the degree that you share the sufferings of Christ, keep on rejoicing, so that also at the revelation of His glory you may rejoice with exultation (NASB). Many brothers and sisters under our care may be experiencing other hardships, such as disease, wayward family members, or financial pressures. Whatever the trials, how do we as ministers persevere and prevail when also in those valleys in order that we can effectively lead the flock through them as well? In search of an answer I invite you to join me at one of our 2015 conferences or gatherings (which will now be scheduled seasonally versus specifically geographically), whose theme for the year is "Facing the Fires of Affliction". At these venues, you will hear uplifting messages that engage the issue and challenge you to that end. A time of worship, holy service of ordination and licensure, as well as fellowship and refreshment with new members and old friends, will also be part of the occasion. For a schedule of these events, which will be held in the U.S. and Canada, simply click here! -Bob Turrill
---
Winter Gathering and Ordination Ceremony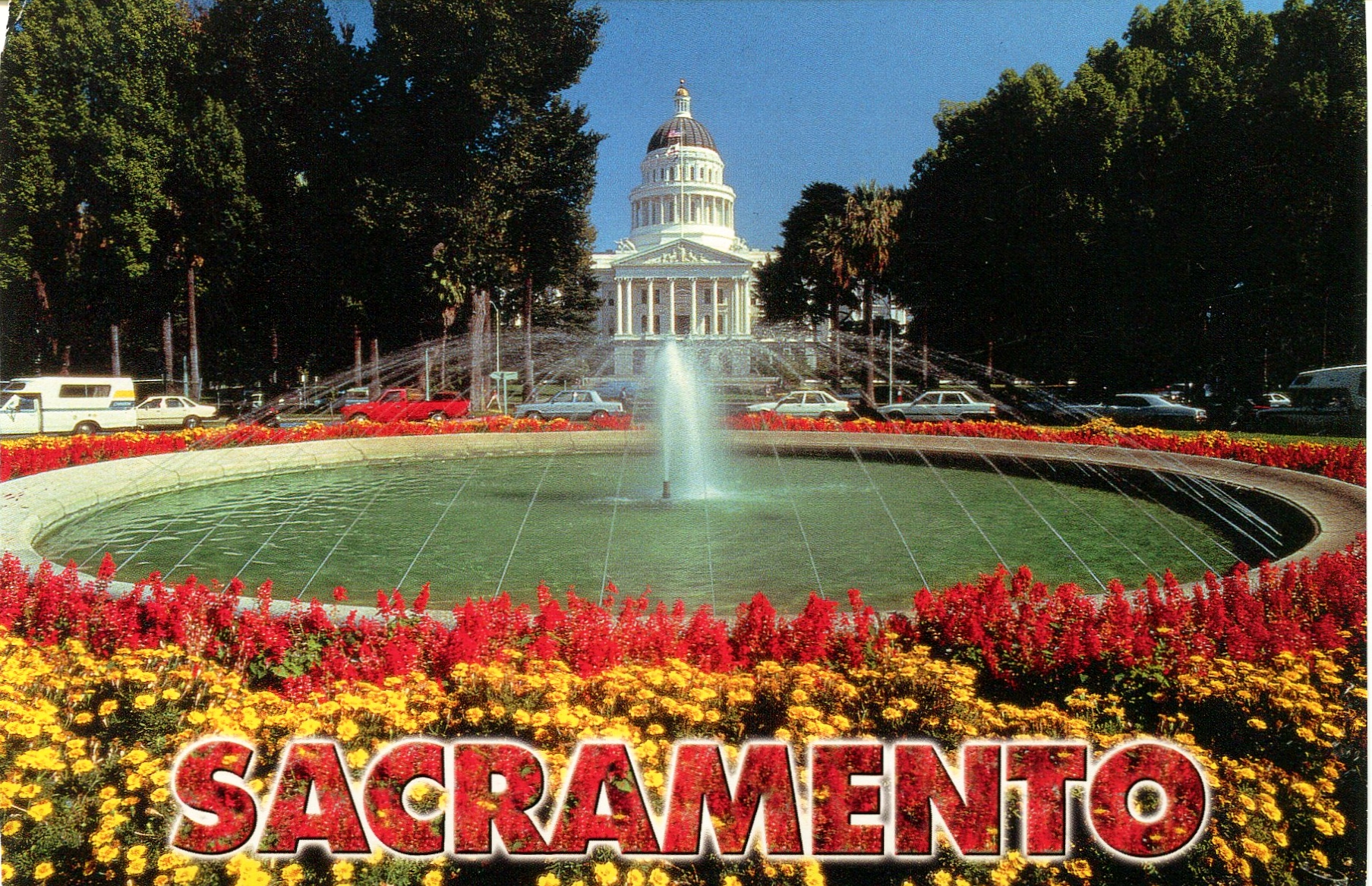 The year's first ECA event, the 2015 Winter Gathering and Ordination Ceremony, held Saturday, February 21, in Carmichael, California (Sacramento area) at Celebration Church, where ECA member, Rev. Michael Fraga, serves as Senior Pastor, proved to be an enriching time for fellowship and celebration. For this morning affair, the church's Mr. Brian Hayes and his wife, Betsy, led us in a beautiful time of praise and worship, followed by a powerful and challenging message by the ECA's Dr. Nathan Brown. Next, sixteen candidates were received into membership, 12 for ordination and four for licensure. A reception followed. Joined by local ECA members and friends for the occasion, these new members were from Northern and Southern California, Oregon, Colorado, Kansas, Texas, Idaho, Tennessee, and South Carolina. To meet them, I invite you to view their group photo in the "Welcome New Members" section below. To see the bulletin for the event, click here.
Also, make plans to attend the ECA's Canadian National Conference scheduled for this coming April 29 at Redeemer University College in Ancaster (Hamilton area), Ontario. Please note this is a recent change of venue. As it turned out, Tyndale University College and Seminary, located in Toronto, was originally scheduled to host the event for the date, but could not accommodate the ECA as the school is actually moving to its new campus during that week. The registration page and bulletin are forthcoming over the ECA website in the weeks ahead and will be announced by e-mail. For more details, click here. Also, feel free to invite guests, but they will need to be registered. -Bob Turrill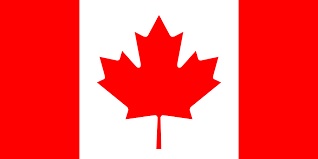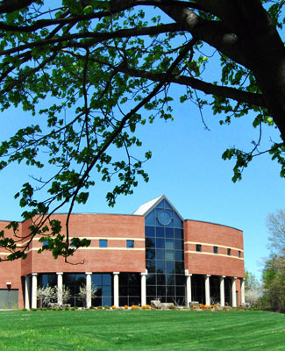 Redeemer

University

College Ancaster (Hamilton area),

Ontario
---
Welcome New Members!
---
2015 Winter Gathering & Ordination Ceremony
February 21, 2015
Carmichael, California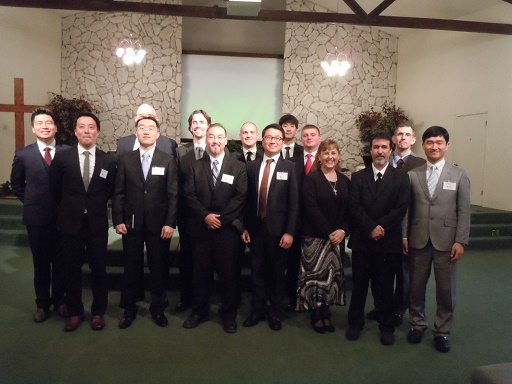 ---
2014 Year-End Gathering & Ordination Ceremony
December 5, 2014
Bourbonnais, Illinois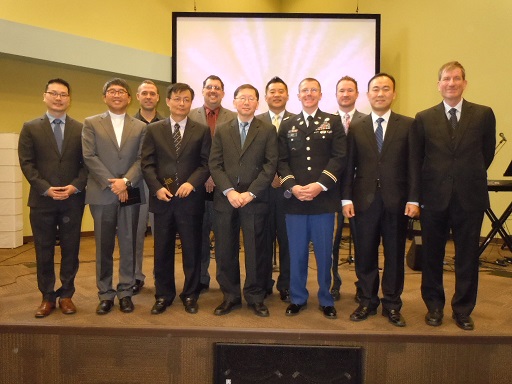 ---
2014 Fall Gathering & Ordination Ceremony
October 18, 2014
Sewickley, Pennsylvania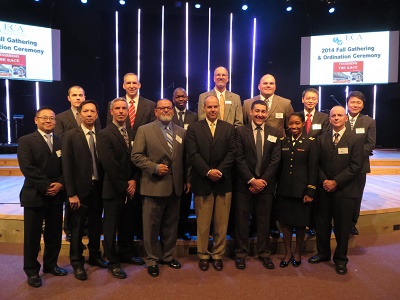 ---
2014 International Conference
July 29-31, 2014
Branson, Missouri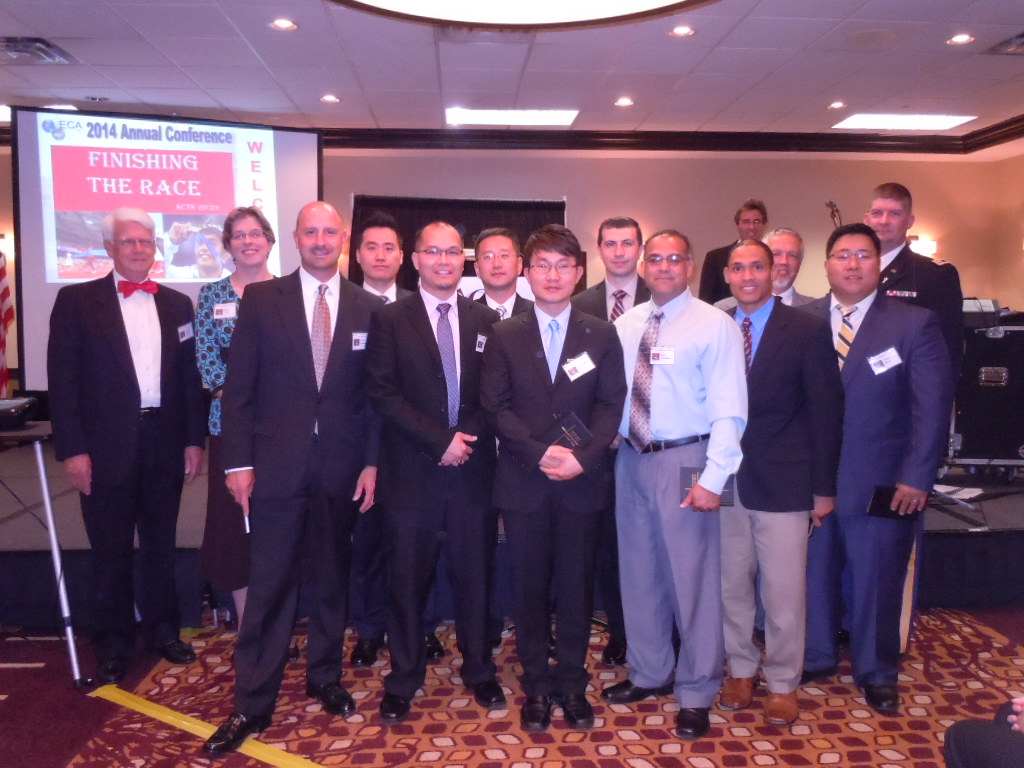 ---
June 3, 2014
Pasadena, California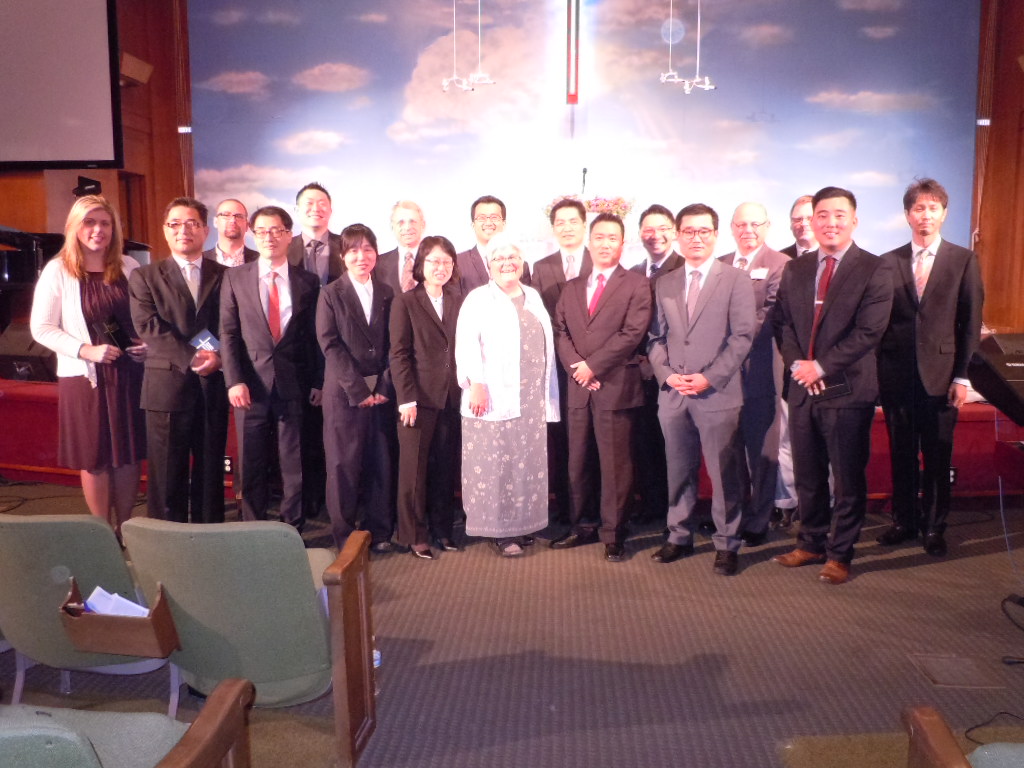 ---
2014 Canadian National Conference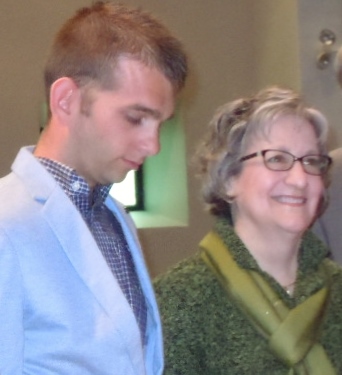 Highlights of Former ECA Annual Conferences
For highlights of former ECA Annual Conferences, the session recordings are available for download on the left hand margin of the Events page.
---

MILITARY CHAPLAIN MEMBERS
---
Dr. Elmon R. Krupnik, ECA Military Chaplain Commission Chairman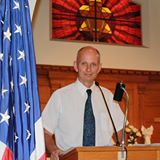 The ECA's Lieutenant Jason Dillon commissioned 3/19/2015 for active-duty chaplaincy in the U.S. Navy
Chaplain (LT) Dillon
ECA represented at the Armed Forces Chaplains Board Annual Ecclesiastical Endorsers Conference held 01/15/15 in Washington, D.C.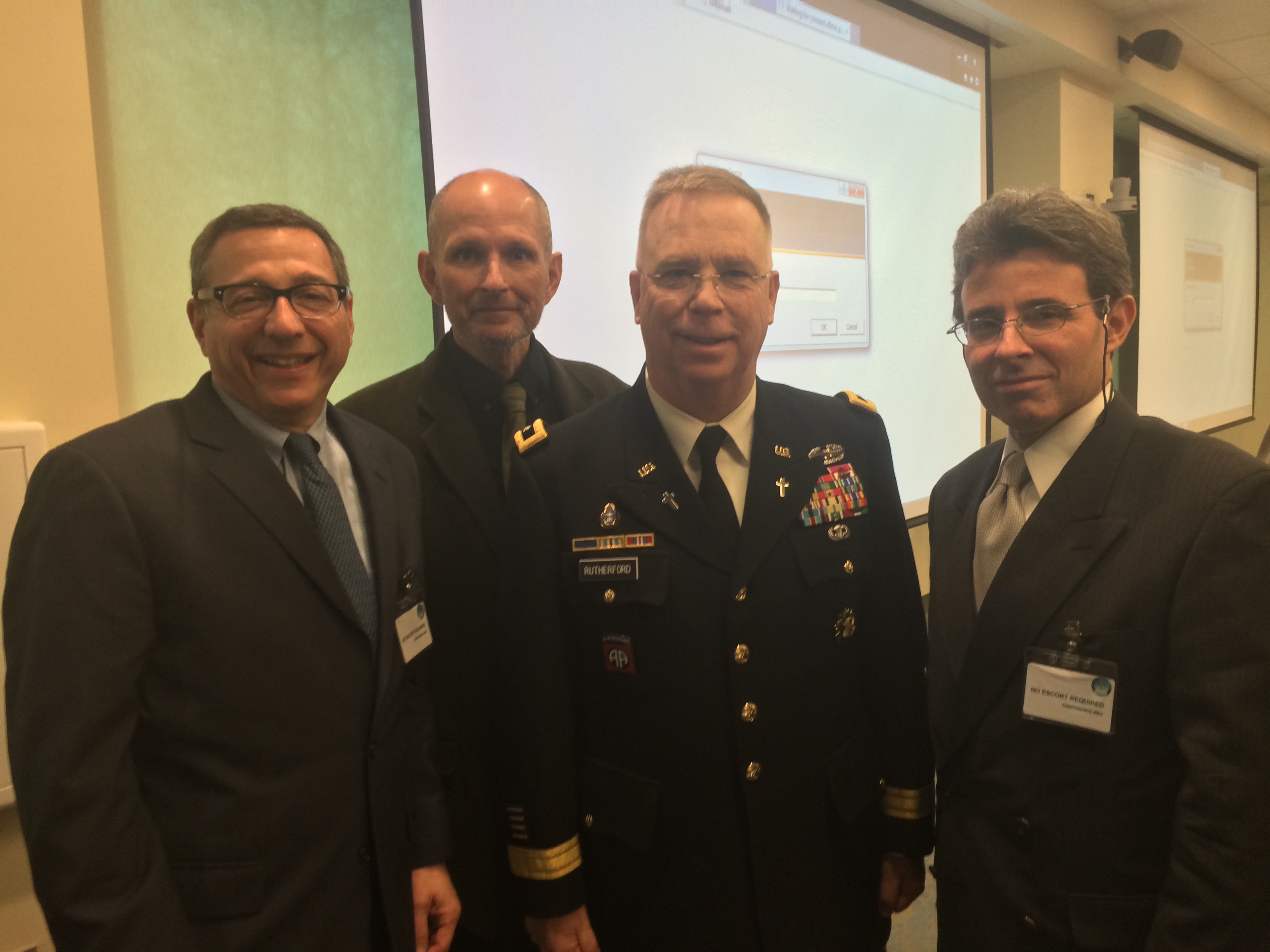 (From l. to r: Dr. Rob Schenck-ECA Chairman of the Board, Dr. Elmon Krupnik-ECA Military Chaplain Commission Chairman, Chaplain Major General Donald L. Rutherford -Chief of Chaplains-United States Army, Dr. Robert H. Turrill-ECA President & CEO)
---
1st Lieutenant Anthony Amos accessioned to become a chaplain in the Georgia Army National Guard 221st Military Intelligence Battalion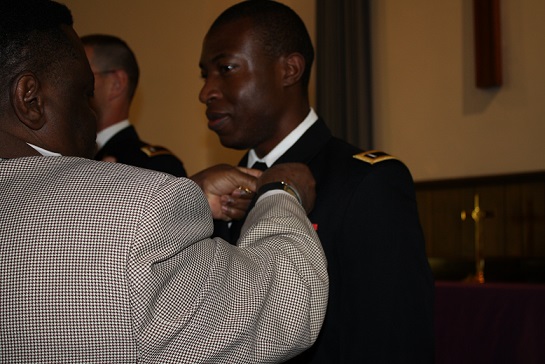 Chaplain Amos at December 7, 2014 Pinning Ceremony
---
ECA US Military Chaplain Wins Birrer-Brooks Award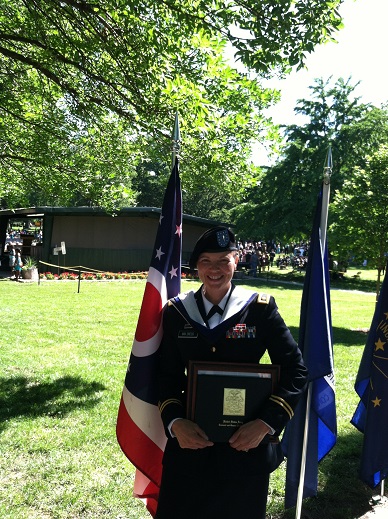 "Chaplain Major Valeria Van Dress holding MMAS diploma"
The ECA is honored to recognize U.S. Army Chaplain Major Valeria Van Dress as the recent recipient of the distinguished Birrer-Brooks Award for her thesis, a monumental work evaluating the legitimacy of atheist chaplains in the military. Possessing a D. Min. from Erskine Theological Seminary, Chaplain Van Dress's extensive experience includes, among many posts, deployment to Afghanistan, ministering at the Burn Center at Brook Army Medical Center in Ft. Sam Houston, Texas and serving as an instructor and writer for the Chaplain Basic Officer Leader Course of the U.S. Army Chaplain Center and School. The following is a statement from Brigadier General Christopher P. Hughes, Deputy Commanding General, Combined Arms Center Leader Development & Education Deputy Commandant, Command and General Staff School, acknowledging her accomplishment:
Subject: The Birrer-Brooks Award for Outstanding MMAS Thesis Winner for CGSOC Class 14-01 (UNCLASSIFIED)
Ladies & Gentlemen,
***Sent on behalf of BG Hughes***
The Birrer-Brookes Award recognizes the author of the "most outstanding thesis" from each graduating Master of Military Art and Science degree cohort of the Command and General Staff School. The name of the award honors the contributions to CGSC of Dr. Ivan Birrer and Dr. Phillip Brookes. Dr. Birrer nurtured the concept of a Master of Military Art and Science degree for CGSC from its initial proposal in the early 1960s through its formal authorization in public law in 1974. The Faculty thesis committee chairpersons submit nominations for the award to the CGSC Graduate Faculty Council, which in turn forms a panel of scholars to review and rank the nominated theses.
From 20 very commendable theses nominated this year, the CGSOC Class 14-01 winner of best thesis is, "For Man and Country: Atheist Chaplains in the U.S. Army," by CH (MAJ) Valeria Van Dress.
Congratulations on a job well done!
…and the ECA congratulates her too! To view this impressive thesis, click here.
In praise to God,
Bob Turrill
---
Dr. Elmon Krupnik speaks with Doug Carver about ECA chaplains at the Chaplain Alliance for Relgious Liberty meeting 09/29/2014 in Washington, D.C.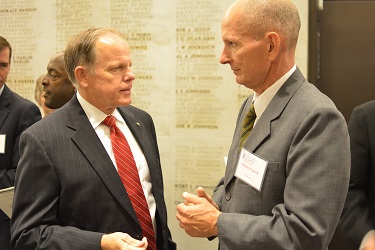 Captain Lance Sellon's swearing in as one of ECA's newly accessioned chaplains in the Florida National Guard on 08/22/2014.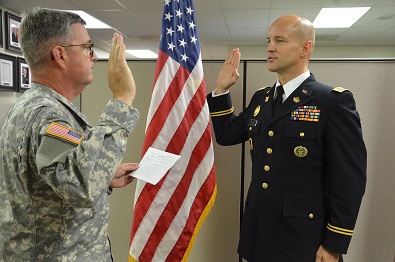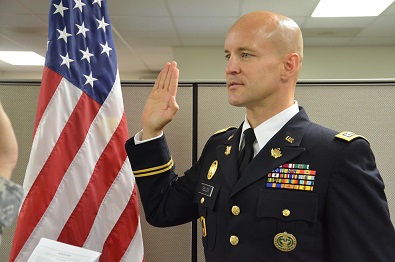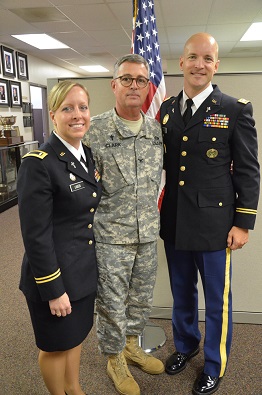 ---
2014 ECA International Conference Military Chaplains' Lunch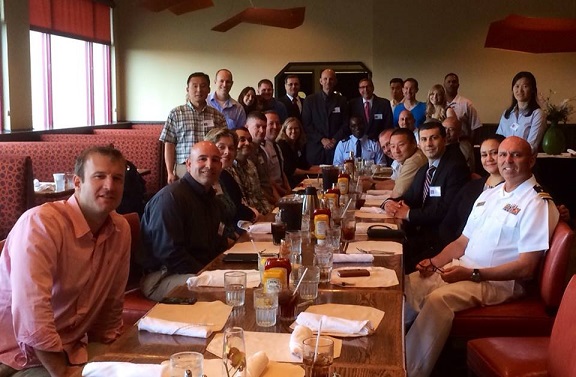 ---
ECA Chaplain Baek Leads Prayer at US Capitol Event
ECA Chaplain Captain Peter E. Baek leads in prayer at the "Washington: Man of Prayer" Commemorative Service, held at the US Capitol on Wednesday, May 7th, 2014.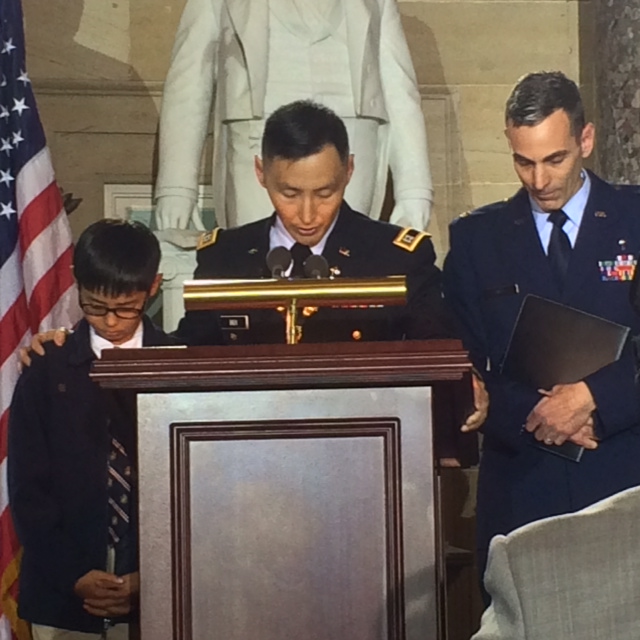 (CH Baek, son Zach (L) and ECA CH Lt. Col. Colin F. Smith (R))
"It was an exciting yet humbling experience to be part of such an historical event. To pray for our nation with our elected officials and religious leaders is an event that my son and I will never forget. I was grateful for the invitation to pray especially for the members of our military and be joined by my son was the highlight for us. As an active duty Army Chaplain praying for the service members and Families is something that I always do and consider a privilege, but to pray in that environment made it even more special." ~ Chaplain Baek
---
Good Friday Walk/Run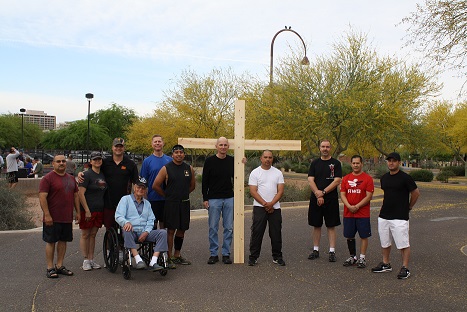 Members of the Arizona National Guard participated in the annual Good Friday Walk/Run in Phoenix, Arizona. Special participants were Brigadier General John Burk (to the left of the cross) and World War II veteran Mr. Boone (in wheelchair). Mr. Boone was with one of the first experimental parachute units (before the Band of Brothers units) and had several combat jumps in Europe during World War II. A man of faith, reading his Bible and Daily Bread every day, he also has his personal supply of ketchup with him at every meal "just in case." Brother Boone is truly an outstanding example of someone who has run the race and finished the course. Remarks this faithful servant of the Lord, "It was through faith that God has sustained me in peace and war."
---
ECA Chaplains Serve in Aftermath of Ft. Hood Tragedy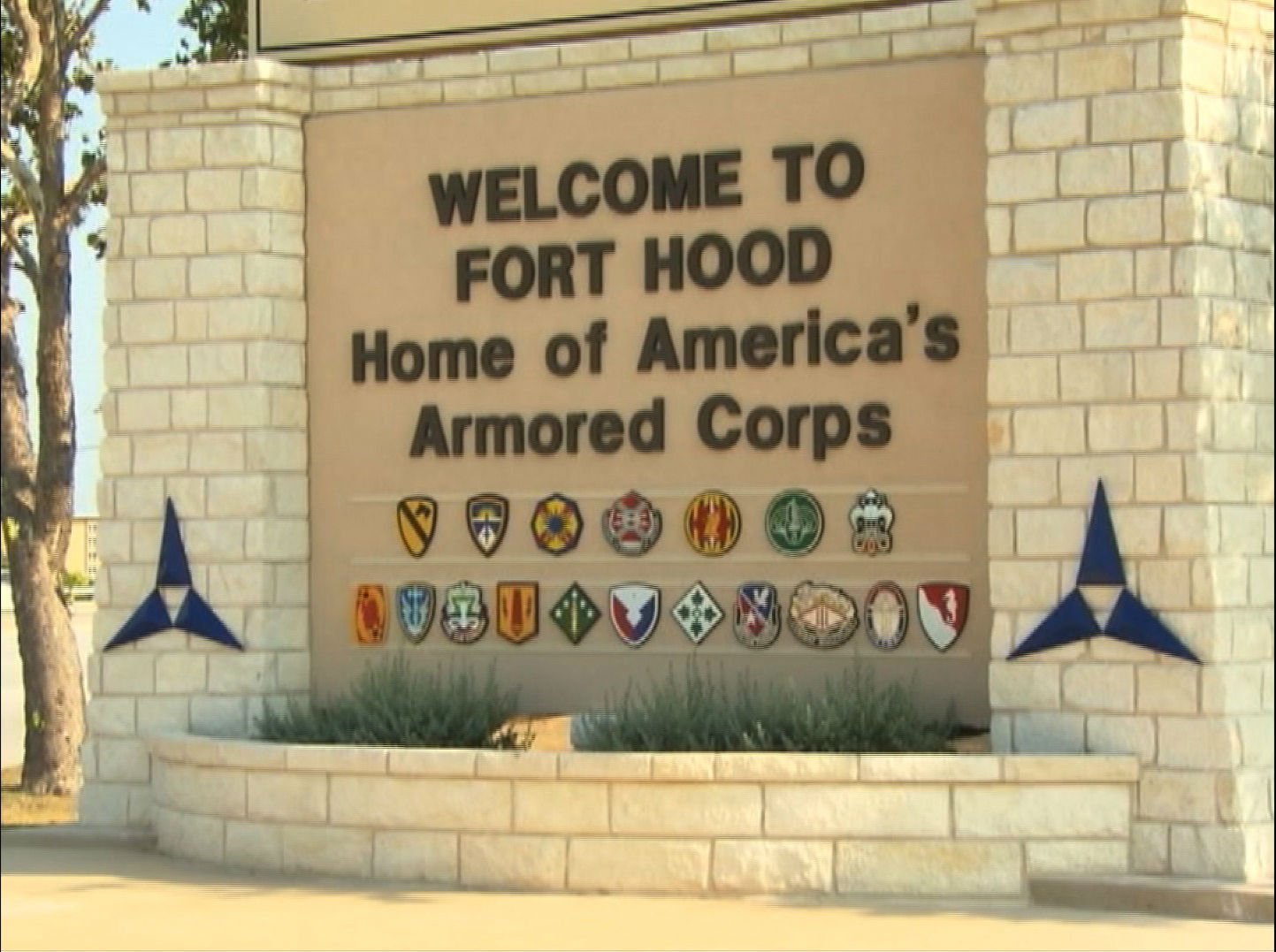 The Evangelical Church Alliance currently has five Active Duty U.S. Army chaplains with a duty assignment at Ft. Hood. In light of the recent shooting there, please pray for them as they minister to those affected.
---