"But He was wounded for our transgressions, He was bruised for our iniquities; The chastisement for our peace was upon Him, And by His stripes we are healed."(Isaiah 53:5)
---
Dr. Robert H. Turrill Joined the ECA Staff, May 1, 2012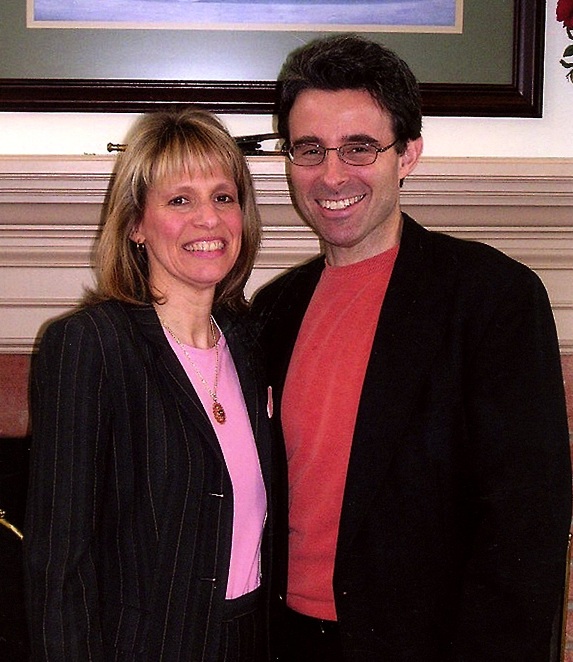 Bob and Jane Turrill officially joined the ECA Staff on May, 1, 2012 to assume his role as President/CEO and Jane as Executive Assistant.
Bob's tenure of office as President/CEO officially began July 16, 2012.
Bob and Jane succeed Dr. Sam and Anita Goebel who retired July, 13th after eight and one half years of service. The Goebels have expressed their deep gratitude to the Board and members of the ECA who have so graciously supported their ministry.
Dr. Turrill brings a rich blend of business and ministry experience to the Evangelical Church Alliance Staff. ECA members who know Brother Bob personally have expressed gratitude to the Board for his selections as they know him to be a gifted servant of God with a Compassionate heart and genuine Commitment to the Word of God and ECA's high standards of ministry.
Bob and Jane would appreciate your prayers as they begin this new season of ministry.
You may contact the Turrills at the ECA office (815) 937-0720 or at: bob@ecainternational.org / jane@ecainternational.org
---
Keep Your Credentials Current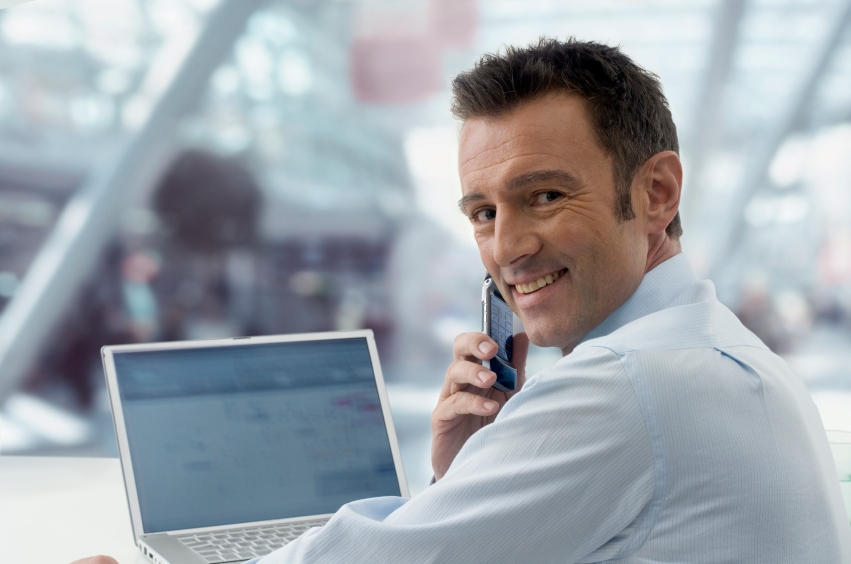 The ECA 2013 Ministerial Credentials were mailed December 21, 2012. The white 6 x 9 envelope included a 2012 Annual Ministerial Report Form and the invoice in the amount of $125.00 for your 2013 Annual Membership Dues.
2013 Annual Membership Dues payments are due immediately upon receipt. If the entire amount cannot be paid immediately, members may submit a partial payment and the balance must be paid by December 1, 2013. If a payment has not been made by April 1, 2013, a $35.00 late fee will be added to your account.
Payments may be sent by mail, they may be paid online using a U.S. Bank Routing Number and Checking/Savings Account number, or you may call the office at (815) 937-0720 and pay using a Credit/Debit Card.
Your ECA 2012 Annual Ministerial Report Form will also be enclosed with your credentials. Members must have them submitted by April 1, 2013.

If you have not submitted your 2011 Annual Ministerial Report, we must receive it in order for you to receive your 2013 Credentials.

Click here to obtain online instructions and access to complete your: 2012 Annual Ministerial Report

To receive instructions and access to complete previous Annual Ministerial Reports, Click Here.

All of ECA's members are encouraged to submit their payments and reports within the time frame indicated in order to prevent additional notifications and costly follow up.

ECA's Policy also requires that members contact the ECA within 45 days upon a change of address and/or contact information.

If you did not receive your credentials in December it more than likely means that you have not submitted previous payments or reports. In this case, please contact our office to determine the status of your account. You may phone: 815-937-0720.
---
If you are looking for a position, or if you are looking for someone to fill a position, browse our Ministry Career Page.
---
ECA Logo Registered with the U.S. Patent and Trademark Office

The Evangelical Church Alliance has been issued a Certificate of Registration from the U.S. Patent and Trademark Office for its name, logo and acronym. This includes our corporate name, "Evangelical Church Alliance"; acronym, "ECA"; and the a.k.a., "ECA International".

The registration of our logo stipulates our protected use of the Eastern and Western Hemisphere globes overlayed with the Western Hemishpere on top and one half height higher than the Eastern Hemisphere and a cross coming from the top center of the Eastern Hemisphere.

Whenever applicable and appropriate, the symbol "®" will be used on the ECA's printed and electronic media.

The ECA Board of Directors has designated the following policy regarding the use of its logo and trademark:

Policy Regarding the Use of the ECA Logo and Trademark by ECA Members, Churches and Affiliate Organizations
ECA members, churches and affiliate organizations may use the corporate logo and trademark provided they are members of the ECA in good standing. The following rules of use will apply:
1. User must agree with ECA Tenents of Faith and Ministerial Ethics as outlined in ECA Constitution and By-Laws.
2. Churches and affiliate organizations must immediately notify the ECA of any changes in their constitution or by-laws.
3. The ECA trademark must be used in its entirety with the "®" symbol next to the trademark along with the text; "Member of the Evangelical Church Alliance."
4. ECA reserves the right to withdraw permission for use of the ECA logo and trademark at any time.
Any members desiring artwork of the ECA logo and trademark may contact our office.
---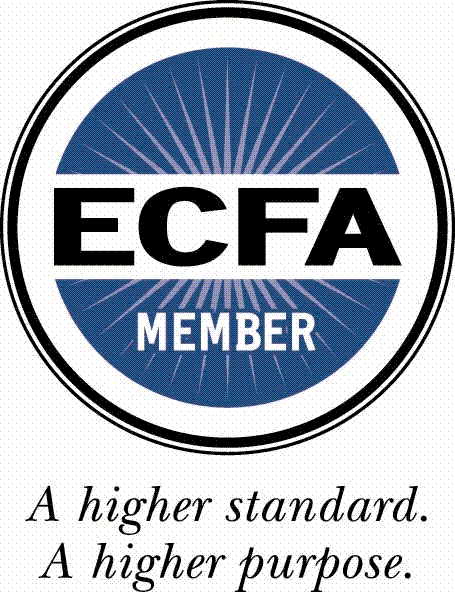 The ECA is a member in good standing of the Evangelical Council on Financial Accountability (ECFA). Our compliance with ECFA's standards gives testimony to our commitment to the highest standards of fundraising and financial management.
---
2013 ECA Conferences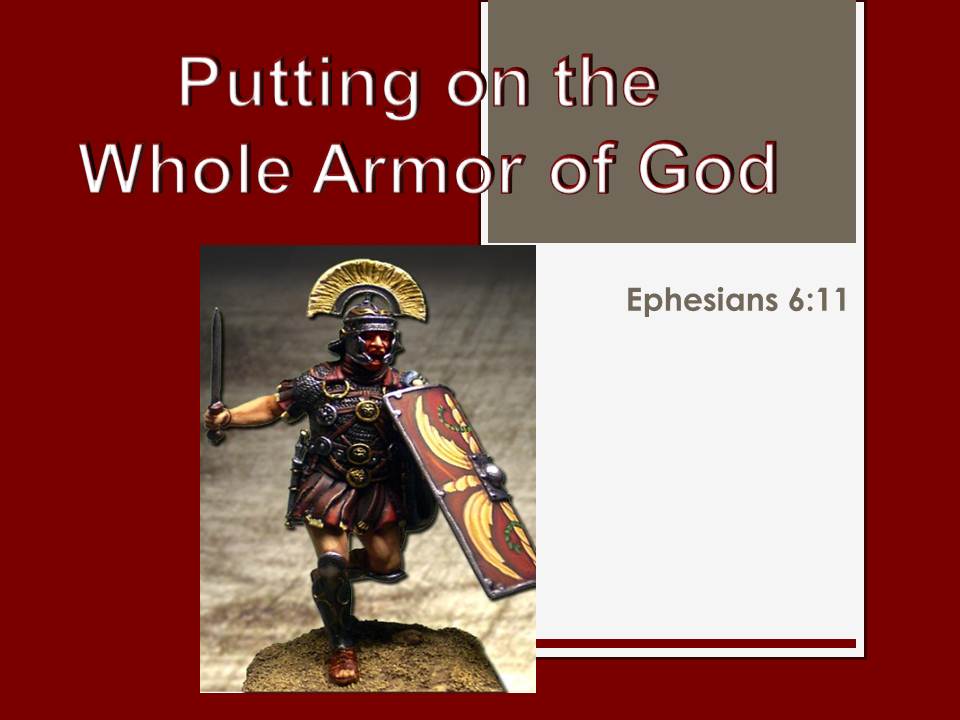 Dear ECA Members, Candidates and Friends:
As the war between the kingdoms of light and darkness rages on multiple fronts in these last days, it is imperative that the soldier of the Lord be well equipped for spiritual battle with Satan and his minions. To this end I invite you to one or more of our conferences in the US and Canada to hear speakers who will challenge you with the Apostle Paul's command by the Holy Spirit to "put on the whole armor of God" (Eph. 6:11). By attending you can then reap the benefit of returning to the frontlines reinforced, refocused and rejuvenated. Besides the uplifting messages, great fellowship, prayer time and opportunities for you to break bread with other attendees, there will also be a special time set aside to share, should you wish, what God is doing in your ministry. For a schedule of the conferences, please click on the Events tab above.
I do hope to see you at a conference this year. Until then, may the Lord richly bless you.
Dr. Robert H. Turrill
President & CEO
---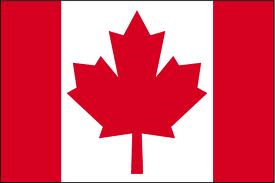 2013 Canadian National Conference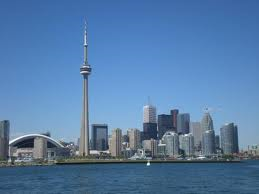 The ECA wants to thank the attendees of the 2013 Canadian National Conference held Wednesday, May 8, on the scenic campus of Tyndale University College and Seminary in beautiful Toronto, Ontario. Also congratulations are in order for our five new members who were ordained there. The times of worship and praise as well as the dynamic presentations were a great encouragement and served as an incentive for all to return next year. Stay tuned for details for our upcoming Annual International Conference July 23, 24 & 25 in Gatlinburg, TN.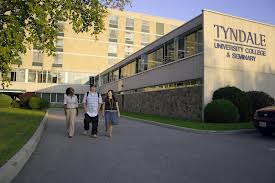 ---
ECA Annual Conference Highlights
Our 2012 Annual Conference, in Gatlinburg, TN was a great experience of spiritual refreshment, great fellowship and exciting family vacation excursions. The session recordings are available for download at the "2012 Annual Conference Highlights" link, which is located at the left side of our Events page.

Please schedule your vacation in advance, as we plan for our return to the same site for the 2013 Annual Conference (July 23-25).
---

MILITARY CHAPLAIN MEMBERS
---
Dr. Elmon R. Krupnik, ECA Military Chaplain Commission Chairman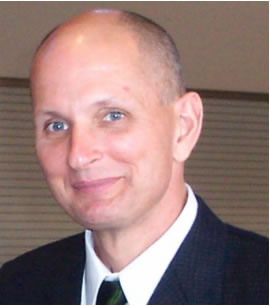 Click Here to Play His May 19, 2013 Sermon Message
The Greatest Battlefield
Message from
CH (CPT) Nathan Whitham
100thBSB, 75th FIB
Battalion Chaplain
(Pictured below with his wife Becca)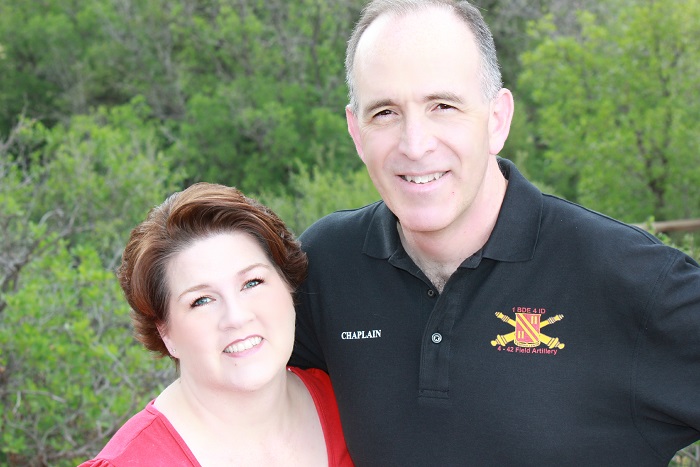 The greatest battlefield we each face is not found in Afghanistan or Iraq. It does not even involve the current war in which we find ourselves entangled. It is not long separations from family and home or in our marriages, though many a marriage has become a casualty of the conflict. No! The greatest battlefield is the one we each entered upon the moment of our birth. It is the battle with self. This combat zone cannot be fled. There is no retreat. It goes wherever we go and remains with us all our lives.
Then Jesus said to his disciples, "If anyone desires to come after me, let him deny himself, take up his cross, and follow me." (Matt. 16:24)
Notice he did not say take up my cross. There is not a one of us who is capable of dying for the sins of the world. Despite our profession, very few will be called upon to lay down their lives at all. No, the cross we bear is self-inflicted and many are wounded in its wake. We are all selfish by nature. Modern psychology and pop-culture will tell us we need to "love ourselves", "build our self-esteem", and "look out for number one." However, the more we pursue such an agenda, the more shallow and unfulfilled our lives become. It is one of life's great paradoxes that the greatest self-fulfillment happens when the desires of self are set aside for the needs and desires of others. Therein lies the secret to all great endeavors and every meaningful relationship.
Imagine the impact of a wife who shows respect to her husband regardless of him earning or deserving it. She does not nag or remind him of every flaw or mistake he's made since the dawn of time. She devotes herself to encouraging him and makes their home a place of safety and desire. It will not be long before such a husband begins to move mountains for her. By investing herself in him, she will unlock the passion and intimacy she has so long craved.
Picture a husband who loves his wife unconditionally. He puts her needs and desires ahead of his own. He is her servant. He turns off the X-box and the TV to pursue her heart. After she gets over the initial suspicion and shock, he will find he has unleashed the most powerful force in the universe apart from God himself. Nothing and no one can stand in the way of a man who has the admiration and love of a wife behind him.
We cannot… I repeat… We cannot change our spouse. We can only change ourselves. We are responsible for our own actions and attitudes. Expecting our spouse to make us happy is both wildly unrealistic and unfair. Only in setting aside our own selfish desires will we find peace and harmony. Begin to do this and your marriage will survive any challenges life my throw your way. Conquer self, conquer all!
---
Spiritual Fitness Guide from the Military Chaplain Commission of the ECA
Fellow chaplains,
Some of our military chaplains are using the Spiritual Fitness Guide as a resource for the units they serve.
Just in case you need a resource that might help in the spiritual fitness of your service members. You will find the link below.
In His Service Together,
Dr. Elmon Krupnik