"But He was wounded for our transgressions, He was bruised for our iniquities; the chastisement for our peace was upon Him, and by His stripes we are healed." (Isaiah 53:5)
---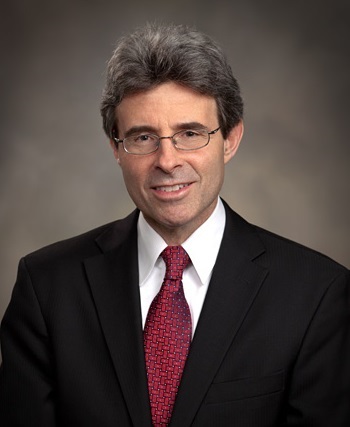 Thank you for visiting our website! Whether a member, candidate or inquirer, I trust you will find it to be a helpful resource. To begin, I would invite you to explore our Membership News articles immediately below.
Appreciatively in the Lord,
Dr. Robert H. Turrill
President & CEO
Evangelical Church Alliance
Num. 6:24
---
Rev. Bernie Beall, Co-Founder With Wife, Linda, of Great Commission Families and Former Campus Crusade for Christ Washington, D.C. Metro Director, Hosts Evangelistic and Spiritual History Tours in the Nation's Capital and Surrounding Area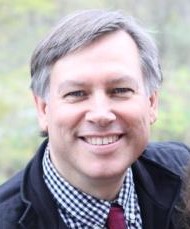 Rev. Beall
Rev. Bernard Beall has been an ECA member since 1992. As an evangelist, he has taken hundreds of groups, both Americans and international guests, through our nation's capital, always with a heart to share spiritual truth from history for our edification today. To experience on location for yourself some of this exciting ministry and to meet your tour guide, Rev. Beall, click here to view a brief video. Also, visit the ministry's informative website, http://www.gcfamilies.org/.
---
ECA's Rev. Bob Tiede, Cru Staff Member, Founder of Leading with Questions, and Author of "Great Leaders Ask Questions: A Fortune 100 List", releases latest work, "339 Questions Jesus Asked"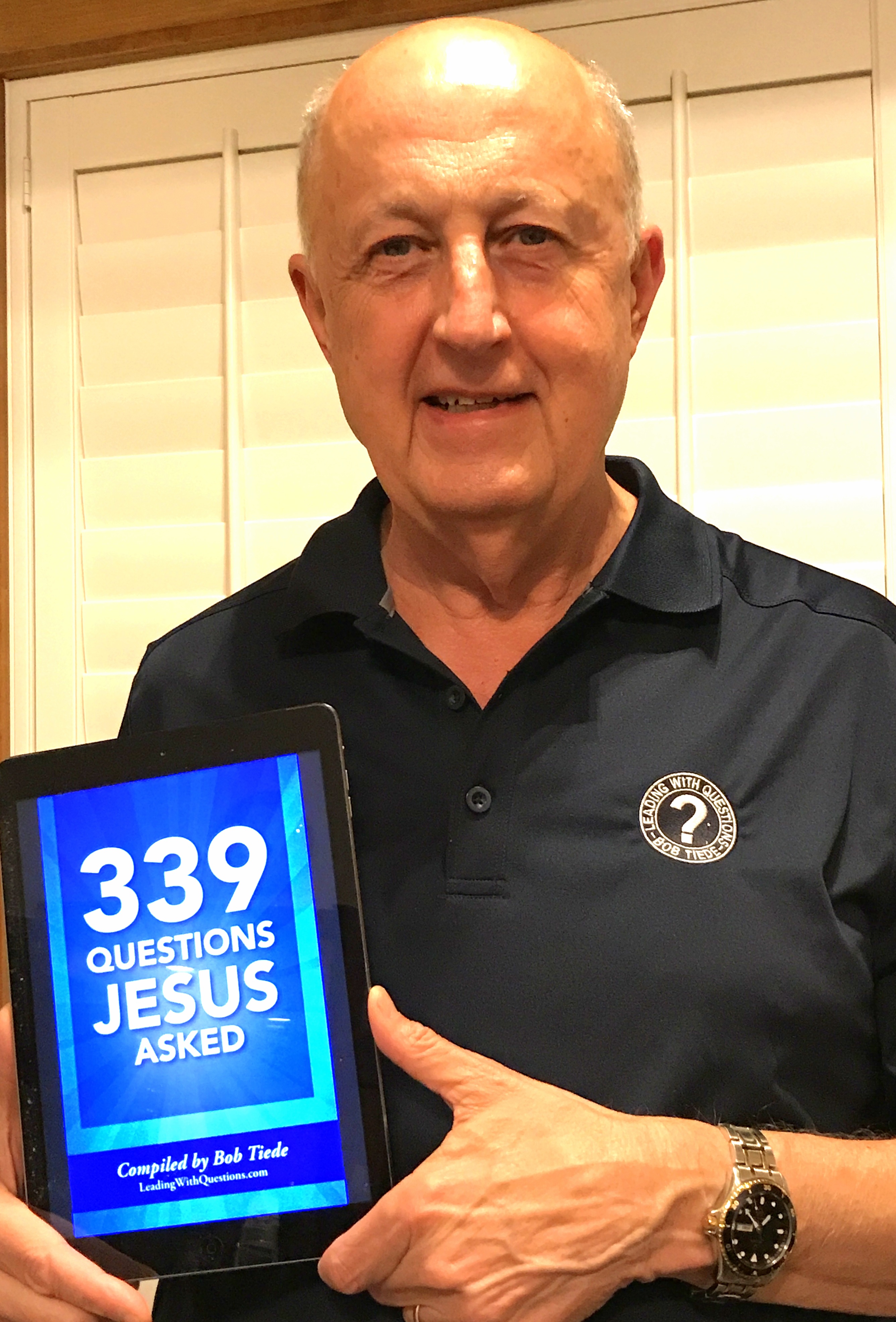 Rev. Tiede
Now available upon request is a free download of "339 Questions Jesus Asked" @ 339QuestionsJesusAsked.com
compiled by Rev. Tiede. He is a 46 year staff member with Cru (formerly known as Campus Crusade for Christ). Bob serves on the Global and U.S. Leadership Development Teams. His team's mission is "Developing the Next Generation of Leaders for Cru." You can also subscribe to his blog: LeadingWithQuestions.com followed by leaders in over 190 Nations (it's free).
Bob, ordained with the ECA in 1987, shares, "Would we not all be wise to learn from communication practices of the greatest communicator in all of history? Jesus did two things exceedingly well: He told great stories and he asked great questions. I ask a lot of questions because I don't know the answers. Jesus being God never asked a question to which he did not already know the answer. Jesus, who created the brain, understands exactly how it works. When he asks a question, he is actually leveraging the design of the brain he created! He knew that asking questions was a far more effective way to connect with people, to engage people, to help them discover truth, to help them come to their own conclusions, and to make their own decisions than it ever would be to tell them what to do! You will have every question Jesus asked in the four Gospels when you download my FREE e-book @ 339QuestionsJesusAsked.com."
---
Dr. Scott Lemenager, ECA Special Assistant to the President, Follows Up With ECA Membership During August 2017 European Trip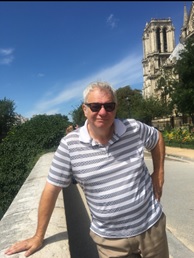 Dr. Lemenager stands near Notre Dame Cathedral (above) and tours the Holocaust Museum of Paris (immediately below).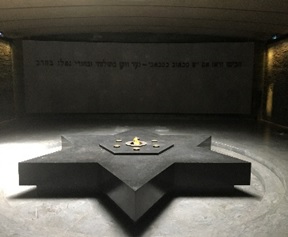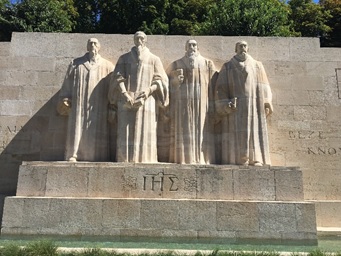 While in Switzerland, Dr. Scott visited Geneva's "Reformers Wall" (immediately above) and enjoyed a French-speaking church service before calling on and praying with ECA member Rev. Walter Aebi and his wife, Bonnie (both below). The Aebis were on their way to Africa for 3-1/2 months of mission. Brother Walter has been with the ECA since 2014.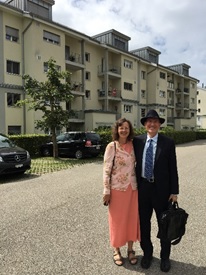 ---
ECA Chaplain and Board Member Rev. Curt Quaschnick Announces Launch of National Police and Firefighters Chaplains Academy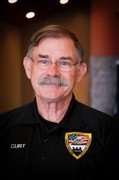 Chaplain Quaschnick
In April of 2017 the National Police and Firefighters Chaplains Academy (NPFCA) held its first academy class in Spokane, WA.   The academy was put together by chaplains for chaplains with its faculty composed of current and former police, sheriffs and firefighter chaplains and others who are experts in their fields as it relates to our work.
The mission of the NPFCA is to equip new and current chaplains with highly valuable skills from experienced instructors so they can return to their agencies and provide the most effective care and support possible.
Nationally coordinating and certifying organizations such as the International Conference of Police Chaplains (ICPC) and the Federation of Fire Chaplains (FFC) are working to train and connect chaplains.  However, it is difficult as their classes are held all over the United States requiring time and travel to multiple locations to receive all the required training.  There is, of course, a significant cost to this.
NPFCA offers our chaplains the unique opportunity to gain a wide range of certification credits in both police and fire chaplaincy in a week-long academy.  Our classes touch on most aspects of chaplaincy work which also applies to military and prison chaplains as well.  Our faculty are seasoned and mature chaplains and other agency experts that provide the valuable transfer of knowledge and experiential  lessons.  The training is comprehensive and includes lecturers and practical components.
As chaplains are called on to provide care and support in more difficult situations, training in both fields is very valuable to agencies across the country as well assistance to Disaster Command Teams.
The NPFCA is committed to providing the highest quality professional and Christian spiritual training for chaplains.
For further information on the academy, class dates, and cost, go to npfca.org. 
ECA Chaplain
Curtis Quaschnick
cjquas@gmail.com       
---
Assumptions Institute, the Ministry of the ECA's Rev. David Richardson, Provides Vital Tools to Challenge Presuppositions of Contemporary Culture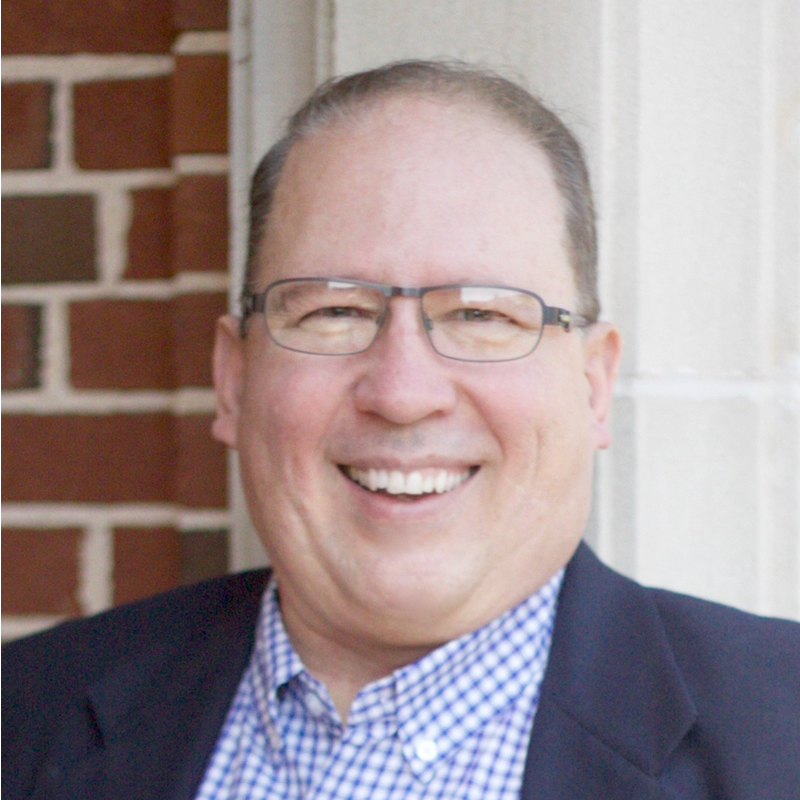 Rev. Richardson
President & CEO
Assumptions Institute
Acclaimed by noted Christians like James Dobson and Eric Metaxas, Dave Richardson's innovative ministry equips adults and students with a useful discernment skill that is so simple it's a phone app. Dave enables people to tell whether the messages in academia, media, and culture are true in just 30 seconds using the ground-breaking power of assumptions. Understanding assumptions helps adults to align their public lives with God in practical ways turning their work, leadership, and expertise into their ministry. Dave is available for speaking, consulting, and various seminars for students, professionals, teachers and professors, and other leaders who want to be effective ambassadors for Christ. To learn more, he invites you to explore the following links:
www.assumptionsinstitute.org
www.daverichardson.org
www.TheTransparentBook.com
info@assumptionsinstitute.org
---
The ECA's Rev. Huntley Brown, Pianist for the World Summit in Defense of Persecuted Christians, May 10-13, 2017, in Washington, D.C.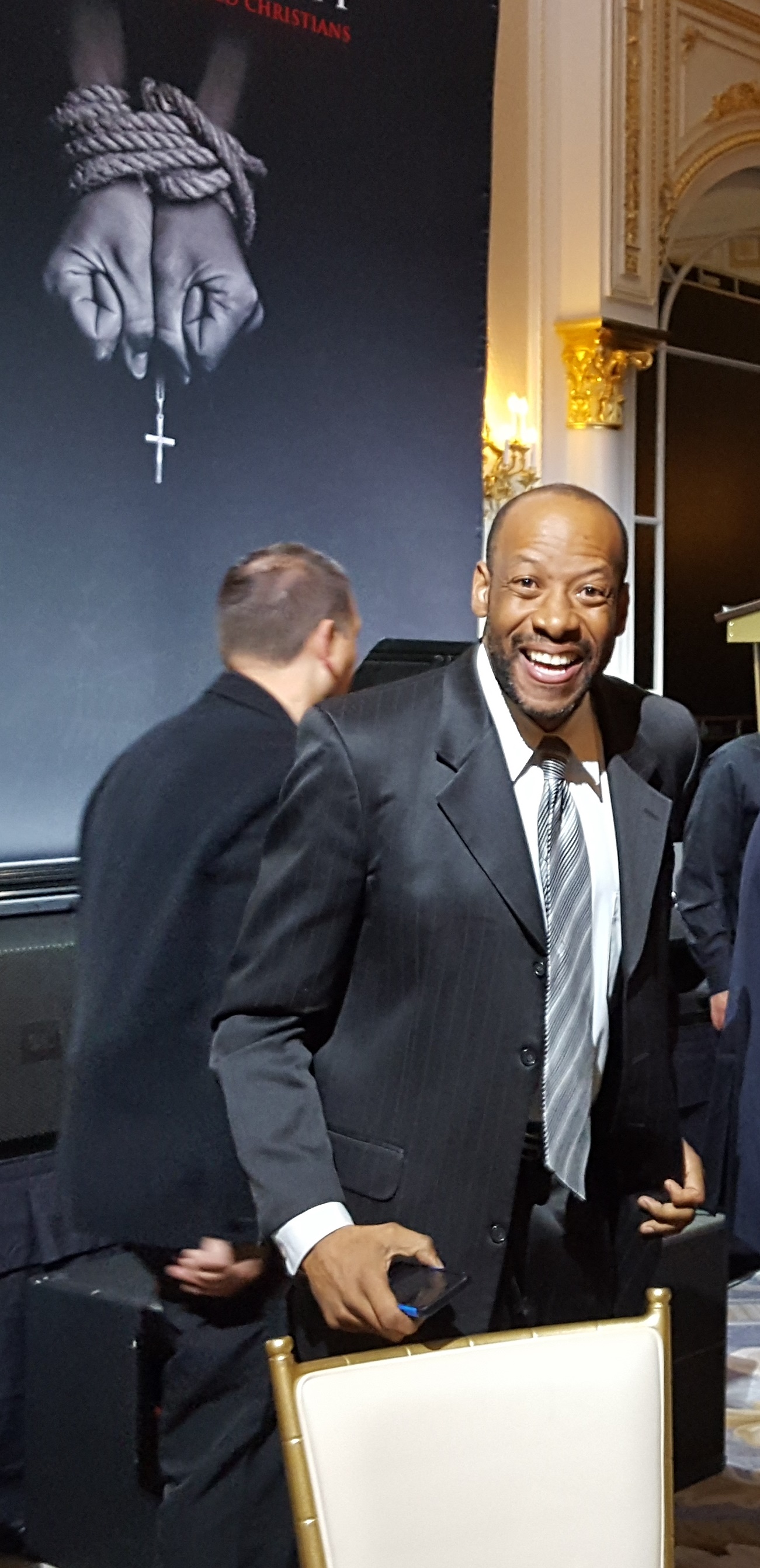 Rev. Huntley Brown at World Summit
Hosted by Dr. Franklin Graham and the Billy Graham Evangelistic Association, for which Rev. Brown plays internationally, the summit had over 600 attendees from 130 countries. Dr. Turrill also attended the event and had the privilege of engaging fellow believers tortured for their faith or who had lost loved ones due to martyrdom. To learn more about this momentous occasion from Dr. Graham himself, click on 'The Persecution of One Christian Affects Us All' - YouTube.
---
"Knights of the 21st Century", an Effectual Men's Ministry, Developed by the ECA's Dr. Roy Smith
Dr. Smith
A fruitful and essential kingdom work for this day and age, "Knights of the 21st Century" (www.k21.men) produces DVD/curriculum programs to help men grow and learn how to lead more effectively, contributing to the overarching goal of positively changing our culture. The National Coalition of Ministries to Men chose "Knights of the 21st Century" as Men's Ministry of the Year for 2015. Dr. Smith, also the author of several books in the area of men's issues, has served in addition as a consultant for several women's DVD/curriculum series. The founder and CEO of Pennsylvania Counseling Services (www.pacounseling.com) of which "Knights of the 21st Century" is a division, he holds a Master of Divinity as well as a Masters and Ph.D. in Clinical Psychology.
---
If you are looking for a position, or to fill one, browse our Ministry Opportunities and Offers page.
---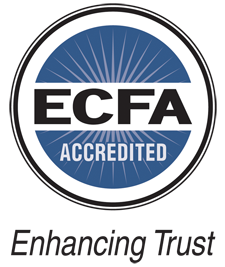 The ECA is a member in good standing of the Evangelical Council on Financial Accountability (ECFA). Our compliance with ECFA's standards gives testimony to our commitment to the highest standards of fundraising and financial management.
---

2017 ECA Events and Theme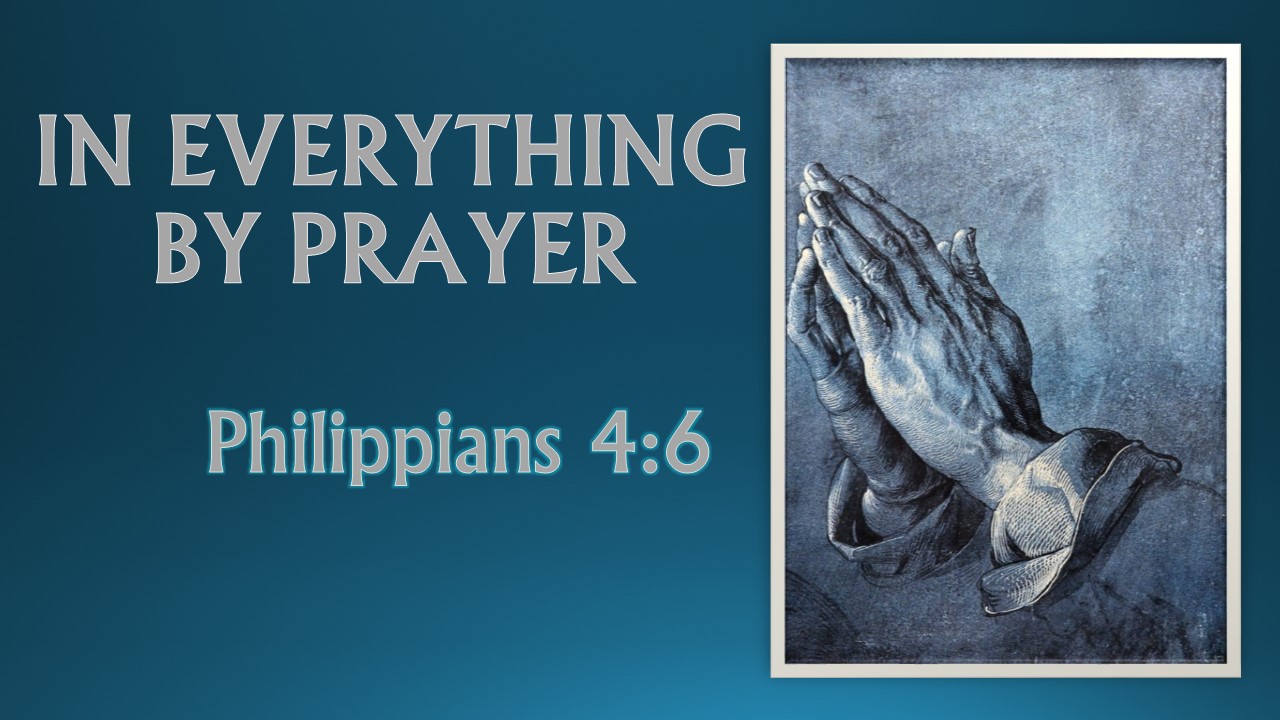 Dear ECA members, candidates and friends:
For centuries the image immediately above of clasped hands, a work conceived by German Renaissance artist, Albrecht Duerer, has served as a universal symbol for prayer. Perhaps this visual reminder should challenge those of us engaged in ministry to assess the role we actually allow prayer to play in both the execution of our daily duties as well as discerning the Lord's vision for the long term. The particular reflection in this instance would not be as much about our prayer for others as for ourselves. Considering the weighty demands of the ministry, do we view prayer as a soul-strengthening opportunity or time-consuming obligation? Just what is its purpose? Do we pray with passivity and generality or with intentionality and specificity as did Father Abraham's eldest servant in Genesis 24:12-14, when sent on a mission to search out a wife for Isaac. Did that selection bathed in prayer carry with it a significance extending beyond its immediate historical context? Indeed! That bride would be the ancestral grandmother of King David and eventually of Messiah Himself.
To encourage you as to how to make or keep prayer an essential ingredient for your ministry, I invited you to join me at one of 2017 gatherings, all with the theme, "In Everything by Prayer", based on the Apostle Paul's exhortation to the brethren in Philippians 4:6. At these venues, attendees heard uplifting and engaging messages incorporating this theme. A time of worship, holy service of ordination and licensure, as well as fellowship and refreshment with new members and old friends, were also be part of the occasions. For details of the final event for the year, simply click here and scroll down to the heading "December 1, Year-End Gathering and Ordination Ceremony". To meet the 13 ordinands and one licensee received into membership for the occasion at River Valley Christian Fellowship in Bourbonnais, Illinois, near Chicago, continue to scroll down this column to view their group photo.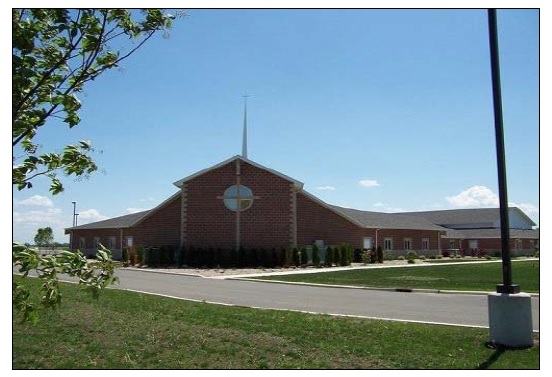 River Valley Christian Fellowship
The next of our events, the 2018 Winter Gathering and Ordination Ceremony, will be held Saturday, February 24, at Compass Church in Goodyear, Arizona, near Phoenix. The occasion will offer an opportunity for rich fellowship with friends and family. For schedule and registration information, click on the associated link towards the top of this page.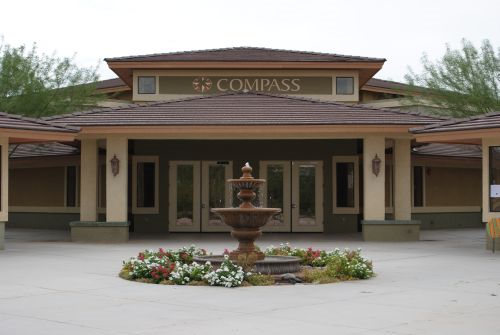 Compass Church
I look forward to seeing you there on location. May the Lord make a way should you wish to attend.
-Dr. Turrill
---
Welcome New Members Received Over the Past 12 Months!
Year-End Gathering and Ordination Ceremony
December 1, 2017
Bourbonnais, Illinois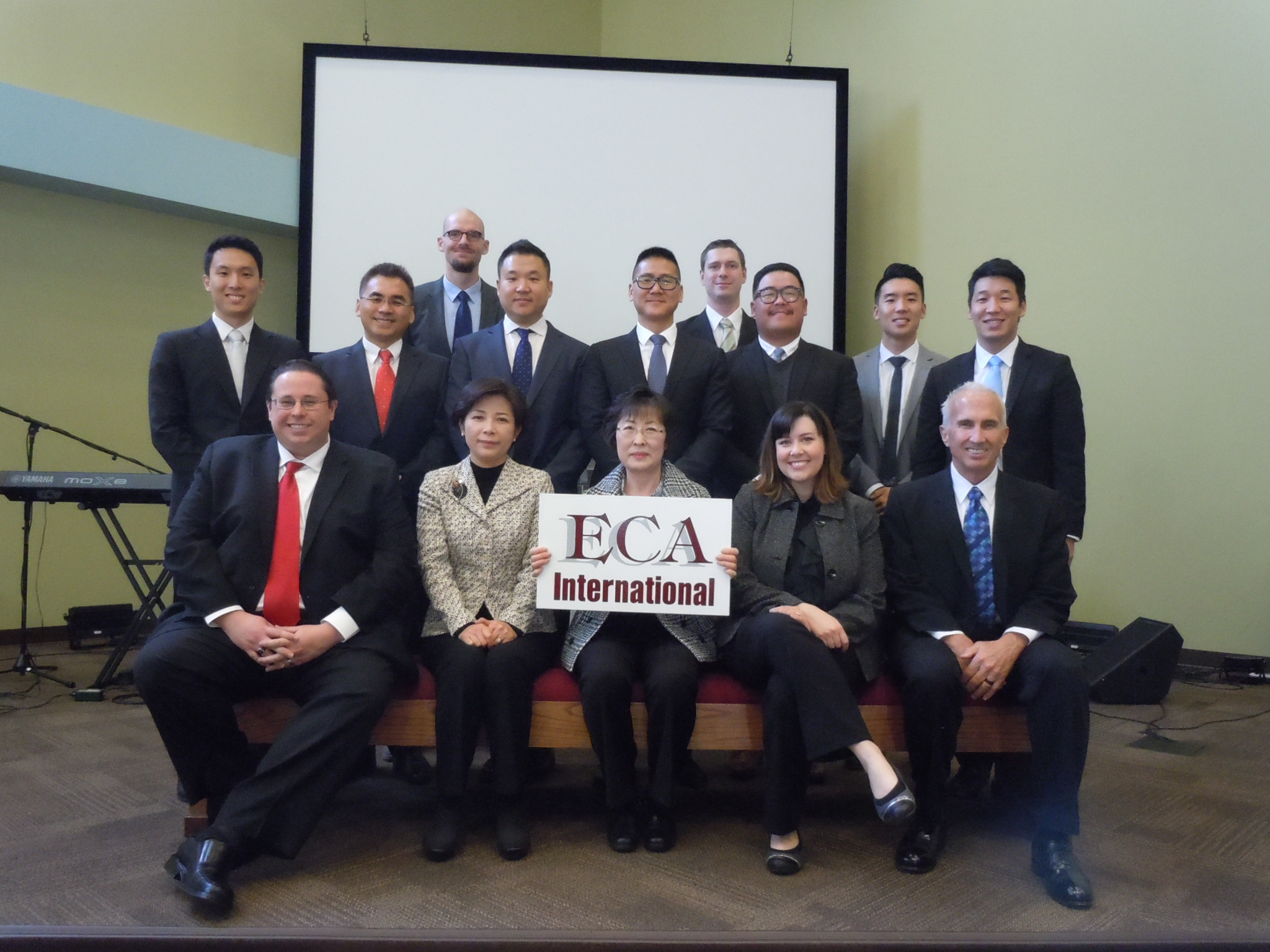 Fall Gathering
October 21, 2017
Sewickley, Pennsylvania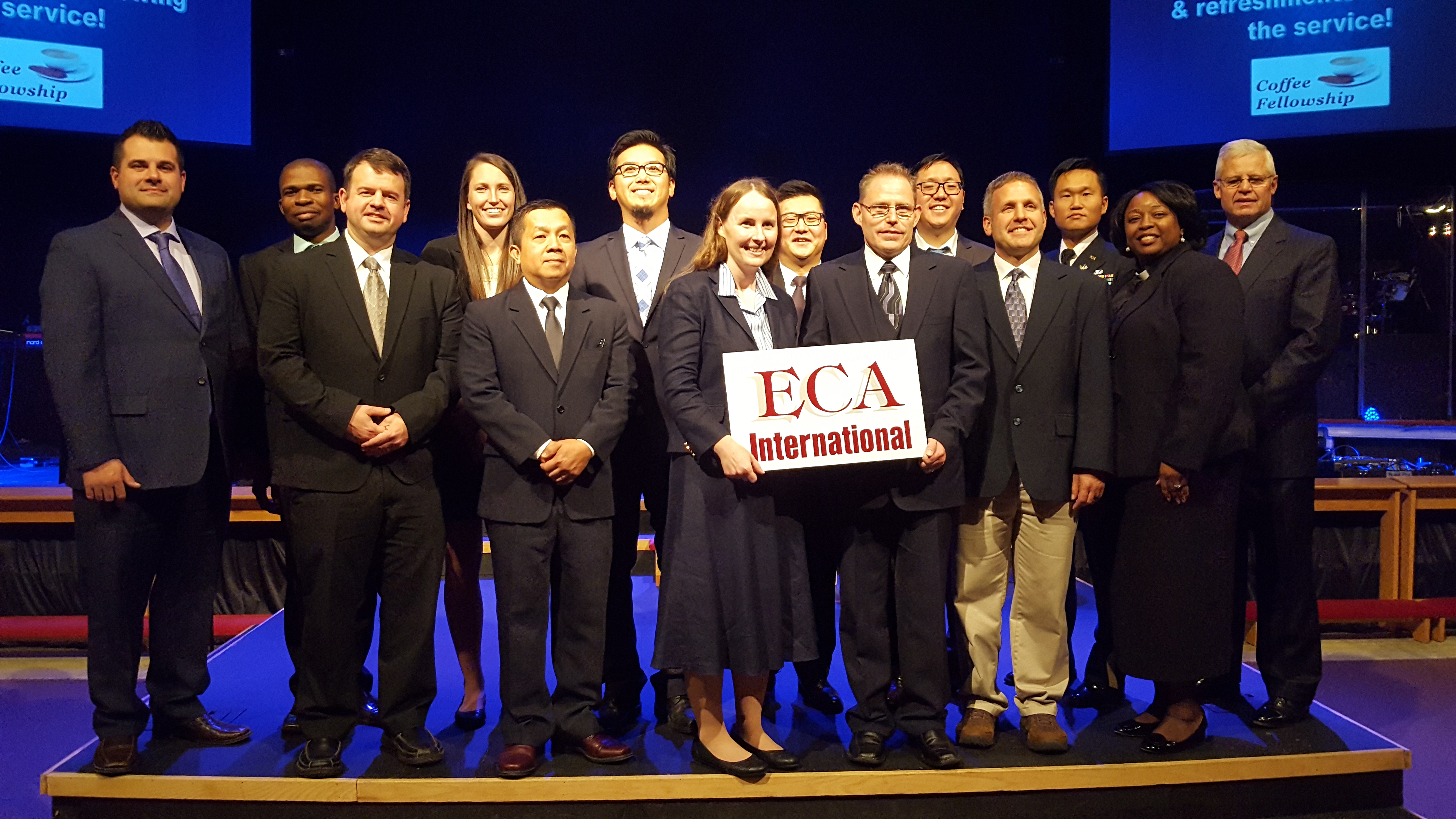 International Conference
July 18-20, 2017
Charlotte, North Carolina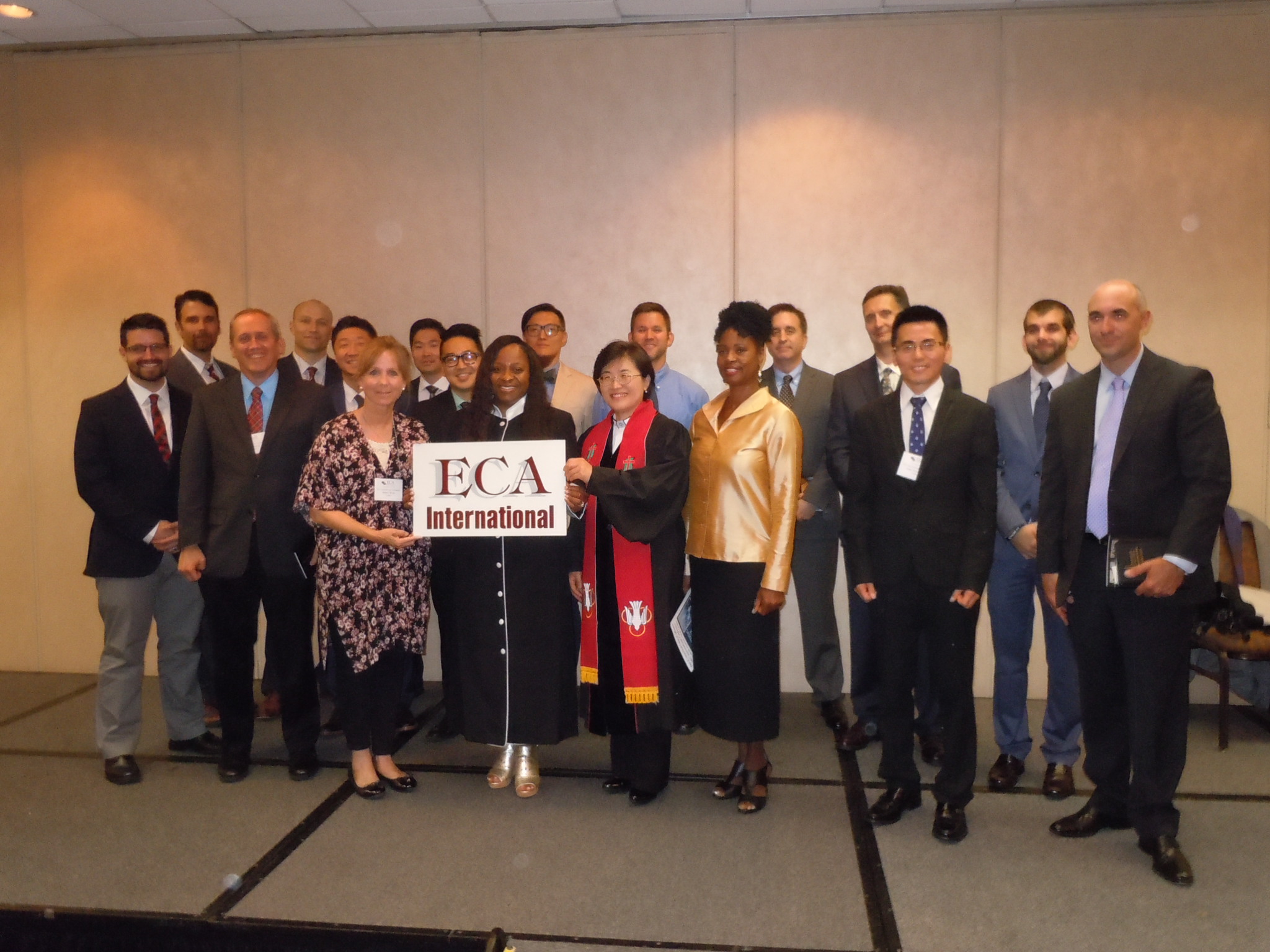 Canadian National Conference
May 17, 2017
Ancaster, Ontario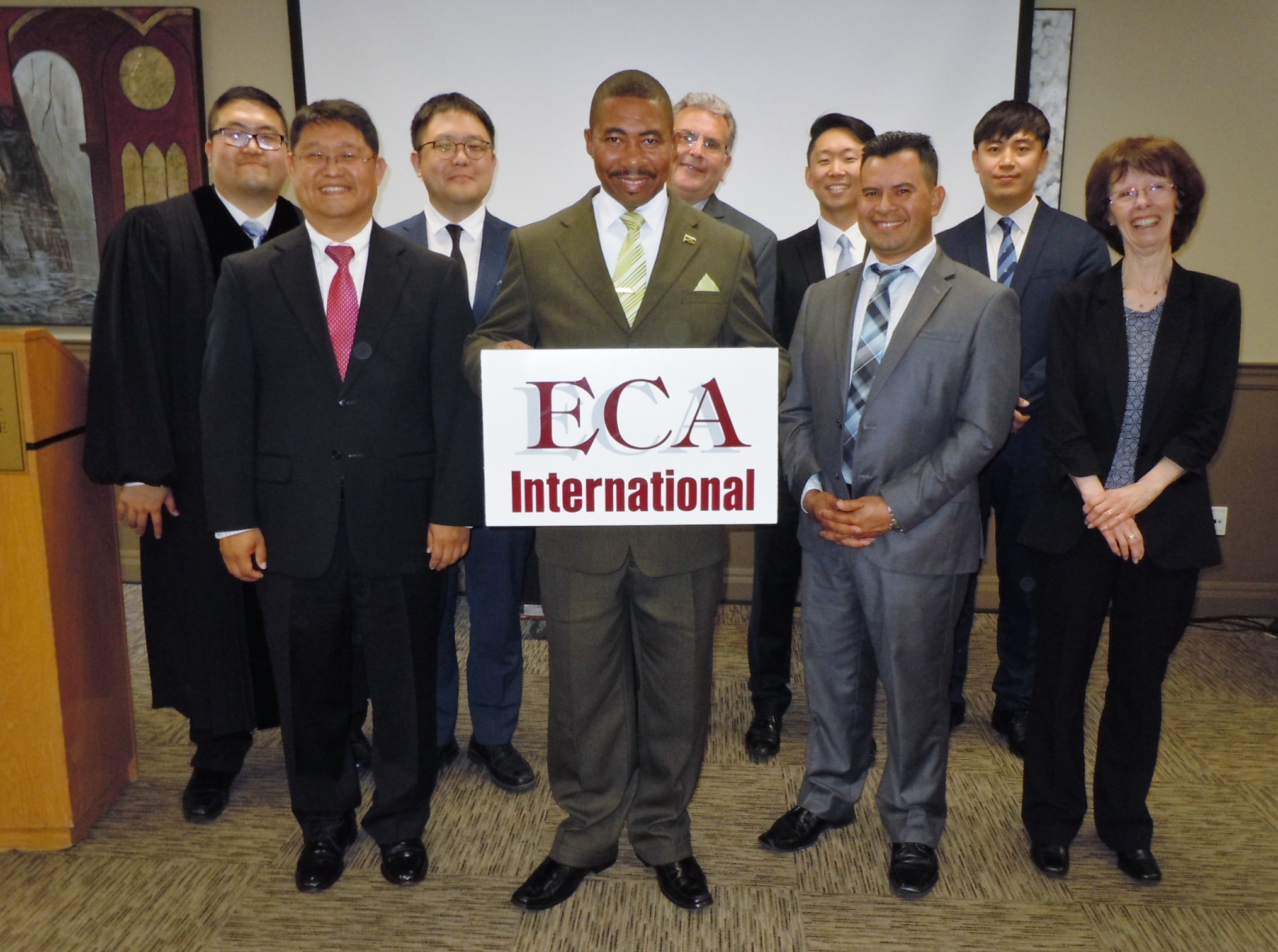 Winter Gathering
February 18, 2017
Goodyear, Arizona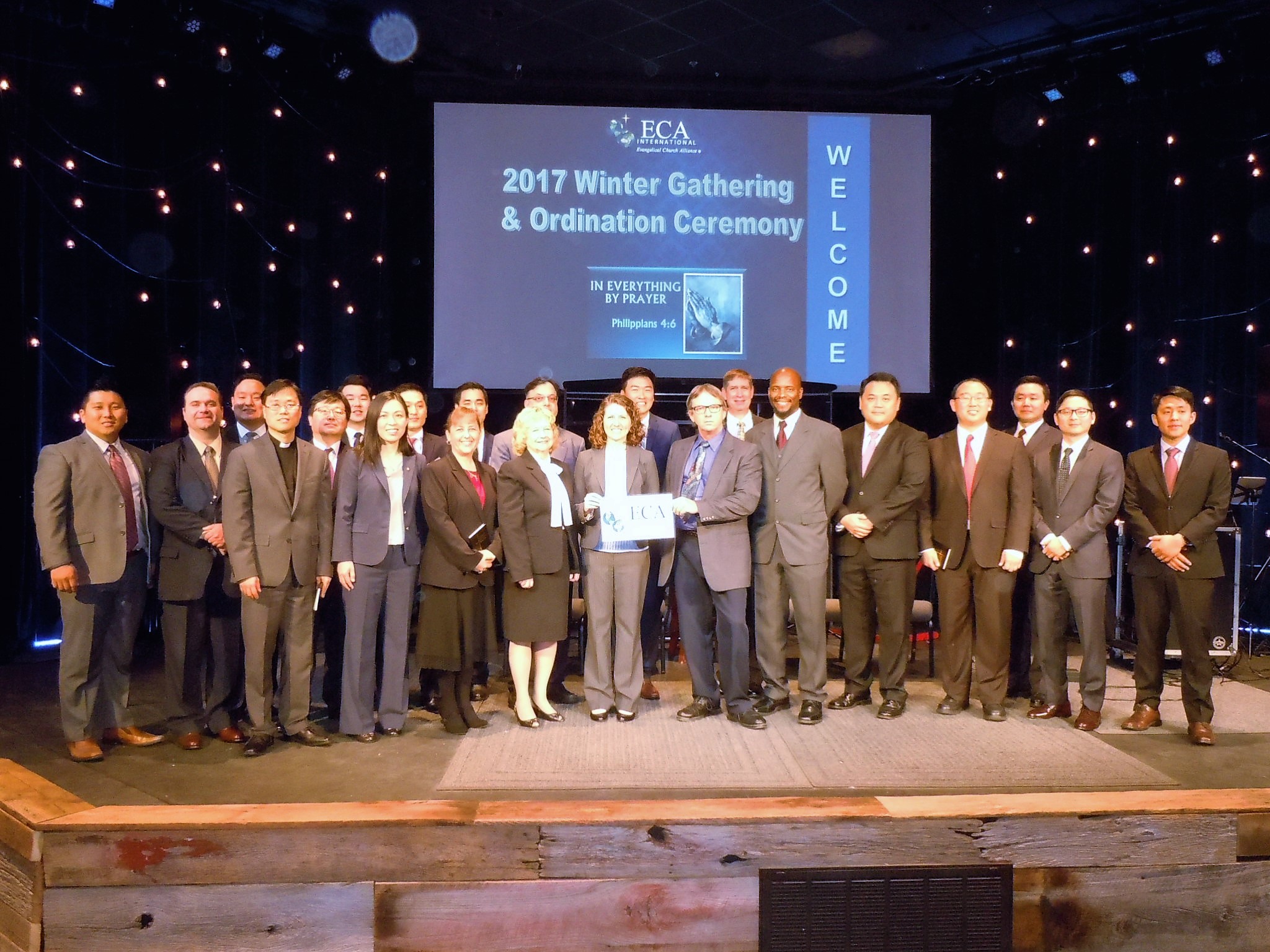 Highlights of Former ECA Annual Conferences
For highlights of former ECA Annual Conferences, the session recordings are available for download on the left hand margin of the Events page.
---

Rev. Elmon Krupnik, Ph.D., ECA Military Chaplain Commission Chairman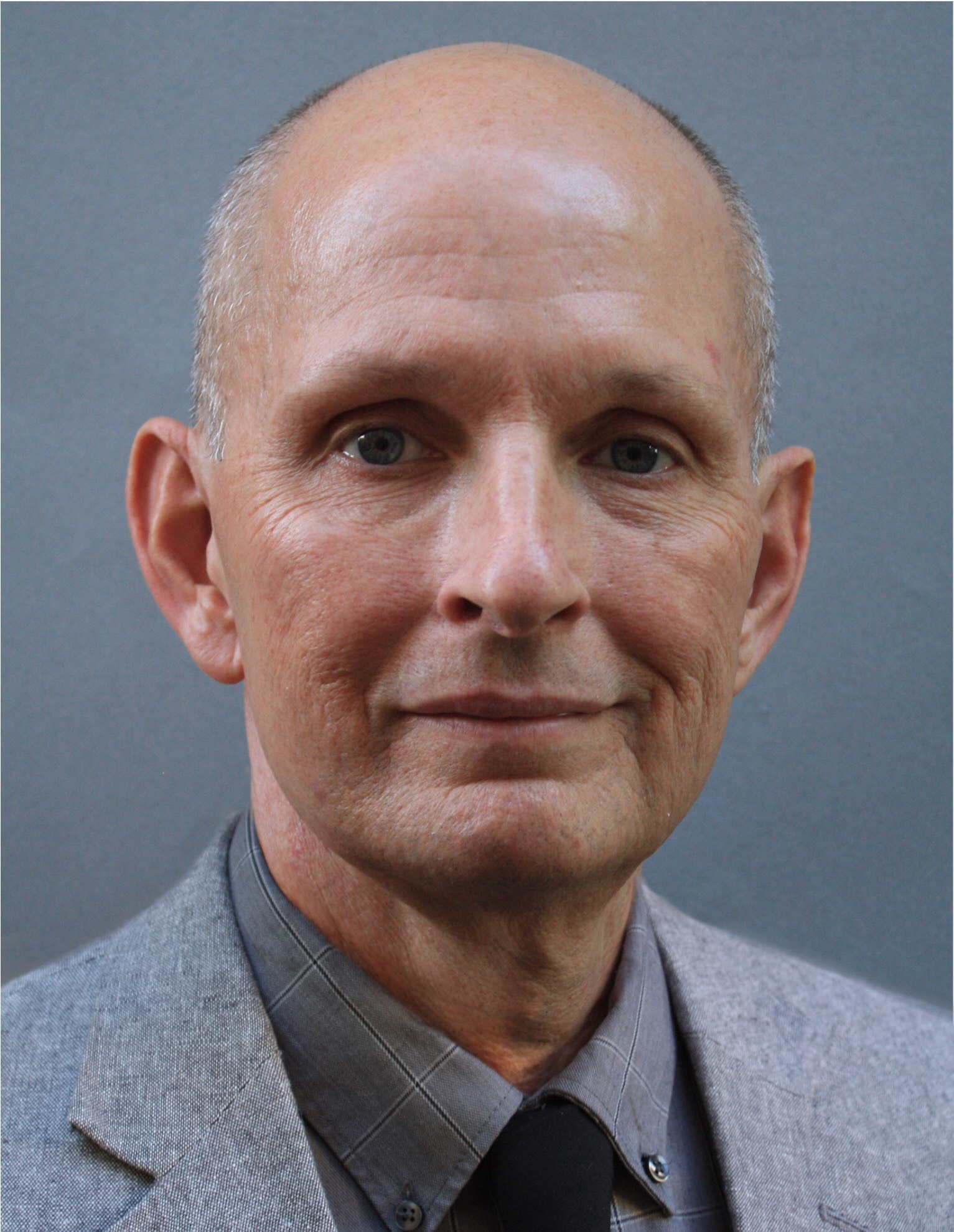 MILITARY, CIVIL AIR PATROL, VETERANS ADMINISTRATION & FEDERAL PRISON CHAPLAIN MEMBERS & ASSOCIATES NEWS
---
Dr. Krupnik Appointed State Chaplain of the New Mexico National Guard September 21, 2017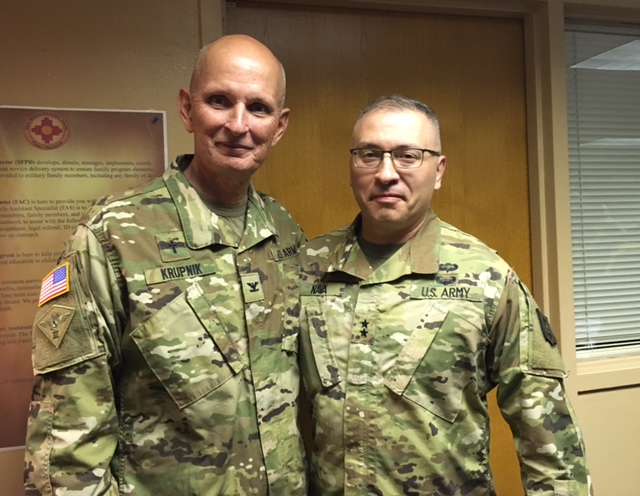 Colonel Krupnik (l.) with his Commander, Major General Nava, The Adjutant General for the New Mexico National Guard
Congratulations Chaplain Krupnik!
---
ECA celebrates graduation of Chaplain John Haebong Lee from Commissioned Officer Training September 20, 2017 at Maxwell-Gunter Air Force Base, Montgomery, Alabama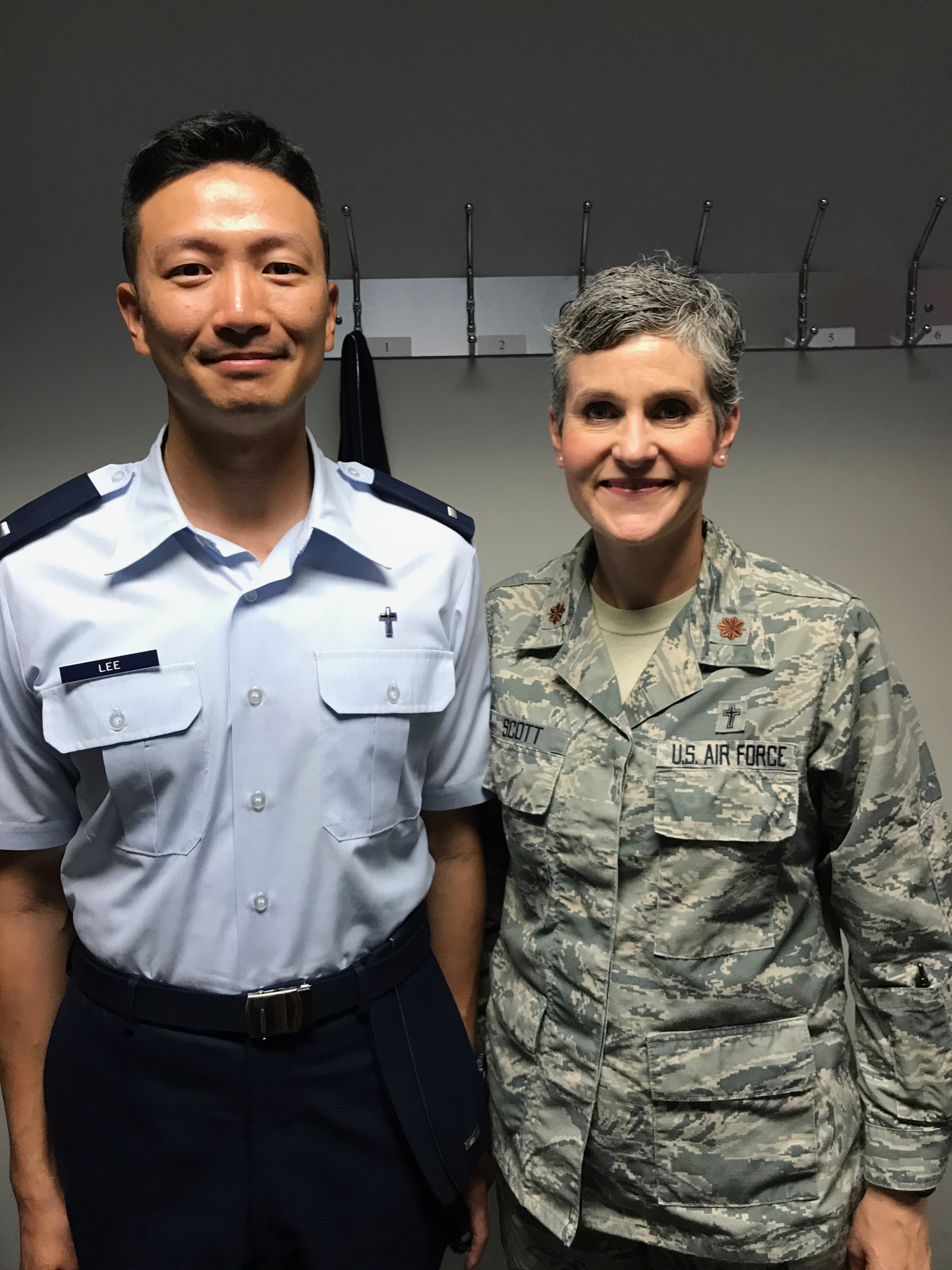 CH (1st Lt) John Haebong Lee joined for the occasion by CH (MAJ) Katherine M. Scott, ECA Military Chaplain Commission member and Staff Chaplain at the Air Force Chaplain College
---
ECA Delegation Lays Wreath August 11, 2017, at the Tomb of the Unknown Soldier in a Memorial Ceremony at Arlington National Cemetery, Arlington County, Virginia (video below)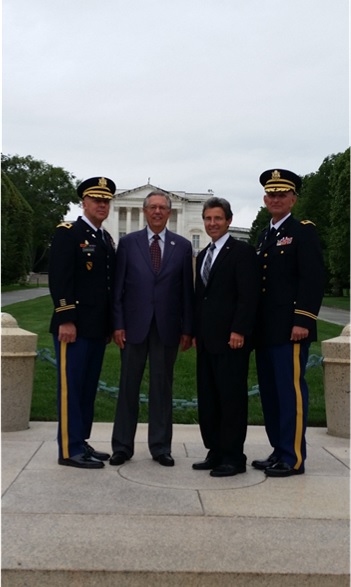 (l. to r.) U.S Army Chaplain (COL) Kenneth R. Sorenson, Board Chairman Dr. Samuel S. Goebel, President Turrill, Military Chaplain Commission Chairman Dr. Elmon R. Krupnik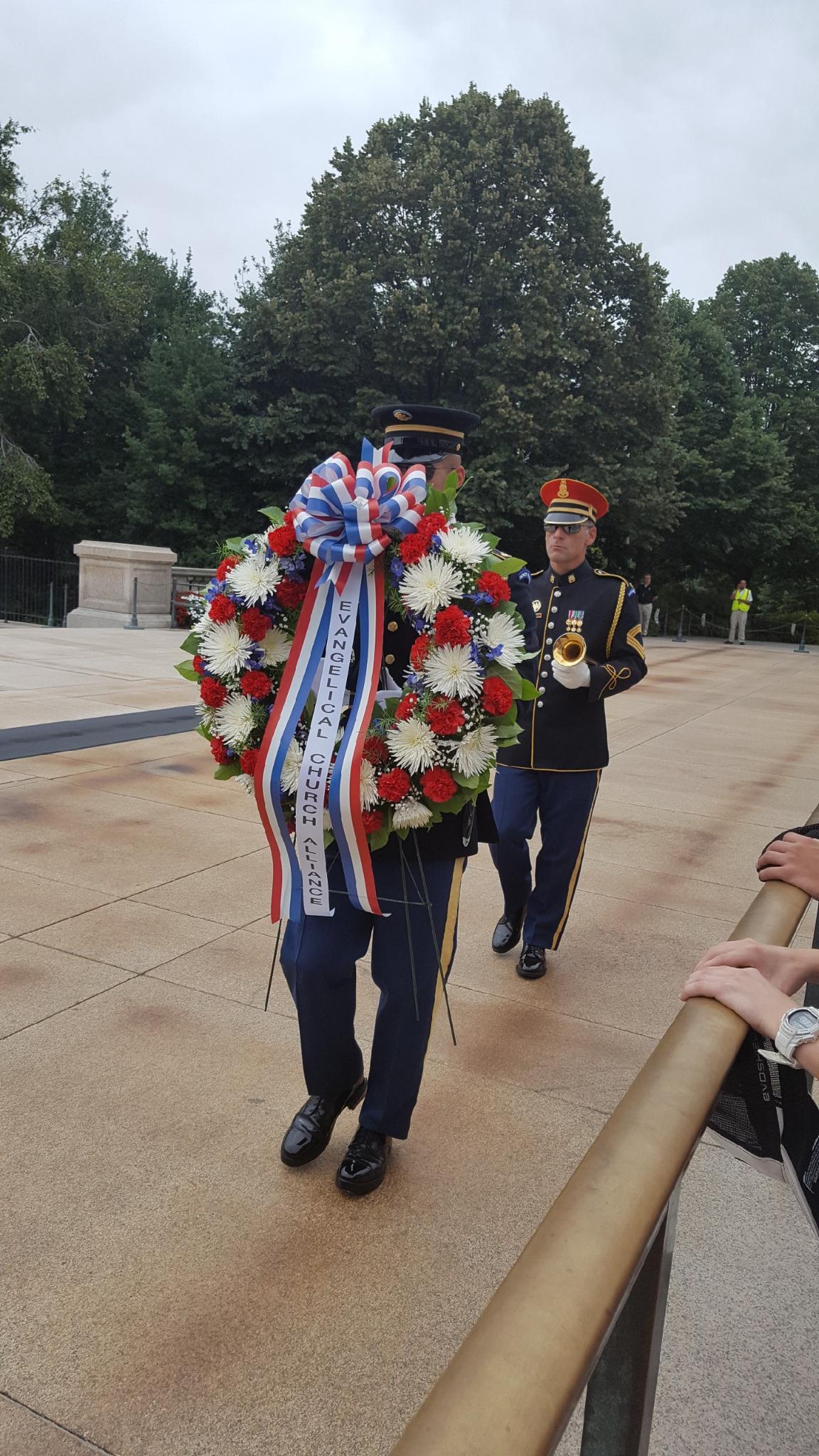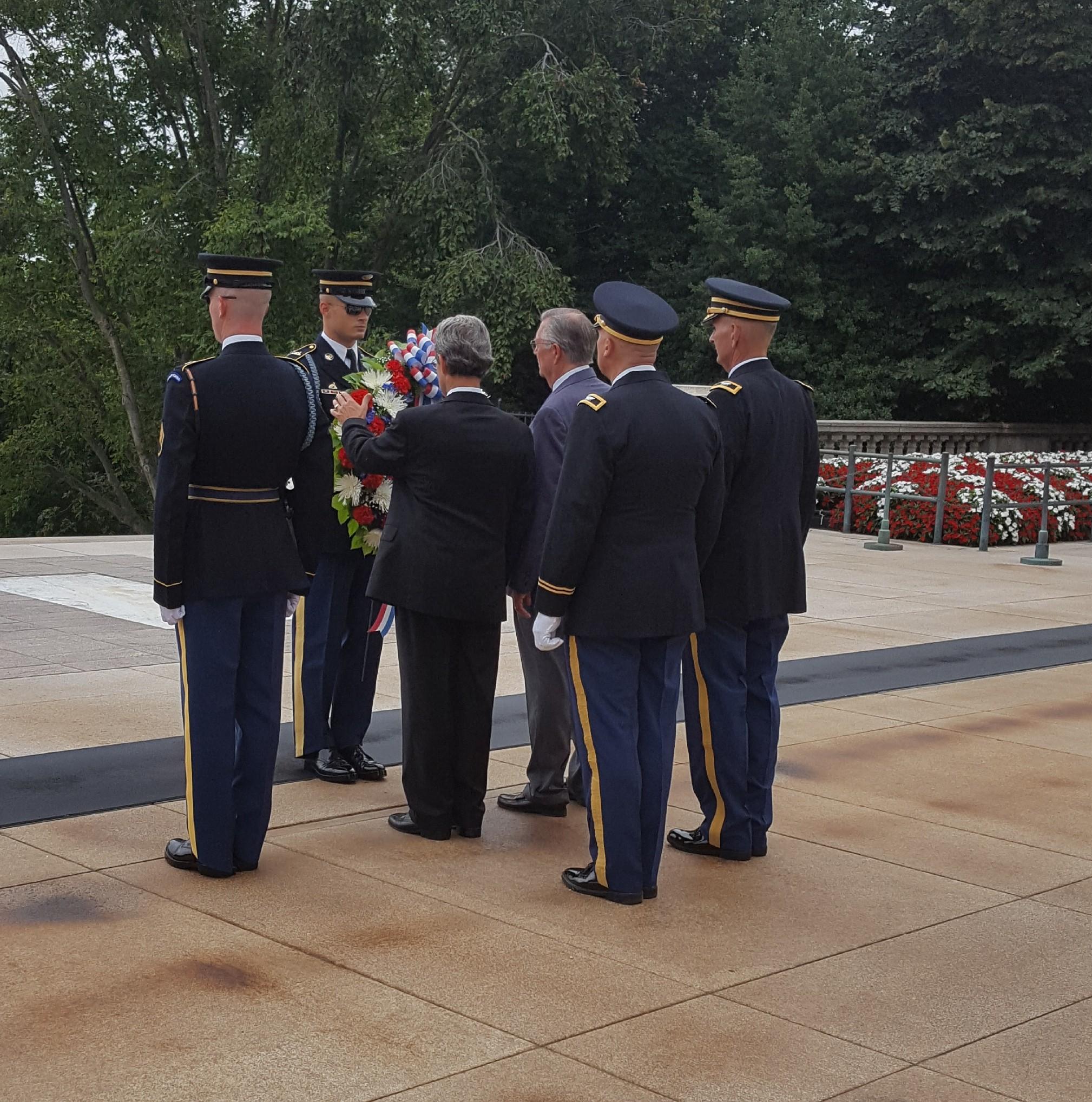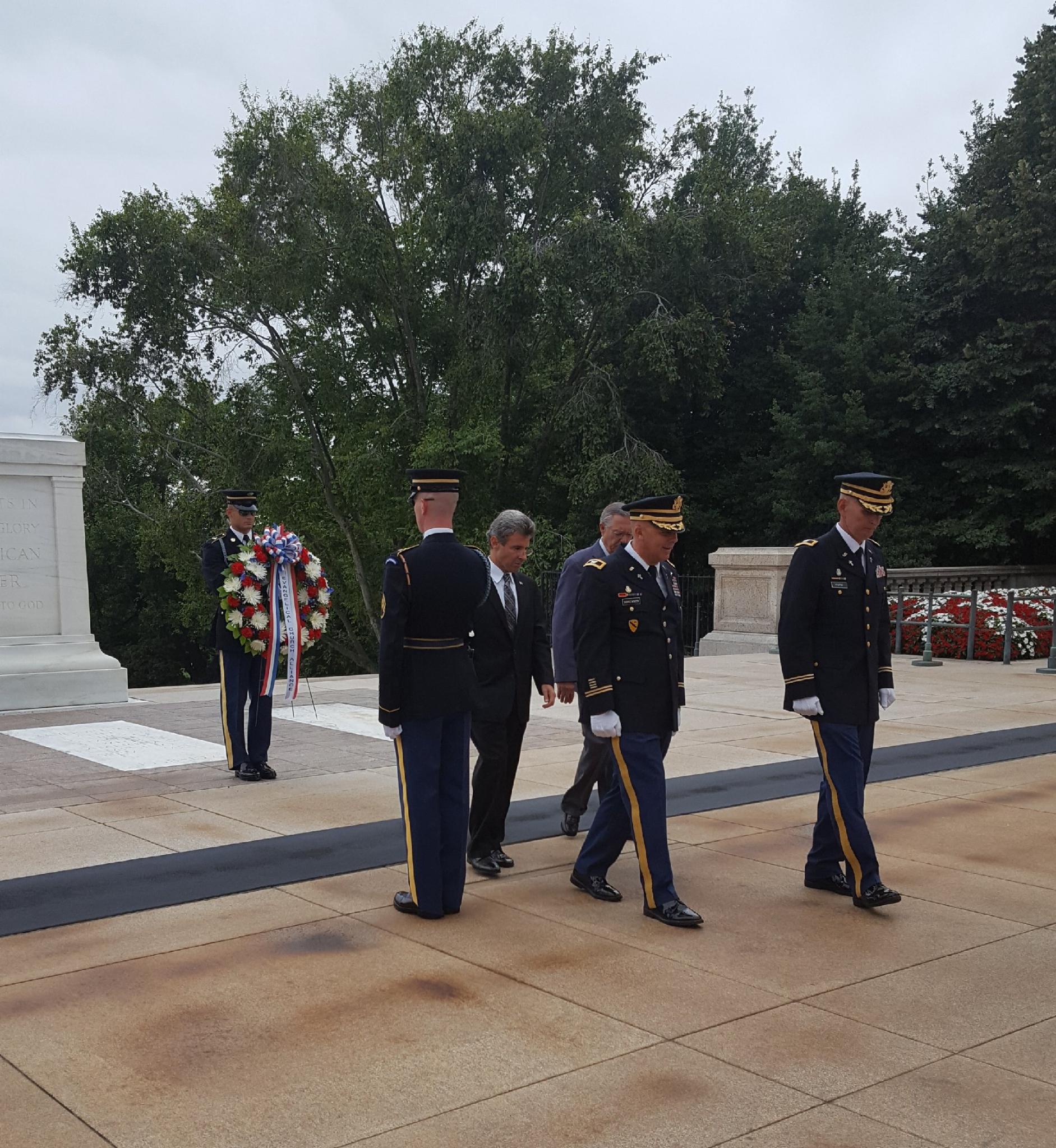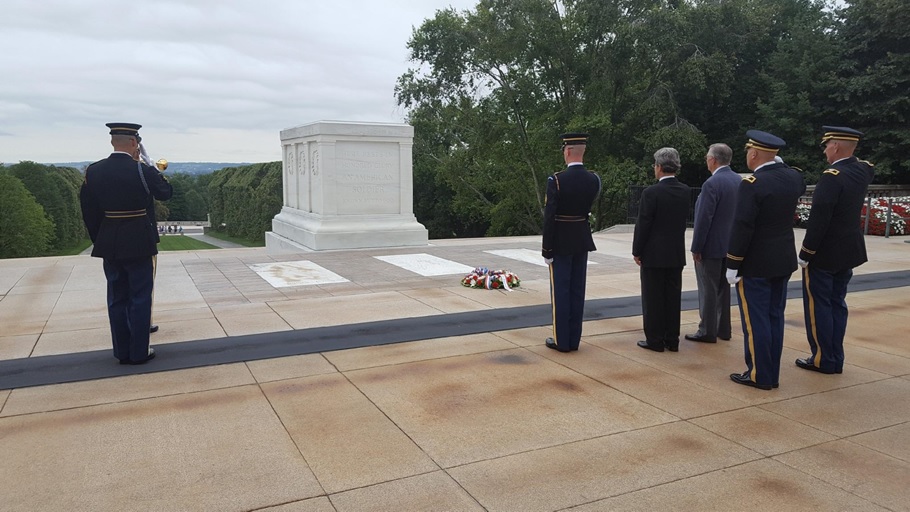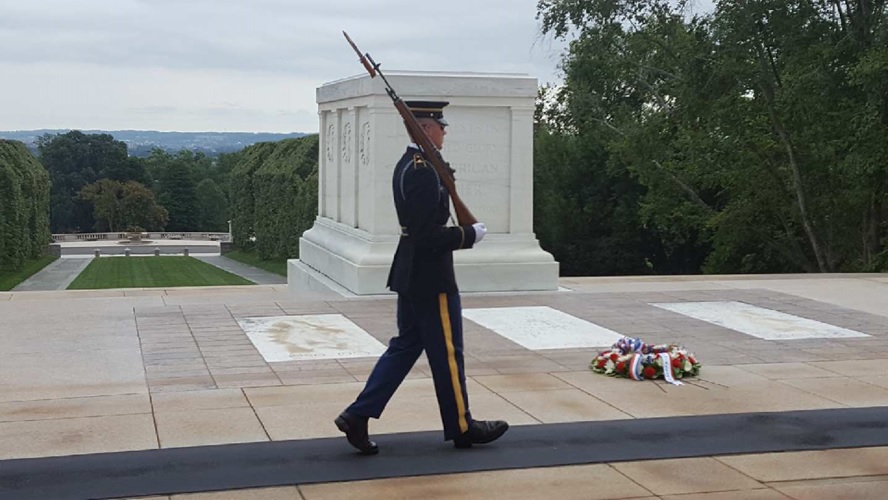 To view the video of the ceremony, click here.
---
ECA Recognizes May 10, 2017 Graduation of CH (LTJG) Michael A. Lanz from Naval Chaplaincy School April 14, 2017 at Fort Jackson, South Carolina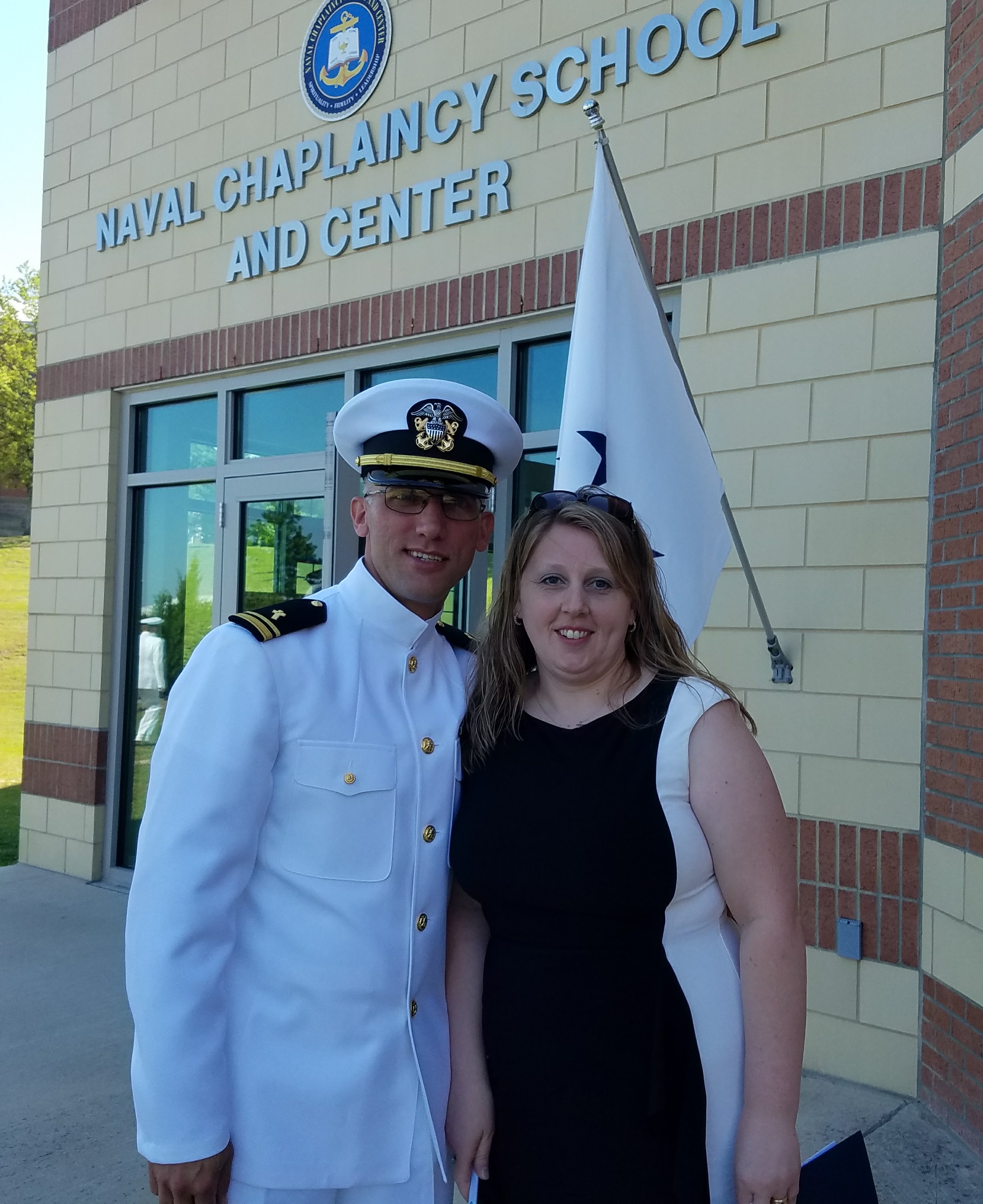 Chaplain Lanz with wife, Kimberly
---
ECA Celebrates April 14, 2017 Graduation of Two Members and One Chaplain Candidate From U.S. Army Chaplain Basic Officer Leader Course at Fort Jackson, South Carolina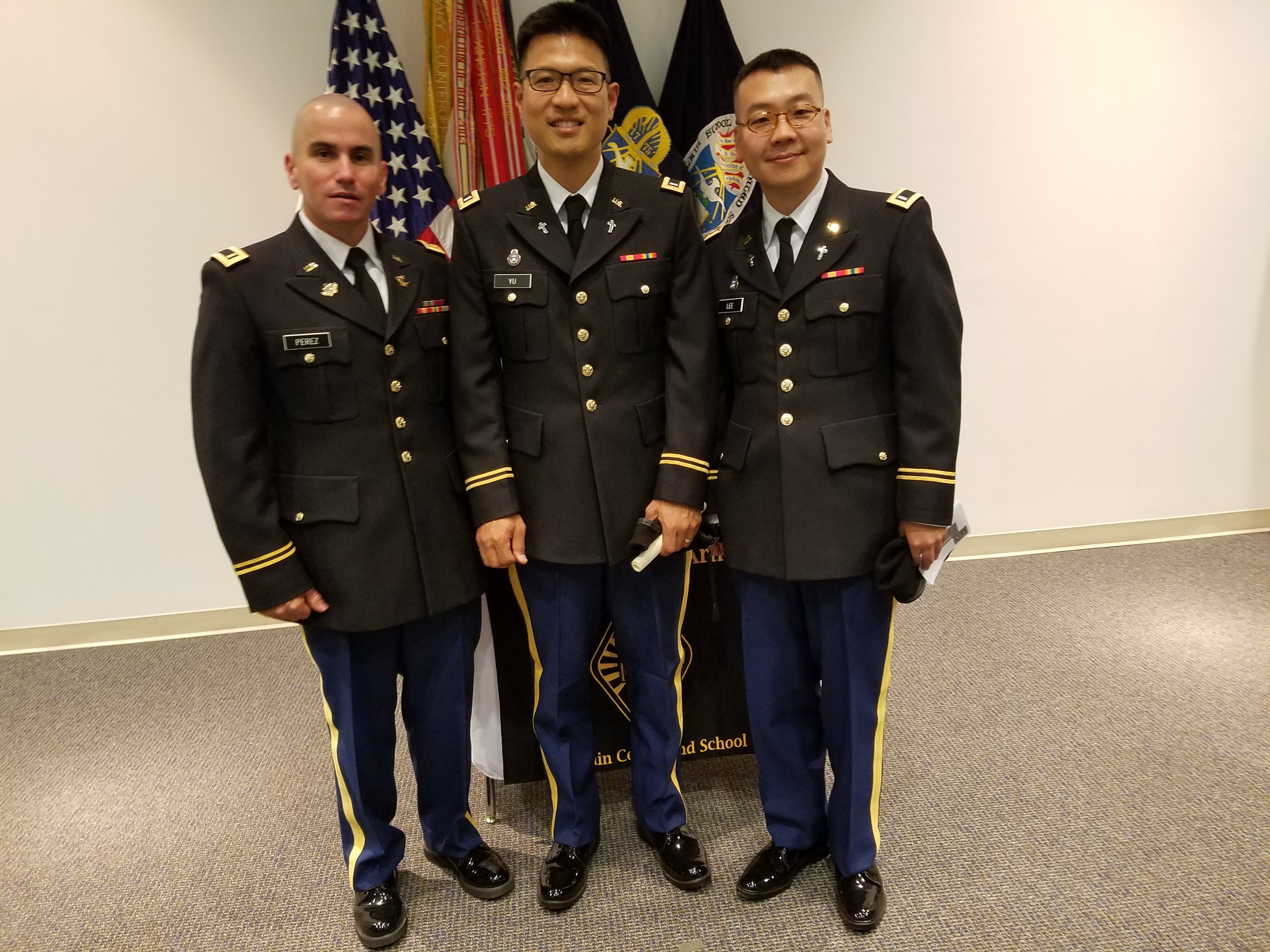 (l. to r.) Chaplain Candidate 1LT Victor David Perez, CH (1LT) Se Jun Yu and CH (1LT) Kyung Mok Lee

Chaplain (LT COL, RET) Gregory Estes, a member of the ECA's Military Chaplain Commission and International Board of Directors, attended the ceremony.
_____________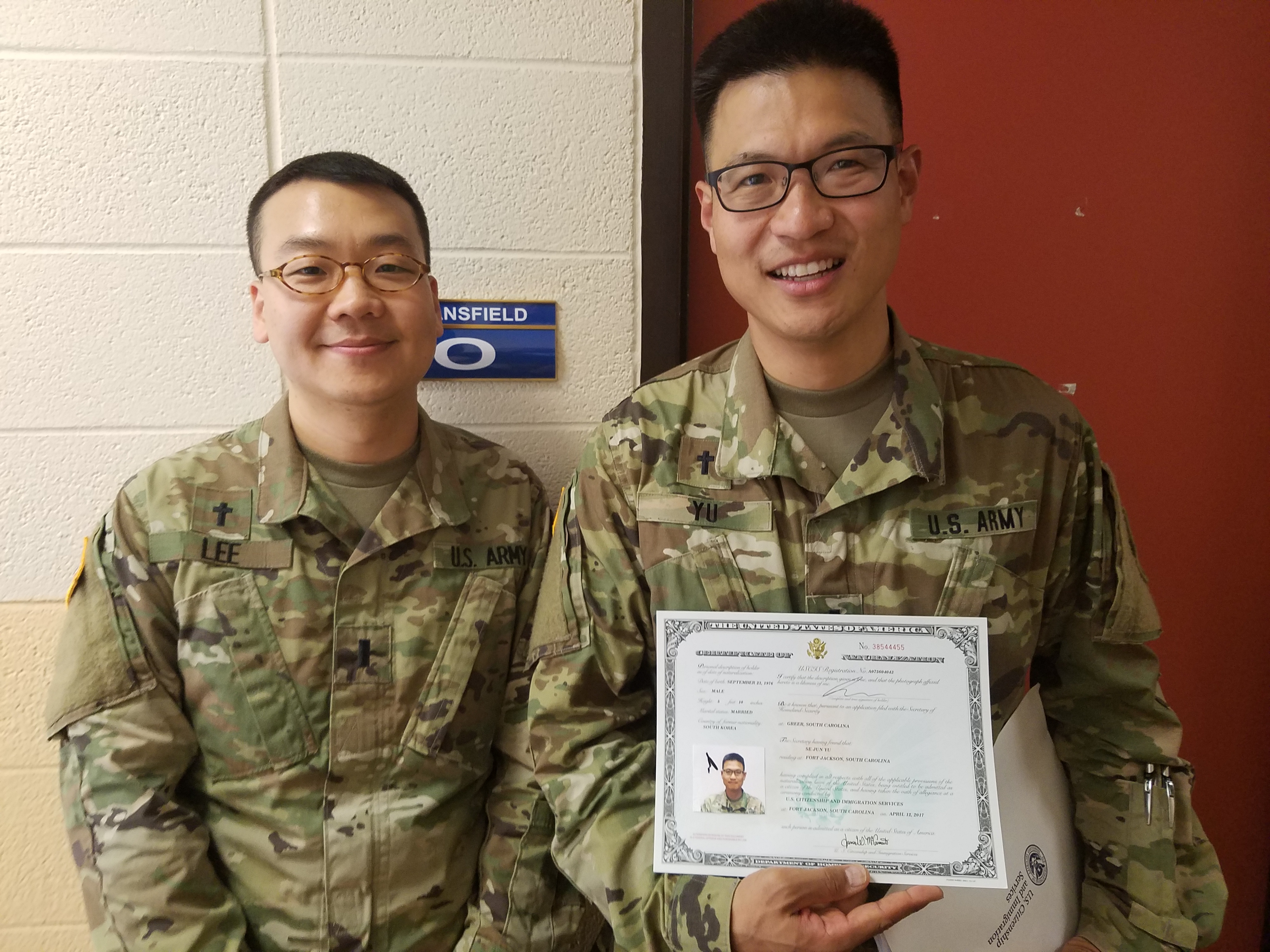 Chaplain Yu naturalized (through the Department of Homeland Security) April 13, 2017 with Chaplain Lee slated for naturalization the next week
---
ECA U.S. Army Chaplain (CPT) Harold W. Morris
Conducts Baptismal Service,
March 27, 2017, at Camp Taji, Iraq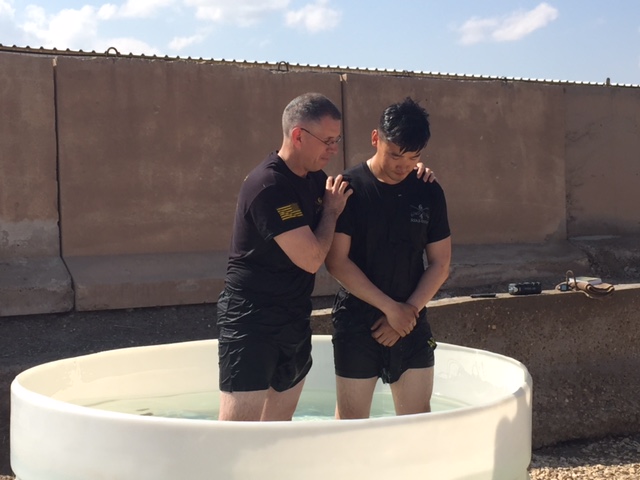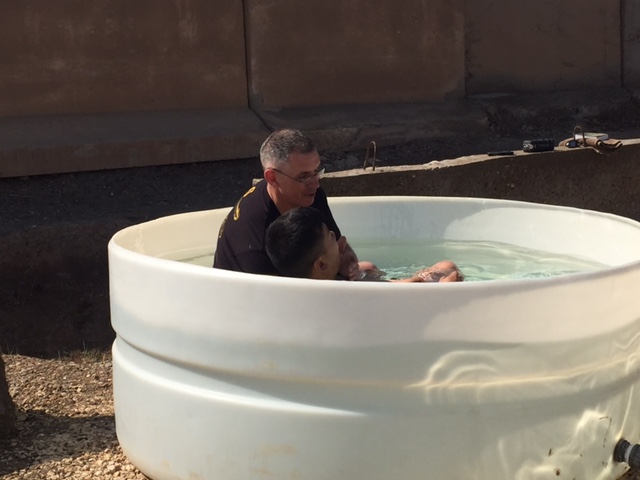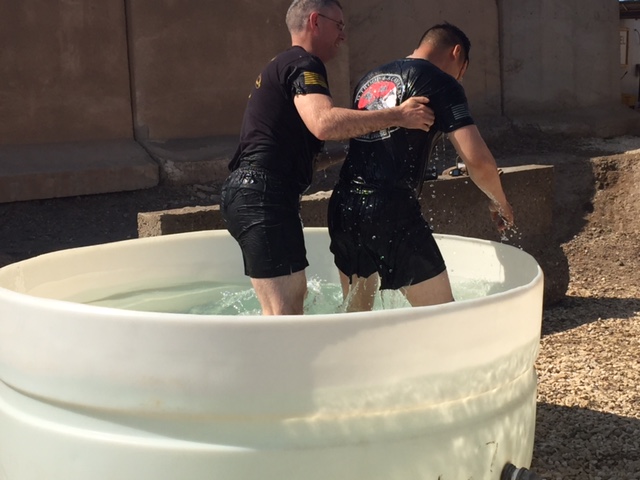 The soldier being baptized grew up in China, came to America to attend college and joined the U. S. military to serve the nation. Praise the Lord for Chaplain Morris's ministry to our troops!
---
U. S. Marine Corps ECA Chaplain (LCDR) Philip N. Park Recipient of 2016 Marine Force Command (MARCOM) Professional Naval Chaplaincy Excellence Award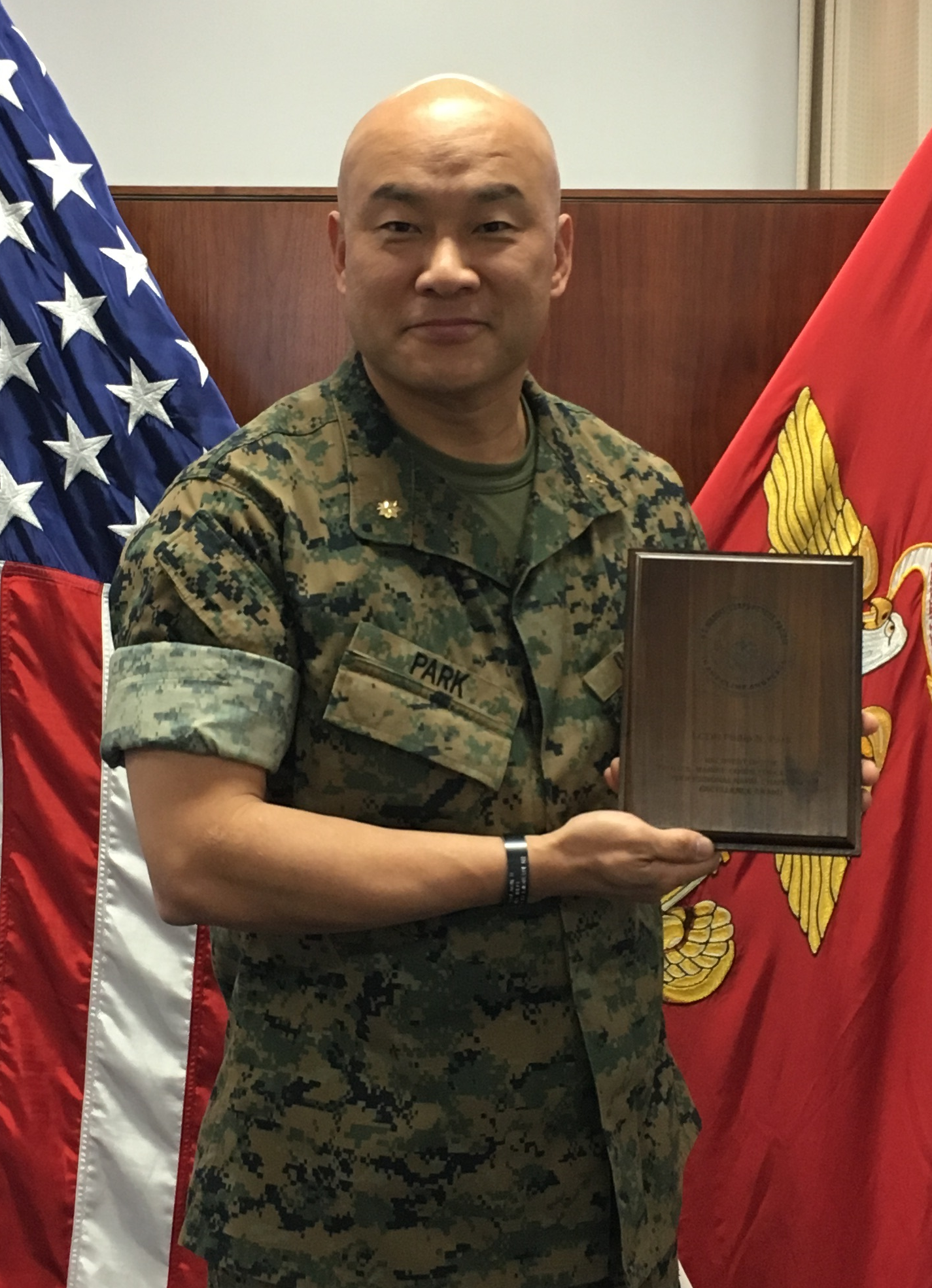 Chaplain Park holding award plaque
MARCOM, which each year selects one chaplain to honor as Chaplain of the Year, bestowed the award upon Chaplain Park March 21, 2017. An associated letter of commendation from the Commander, U.S. Marine Corps Forces, Pacific, acknowledged Chaplain Park's "displaying superior talent, exceptional professionalism, and boundless energy and enthusiasm". The letter also cited, "As a Religious Ministry Expert, your dedication and esprit de corps was unmatched and materially contributed to your Command Religious Program and to the reputations of the reputations of the U.S. Marine Corps Forces, Pacific, the Navy Chaplain Corps, and the Navy and Marine Corps team at large."
Congratulations Chaplain Park!
---
The ECA's U.S. Air Force Reserve Chaplain 1st Lieutenant Armondo L. Jackson Accessioned March 6, 2017 With His Pastor, Retired Navy Chaplain Walter M. Brown, Jr., Administering Oath of Office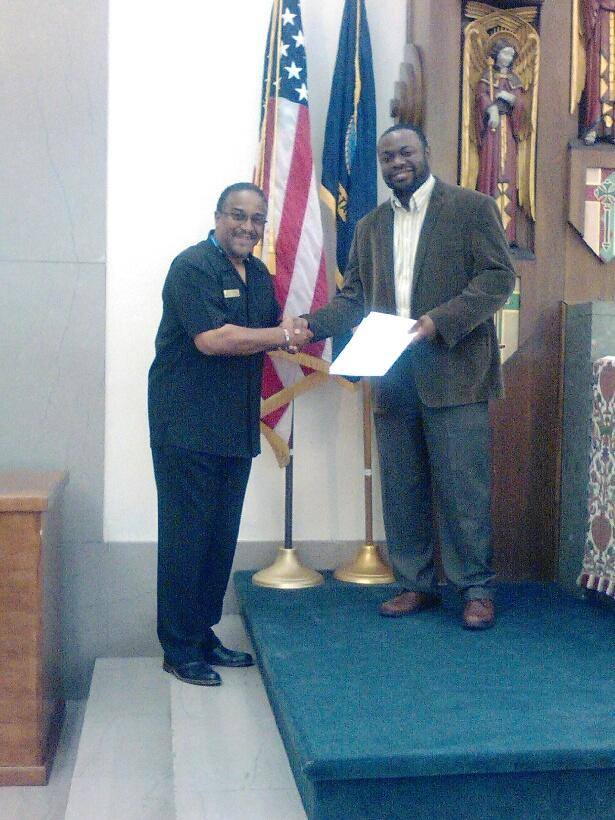 CH(1LT) Jackson (r.) with Pastor Brown at ceremony
Congratulations Chaplain Jackson!
---