"But He was wounded for our transgressions, He was bruised for our iniquities; the chastisement for our peace was upon Him, and by His stripes we are healed." (Isaiah 53:5)
---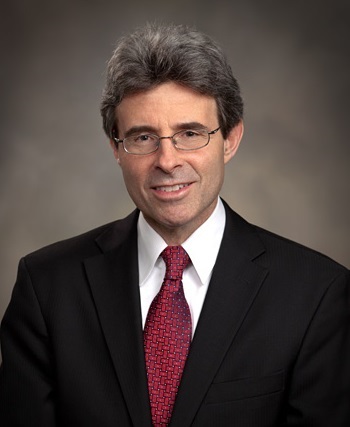 Thank you for visiting our website! Whether a member, candidate or inquirer, I trust you will find it to be a helpful resource. To begin, I would invite you to explore our Membership News articles immediately below.
Appreciatively in the Lord,
Dr. Robert H. Turrill
President & CEO
Evangelical Church Alliance
Num. 6:24
---
Rev. Joseph Choi Interviewed by Christianity Daily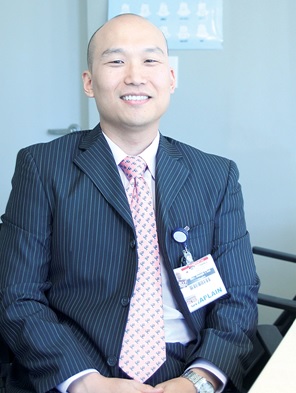 (Photo : Christianity Daily) Rev. Joseph Choi currently works as a hospital chaplain, a U.S. Army Reserves chaplain, and an English ministry pastor.
Recently Christianity Daily interviewed the ECA's Rev. Joseph Choi, who, in addition to his church ministry, serves as a chaplain in both the civilian and military sectors. He also sits on ECA ordination councils. To read Christianity Daily's excellent article about his ministry, click here.
---
Rev. Huntley Brown Installed as Artist-in-Residence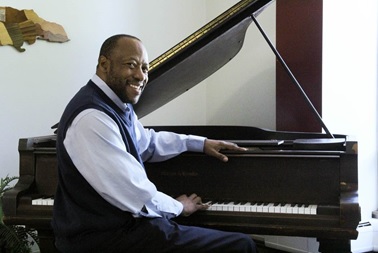 Rev. Huntley Brown
Judson University's Center for Worship in the Performing Arts recently announced the installment of Rev. Huntley Brown as Artist-in-Residence. An ordained minister with the ECA and a member of its Board of Directors, Rev. Brown has toured the globe ministering through God's Word and music as a preacher and world-class pianist, respectively. Having served at home and abroad with the Billy Graham Evangelistic Association, he has played for Ruth Graham and Friends Ministries as well as internationally for Franklin Graham. To read more about his recent appointment at Judson University, click here.
---
Congregation Recognizes the Dr. Donald Raub for 50 Years of Service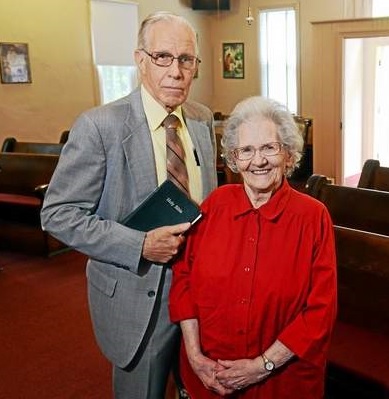 Dr. Donald Raub with his wife, Dolores
Photo by Geoff Patton
East Rockhill Chapel in Quakertown, Pennsylvania recently recognized Dr. Donald Raub, a member of the ECA since 1951, for having shepherded the congregation since 1965. Still faithfully ministering to this flock with his devoted wife and helpmate, Dolores, Pastor Raub faithfully preaches the Word, not his opinion. To view an excellent newspaper article detailing more about his tenure at the church, click here.
---
Rev. Richard Coleman Speaks at February 2015 Wheaton Evangelism Conference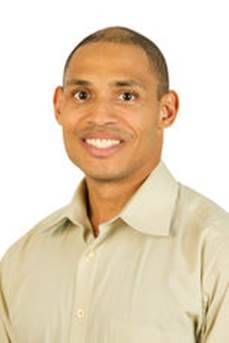 Rev. Richard O. Coleman
Rev. Coleman, Senior Director of Mobilization and Candidacy for The Mission Society, headquartered in Norcross, Georgia, serves domestically and internationally in overseeing the ministry's efforts in recruiting and screening missionary candidates. To hear his powerful message referenced above in which he challenges the popular concept of "fragmentation evangelism", click here.
---
ECA RECEIVES ABUNDANT LIFE FELLOWSHIP IN CHRIST CHURCH AS ASSOCIATE MEMBER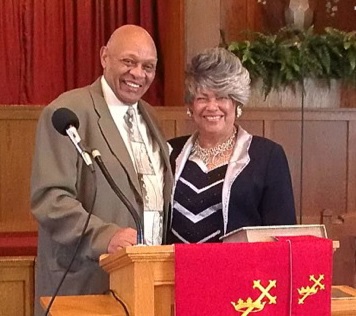 Rev. Roger C. Thomas and First Lady Barbara
The ECA welcomes Abundant Life Fellowship in Christ Church of New Kensington, Pennsylvania, USA into Associate Membership. Co-pastored by ECA member, Reverend Roger Thomas, and his wife, Minister Barbara, this local expression of the body of Christ truly lives its motto, "Reaching the lost at any cost." Committed to preaching of the Gospel from the pulpit and sharing the love of Jesus through community outreach, the church, serving as salt and light to save and edify souls, exemplifies the mission of the ECA. May the Lord be praised.
---
If you are looking for a position, or to fill one, browse our Ministry Opportunities page.
---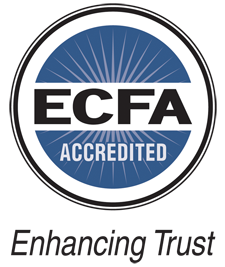 The ECA is a member in good standing of the Evangelical Council on Financial Accountability (ECFA). Our compliance with ECFA's standards gives testimony to our commitment to the highest standards of fundraising and financial management.
---

2015 Events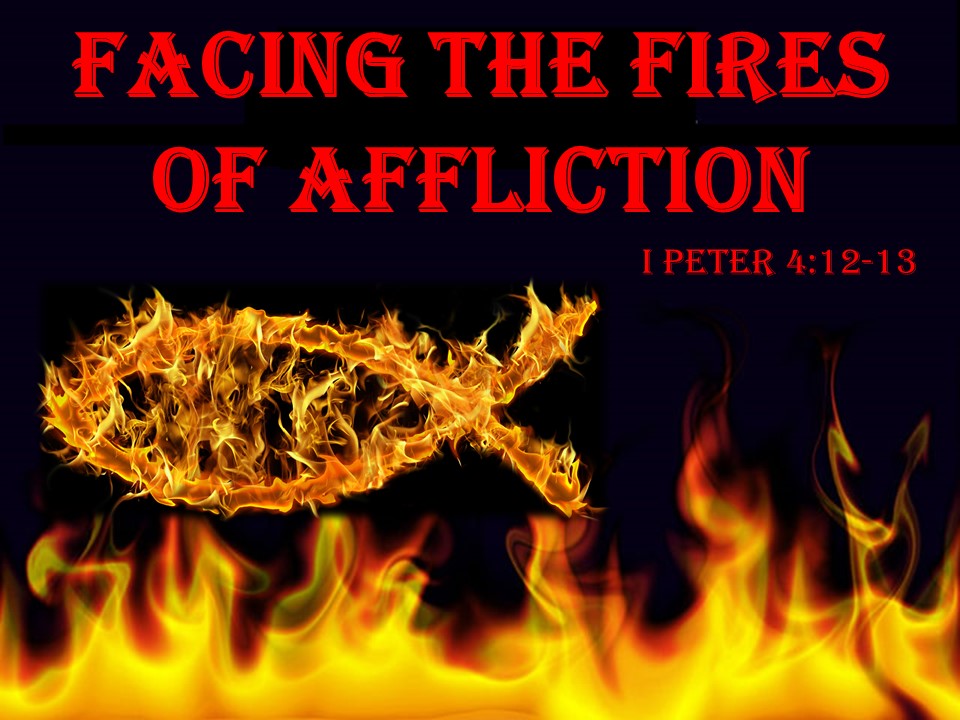 Dear ECA members, candidates and friends:
Hardly a day passes without news of yet another instance of Christian persecution, now pandemic and affecting almost every region of the globe, whether in the form of confiscation of property, employment discrimination, denial of tenure for university professors, the burning of churches, public executions, biased media coverage, or a host of other venues. The reticence of even Western governments to acknowledge Christians as the target of these attacks reveals a political correctness that in some cases appears to condone such acts, or at least to disallow specifying the association of the perpetrators for fear of offending other related parties. Even so, this time of persecution is not unlike that for first-century Christians in Asia Minor to whom under the inspiration of the Holy Spirit in the fourth chapter of his first epistle to them the Apostle Peter wrote, 12 Beloved, do not be surprised at the fiery ordeal among you, which comes upon you for your testing, as though some strange thing were happening to you; 13 but to the degree that you share the sufferings of Christ, keep on rejoicing, so that also at the revelation of His glory you may rejoice with exultation (NASB). Many brothers and sisters under our care may be experiencing other hardships, such as disease, wayward family members, or financial pressures. Whatever the trials, how do we as ministers persevere and prevail, when also in those valleys in order that we can effectively lead the flock through them as well? In search of an answer, I invite you to join me at one of our remaining 2015 gatherings, whose theme for the year is "Facing the Fires of Affliction". At these venues, you will hear uplifting messages that engage the issue and challenge you to that end. A time of worship, holy service of ordination and licensure, as well as fellowship and refreshment with new members and old friends, will also be part of the occasion.
We held our International Conference July 21-23 at the beautiful Cincinnati Airport Hilton. The event proved to be a wonderful time of fellowship and encouragement and hosted activities for adults, youth and children. For the occasion the ECA examined and received 13 into membership (10 for ordination and three for licensure) and who can be viewed by scrolling further down this column. Attendees who took advantage of the opportunity visited the 70,000 square foot Answers in Genesis Creation Museum just minutes away. To view the agenda for the conference, as well as to see our events planned for the remainder of the year, simply click here! To see photos and bios of speakers for the morning and evening sessions, and to hear their messages, just click here.
I do invite you to mark your calendars to plan to attend the next and last event on the 2015 ECA calendar, our Year-End Gathering and Ordination Ceremony, scheduled for Friday, December 4, at River Valley Christian Fellowship near Chicago in Bourbonnais IL, USA. To register for occasion and to view the bulletin for the same, click on the associated links at the top of this page. I look forward to seeing you there. -Bob Turrill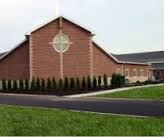 River Valley Christian Fellowship
---
Conferences/Gatherings Ordination and Licensure Ceremonies over the past 12 months
Fall Gathering
October 17, 2015
Sewickley, Pennsylvania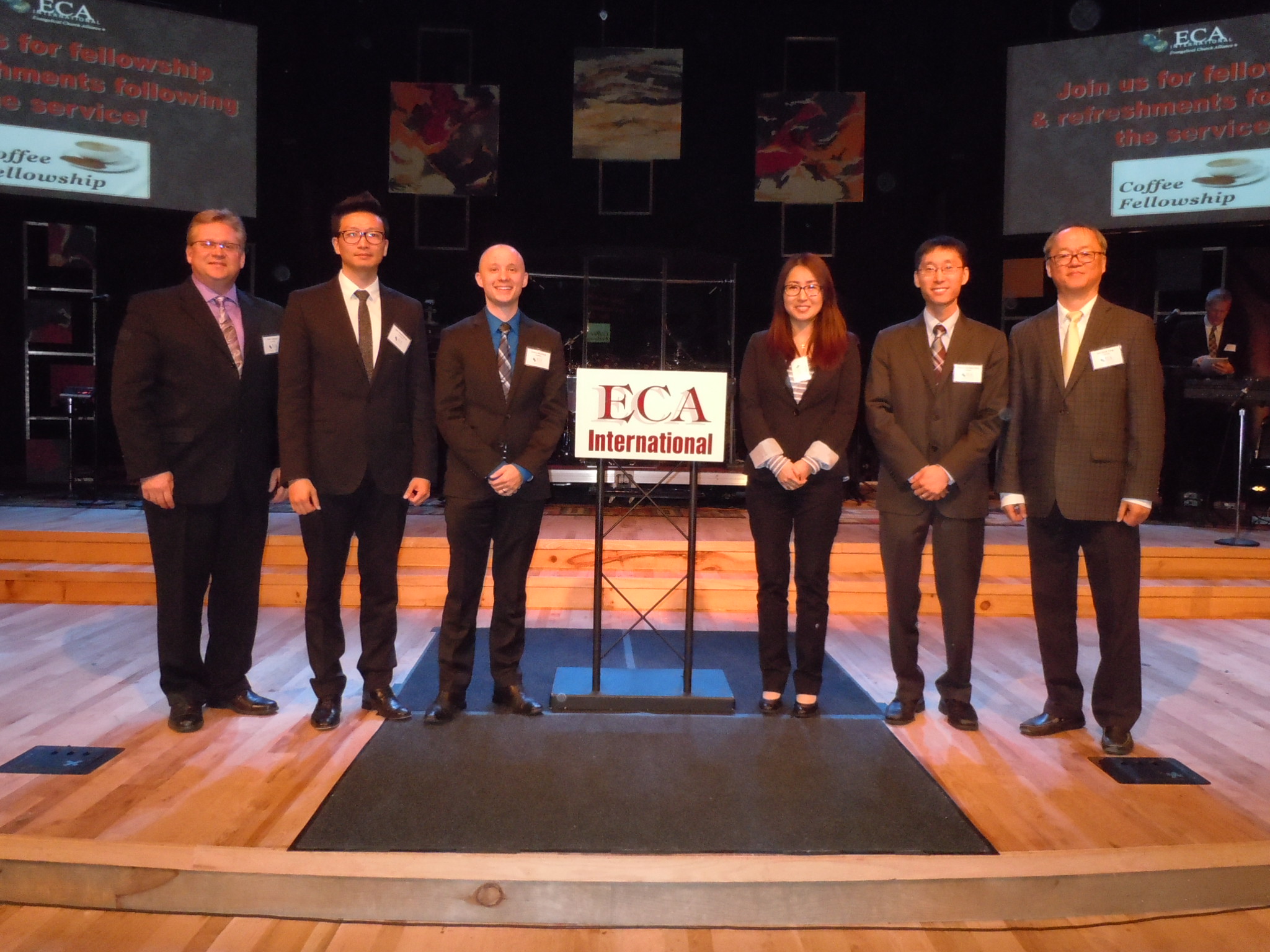 International Conference
July 21-23, 2015
Florence, Kentucky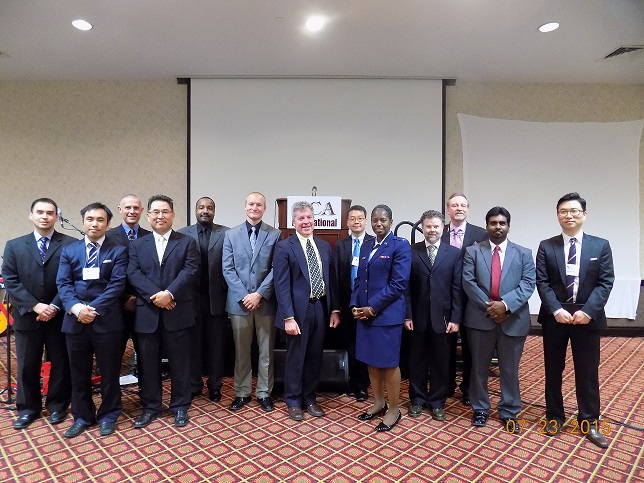 Canadian National Conference
April 29, 2015
Ancaster, Ontario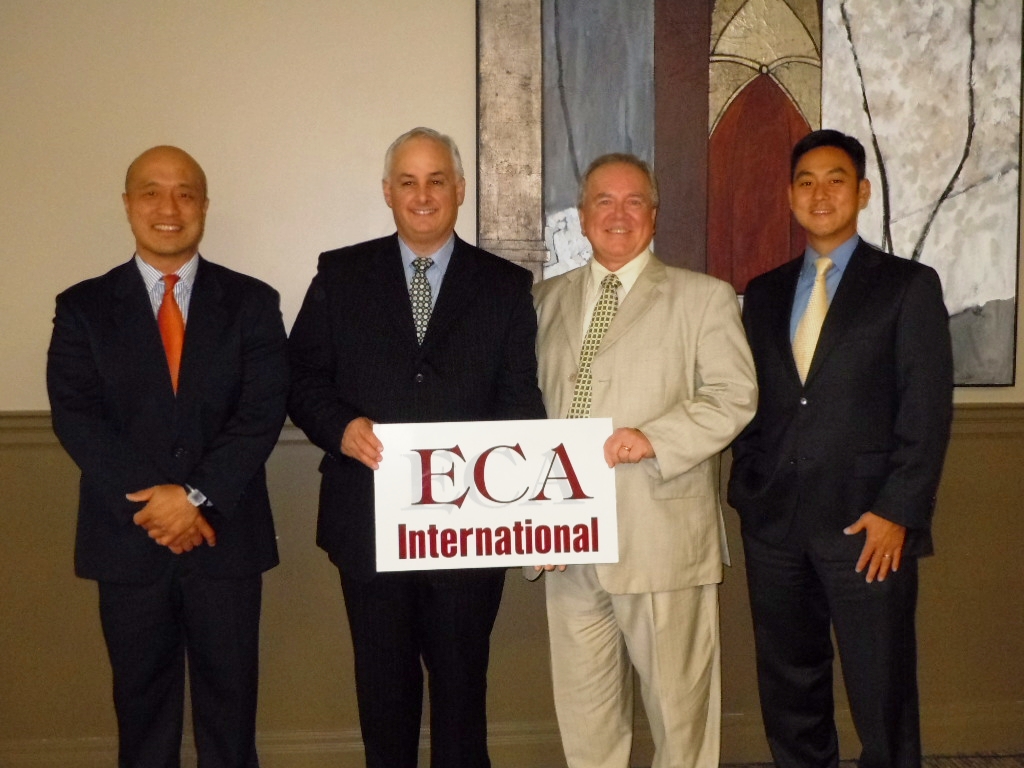 Winter Gathering
February 21, 2015
Carmichael, California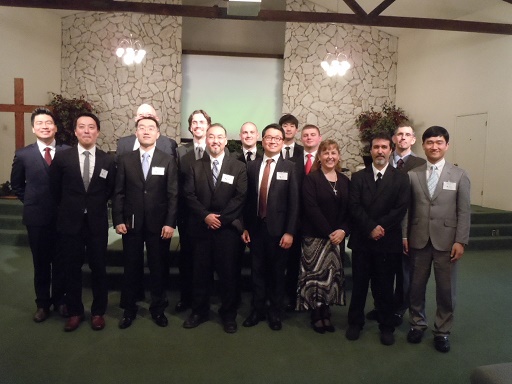 Year-End Gathering
December 5, 2014
Bourbonnais, Illinois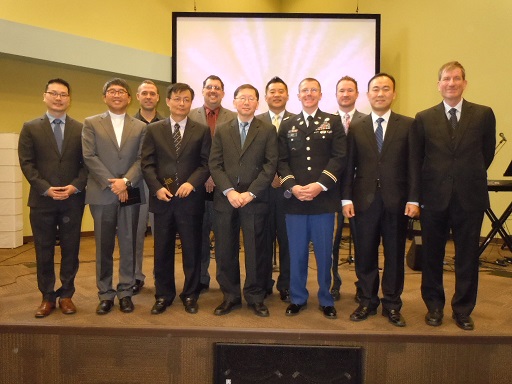 Highlights of Former ECA Annual Conferences
For highlights of former ECA Annual Conferences, the session recordings are available for download on the left hand margin of the Events page.
---

MILITARY, CIVIL AIR PATROL, VETERANS ADMINISTRATION & FEDERAL PRISON CHAPLAIN MEMBERS & ASSOCIATES
---
Dr. Elmon R. Krupnik, ECA Military Chaplain Commission Chairman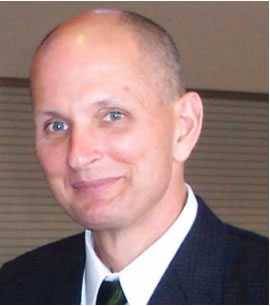 Captain Oleksandr Ishchuk Sworn in November 9, 2015 as ECA Active Duty U.S. Army Chaplain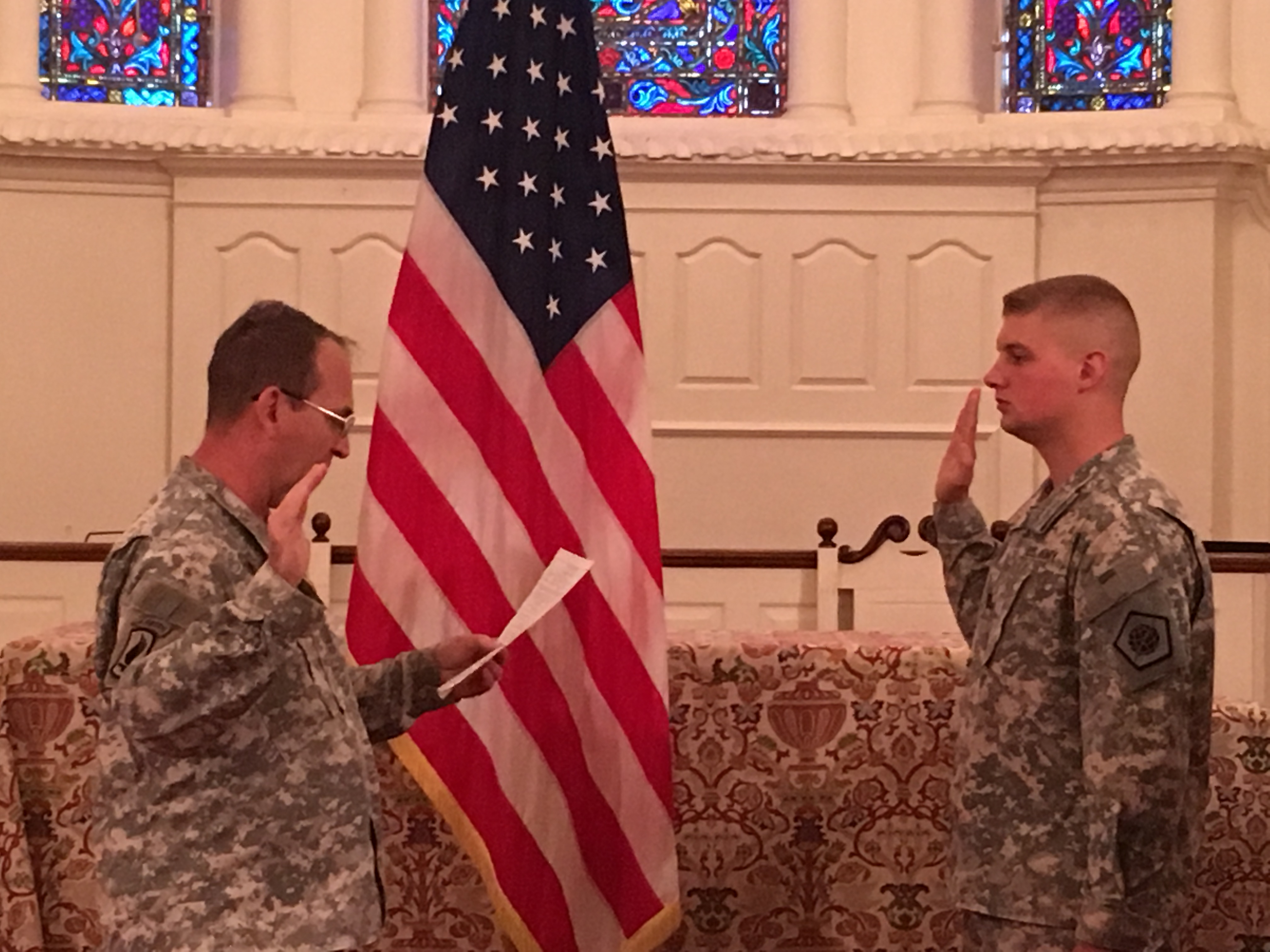 CH (CPT) Oleksandr Ishcuk (right)
---
THE ECA's LT Gale B. White, Command Chaplain of the USS Fort McHenry (LSD43), Navy & Marine Association Leadership Award Recipient
Congratulations Chaplain White!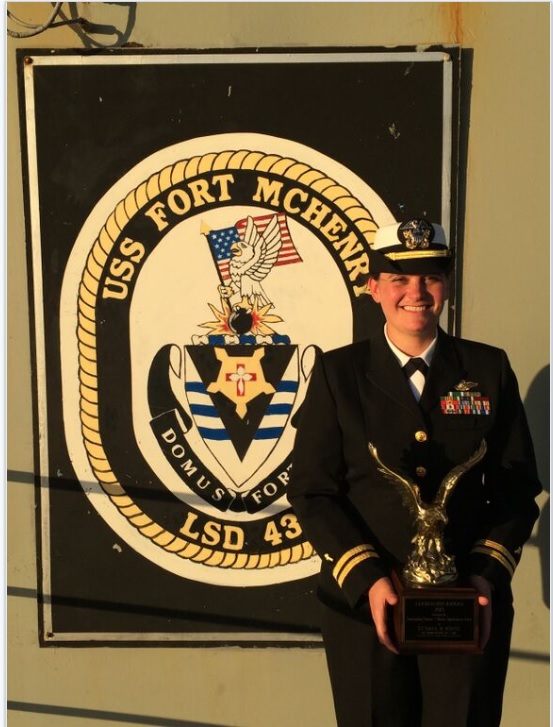 CH(LT) White holding award reading as follows: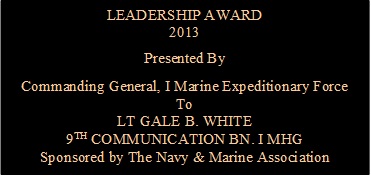 ---
ECA's Chaplain Alan Cameron promoted September 1, 2015 at Mayport Naval Station, Jacksonville Florida to the rank of Commander, Chaplain Corps, U.S. Navy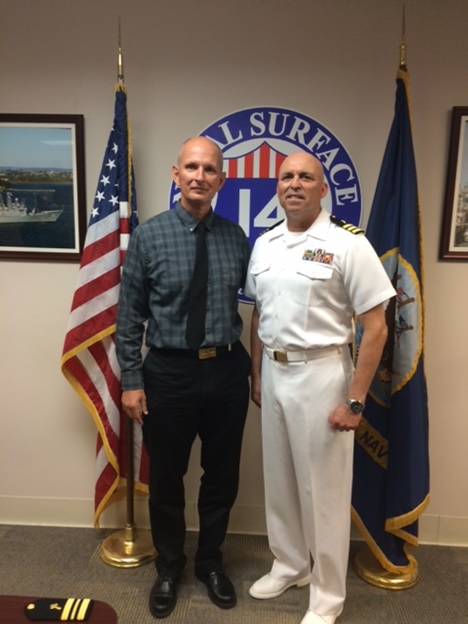 CDR Cameron (right) joined for the occasion by Dr. Elmon Krupnik, ECA Military Chaplain Commission Chairman
---
U.S. Army Chaplain Sun Do Kim "on the job"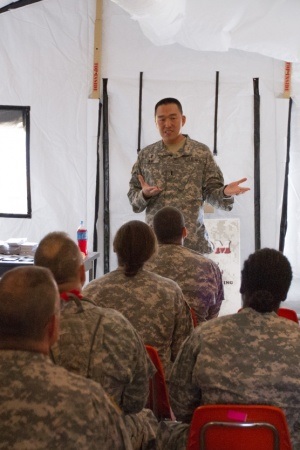 U.S. Army Chaplain 1st Lt. Sun Do Kim
U.S. Army Soldiers attend a sermon given by U.S. Army Chaplain 1st Lt. Sun Do Kim, from the 419th Combat Support Sustainment Battalion, at Fort McCoy, Wis., Aug. 16, 2015. The 84th Training Command's third and final Combat Support Training Exercise of the year hosted by the 86th Training Division at Fort McCoy, Wis., is a multi-component and joint endeavor aligned with other reserve component exercises including Diamond Saber, Red Dragon, Trans Warrior, and Exportable Combat Training Capability. (U.S. Army photo by Spc. Cody Hein/Released)
---
Dr. Turrill with other Federal Prison Chaplain Endorsers from across the US for August 13, 2015 Ecclesiastical Endorsers and Chaplains Meeting in Denver, Colorado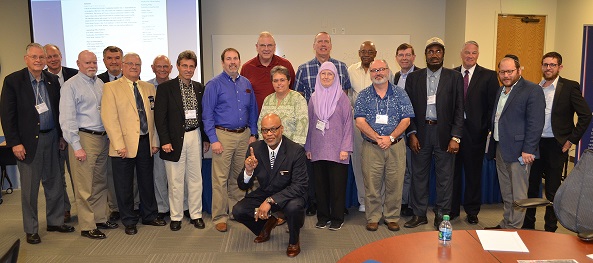 Federal Bureau of Prisons Chief Chaplain Rev. Dr. Michael R. Smith, Sr. (foreground) and Dr. Turrill (1st row, 4th from left)
---
August 13, 2015 Graduation of Chaplains Onuoha, Yang and Kim from Chaplain Basic Officer Leader Course at Ft. Jackson, South Carolina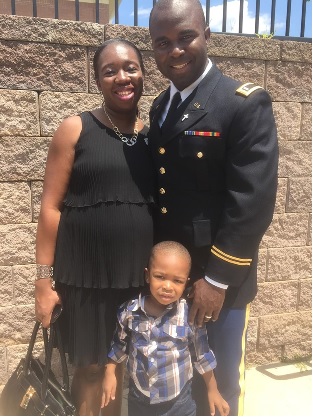 CH (1LT) John Onuoha, Army National Guard, with wife and son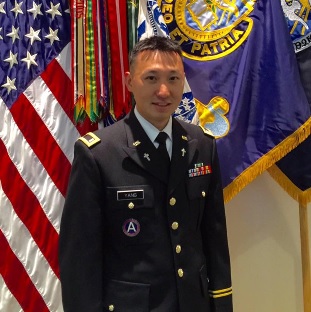 CH (1LT) Steve Yang, Active Duty Army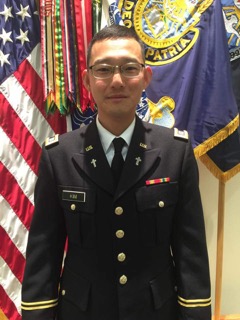 CH (CPT) Cheon-Chong Kim, Active Duty Army
---