Ordination and Licensing
There are two Ministerial Credentials issued by the ECA:
Licensed Minister
Ordained Minister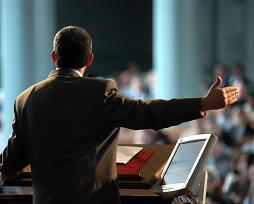 The Ordained Minister has the authority to perform all rites of the church, including the wedding ceremony. The Licensed Minister has the authority to perform all rites of the church, except for the wedding ceremony.
Each candidate for ordination and licensing must meet the following requirements which have been established in ECA's by-laws and are conducted according to procedures established by our Standards and Credentials Committee:
Subscribe to the ECA Tenets of Faith
Have a ministry that warrants credentials based on Ephesians 4:12
Demonstrate completion of Biblical studies by an approved educational institution (Minimal education requirements outlined on the Bible Extension Institute page.)
Have two years practical ministry experience for licensing
Have four years practical ministry experience for ordination
Agree to abide by ECA Ministerial Ethics
Provide two ministerial and two personal references (using a form provided by the ECA)
Once your application file is complete and approved, you will be required to submit to an oral examination at one of our scheduled conferences.
Upon acceptance into the ECA, each person must submit Annual Membership Dues and an Annual Ministerial Report within the time limits established by the policies of the ECA. Members are also required to inform the ECA of change of address, phone number and email address within forty-five days of occurrence.