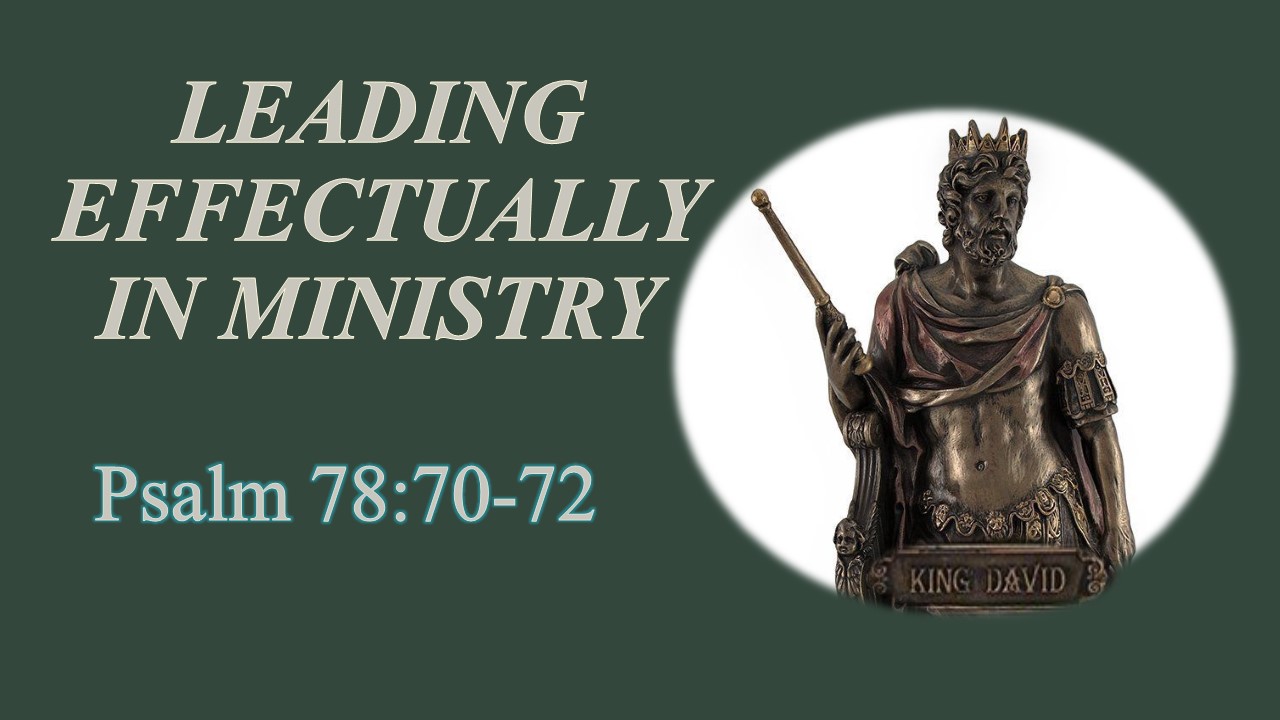 Dear ECA members, candidates and friends:
At the age of 30, the shepherd and warrior, David, chosen by God Himself, assumed the throne of Israel and ruled for 40 years. In leading his fellow Israelites, Psalm 78:70-72 informs us that "he fed them according to the integrity of his heart; and guided them by the skillfulness of his hands". In so doing, as the Lord led him, he unified the nation, brought it to a place of international prominence politically, economically and militarily, composed psalms, instituted offices of cyclical tabernacle service, and initiated the capital campaign to build the Temple.
On the same note, any of us entrusted with a ministry also assume a leadership role. But how do we lead well from a godly perspective and particularly with a shepherd's heart? To find the answer, I encourage you to attend one of our 2019 gatherings, all continuing with the theme, "Leading Effectually in Ministry". At these venues, attendees will hear uplifting and engaging messages incorporating this theme. A time of worship, holy service of ordination and licensure, as well as a reception with new members and old friends, will also be part of the occasion.
-Dr. Turrill
---