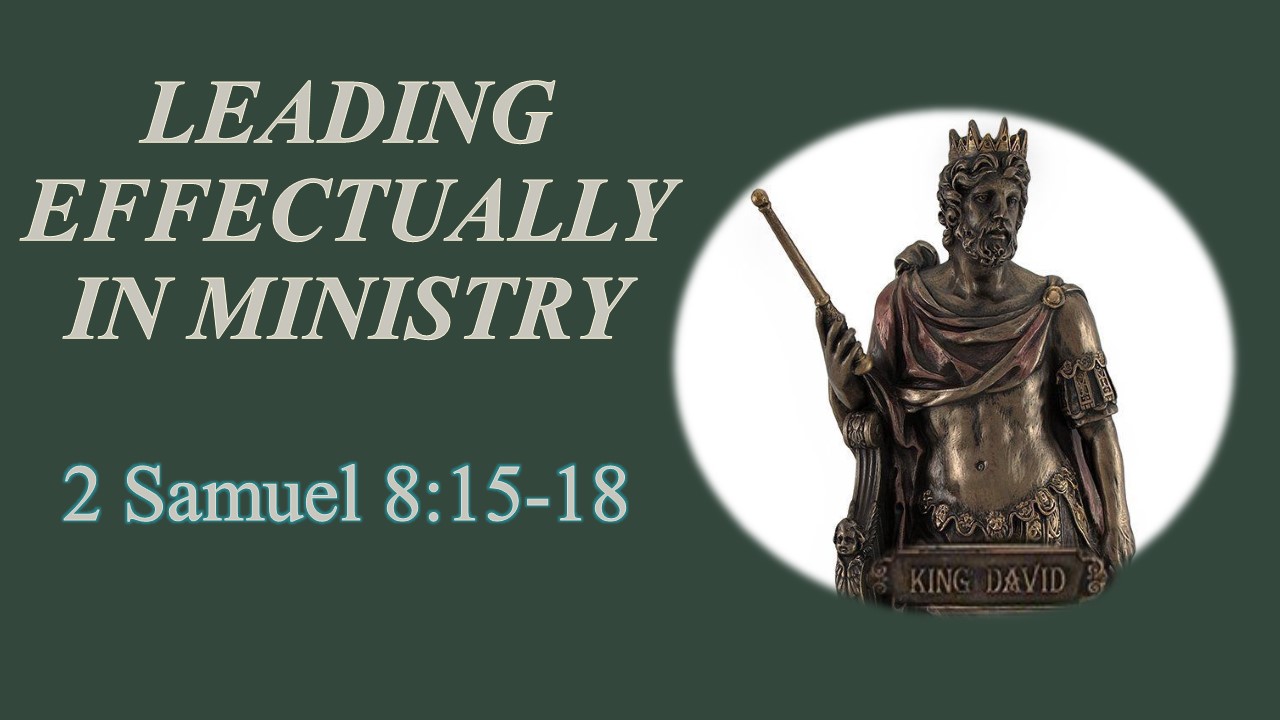 Dear ECA members, candidates and friends:
At the age of 30, the shepherd and warrior, David, chosen by God Himself, assumed the throne of Israel. Of his reign, II Samuel 8:15-18 informs us that he "executed judgment and justice unto all his people". The King did not do this alone, however, as the passage also mentions members of his leadership team. Accomplishments, as the Lord led him during his historic, 40-year reign, included unifying Israel, bringing the nation to a place of international prominence diplomatically, economically and militarily, composing psalms, instituting offices of cyclical tabernacle service, and initiating the capital campaign to build the Temple.
On the same note, any of us entrusted with a ministry also assume a leadership role. But how do we lead well from a godly perspective? To find the answer, I encourage you to attend one of our 2018 gatherings, all with the theme, "Leading Effectually in Ministry". At these venues, attendees will hear uplifting and engaging messages incorporating this theme. A time of worship, holy service of ordination and licensure, as well as a reception with new members and old friends, will also be part of the occasion.
-Dr. Turrill
---