2017 International Conference in Review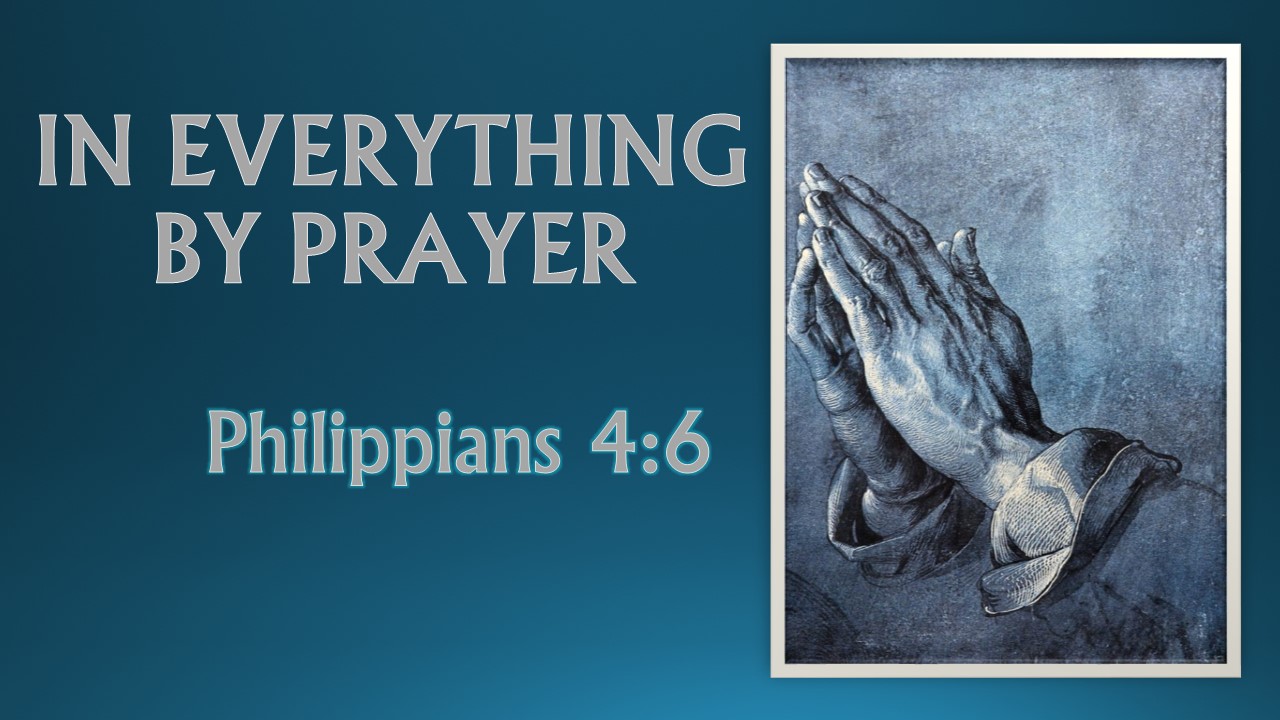 The 2017 ECA International Conference, with the theme, "In Everything by Prayer" (Phil. 4:6), and held July 18-20 at the accommodating Sheraton Charlotte Airport Hotel in beautiful Charlotte, North Carolina, hosted first-class entertainment, dynamic speakers, wonderful times of praise and worship, impactful devotions, the sharing of ministry reports, edifying ministry to youth, a reflective military-chaplaincy presentation, an instructive breakout sessions, evening receptions, and, of course, a sacred service of ordination. Should you desire to revisit the conference if having attended, or to get a taste of what you might have missed, I invite you to access below the audios of the powerful session presentations (except for those that for technical reasons were not able to be recorded) and the associated speaker photographs and biographies. To view the associated conference bulletin, click here. -Bob Turrill
---
Tuesday, July 18
Rev. Huntley Brown - Opening Evening Session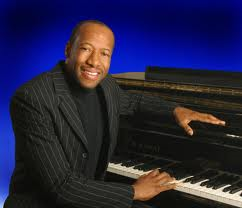 Rev. Huntley Brown, an ordained minister with the ECA and member of its International Board of Directors, has toured the globe ministering through God's Word and music as a preacher and world-class pianist, respectively. Having served with the Total Living Network in Chicago for many years, he also performed at one of Bill Gaither's popular Homecoming concerts and was the regular crusade pianist for Billy Graham Evangelistic Association (BGEA) associate evangelist, Dr. Ralph Bell. He also plays for Ruth Graham and Friends Ministries, as well as internationally for Franklin Graham. God has opened the door for Huntley to add a new facet to his ministry, teaching and offering seminars on music and worship, which he has done overseas with the International School of Evangelism team of the BGEA. He has also lectured and performed at the First International Gospel Music Festival in Italy. In 2015 Judson's University Center for Worship in the Performing Arts installed Huntley as its first ever Artist-in-Residence. He and his wife, Annette, reside near Chicago along with their four daughters.
Wednesday, July 19
Rev. Bernard Beall - First Morning Session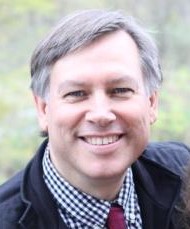 Rev. Bernard Beall co-founded Great Commission Families with his wife, Linda, in 2006 as a ministry to help families "take steps of faith toward greater involvement in the Great Commission." Previously, he was with Campus Crusade for Christ for 23 years, including 8 years as the Washington, D.C. Metro Director. Bernie's ministry today is creating family-friendly evangelistic outings by leading spiritual history tours in Washington, D.C. and the surrounding region, including major area Civil War battlefields at Gettysburg, Antietam, Manassas and Harpers Ferry. As an evangelist, he has written many location-specific Gospel fliers, such as, "Monumental Words," "Titanic Remembered," "Antietam 150," and "Francis Scott Key's Testimony." Bernie often uses state flags and four historic flags George Washington served under to tell providential stories with an emphasis on spiritual life lessons for us today. Rev. Beal, ordained with the Evangelical Church Alliance, also serves international groups visiting the Washington, D.C. area with the motto, "With Families at Heart and a Heart for the World!" Bernie and Linda have four grown children and live in Maryland not far from their nine grandchildren, which is near the family dairy farm where Bernie grew up.
Colonel Mark Costa - Servant Leadership Presentation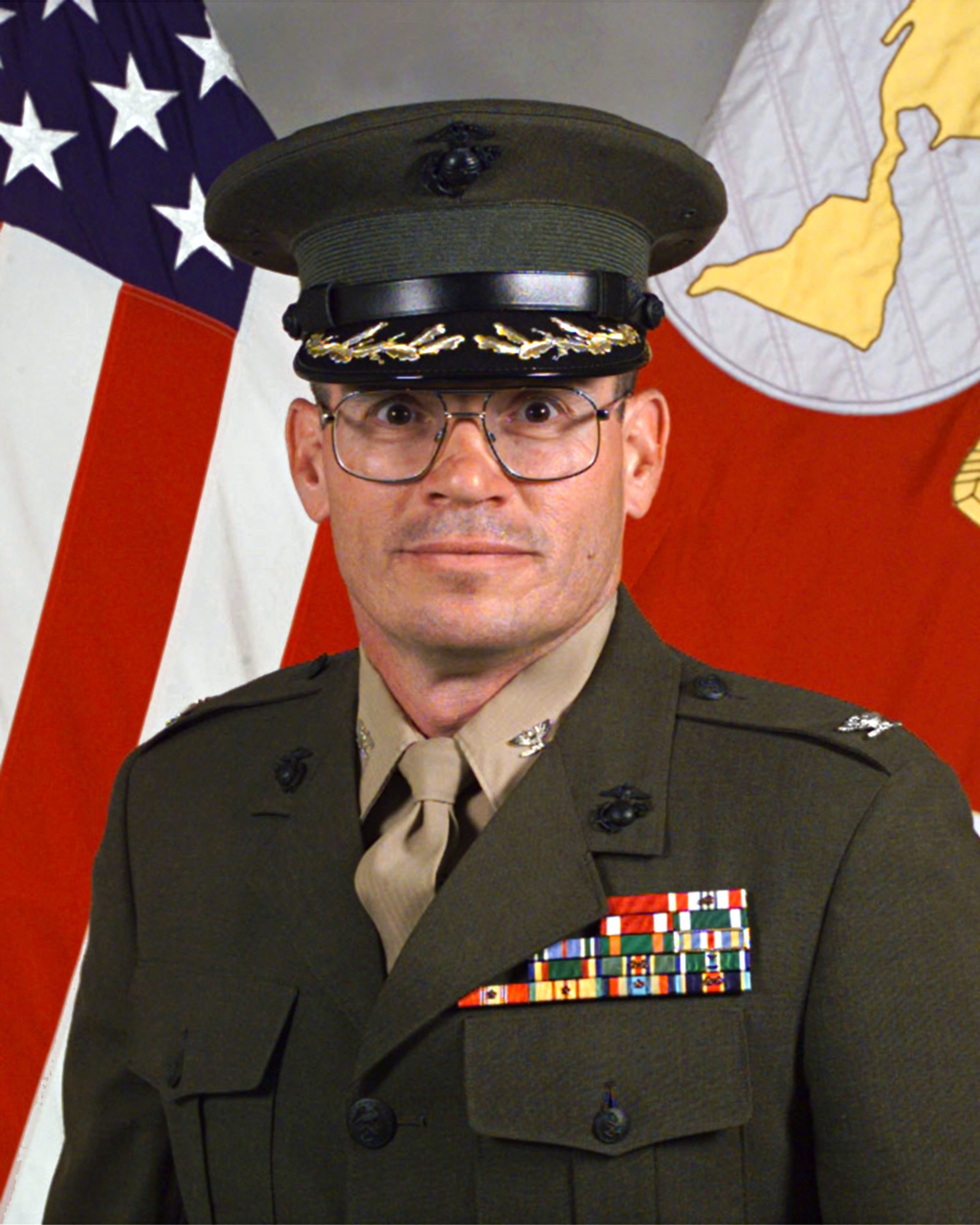 Colonel Mark Costa is a 30-year veteran Marine Corps Officer. He served in leadership positions at all levels, culminating as Commander, Marine Corps Logistics Base, Barstow, California. As Professor of Naval Science, Naval ROTC, Norwich University, VT, he instructed leadership courses. Mark is a graduate of the U.S. Naval Academy, Naval Postgraduate School, Naval Command and Staff College, and Army War College. As primary leadership instructor at The Apprentice School of Newport News Shipbuilding, builders of the Navy's nuclear submarine and aircraft carriers, Mark was the researcher for the award-winning i-Lead Program, a computer-based leadership training course and key contributor to curriculum of a resident leadership development course for graduating apprentices modeled on executive leadership seminars of the College of William and Mary Flex MBA program. Dr. Costa received his Ph.D. in Education from Capella University, researching the effectiveness of instructional methods in postsecondary career and technical education. Mark and his bride, the former Kathleen Hoy, reside in Chesapeake, VA, and are the proud parents of four daughters and eight grandchildren.
Thursday, July 20
Chaplain (COL) Ron A. Crews, USAR Ret. - First Morning Session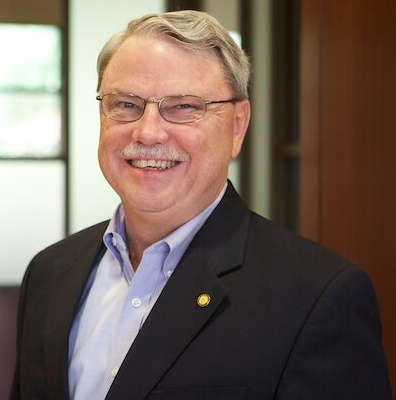 Dr. Ron Crews serves as the Executive Director for Chaplain Alliance for Religious Liberty, an organization of chaplain endorsers who speak on behalf of more than 2,700 military chaplains, and as Endorsing Agent for Grace Churches International (GCI). He came to GCI after completing a tour of duty as a mobilized reserve chaplain serving as the Deputy Installation Chaplain for Programs at Fort Campbell, Kentucky. This tour culminated a 28-year career as an Army chaplain on active duty and in the reserve component. Assignments included service with the 82nd Airborne Division and with the 101st Airborne Division (Air Assault). Before his mobilization, Chaplain Crews served as President for the Massachusetts Family Institute (MFI). He also served as the Joint Forces Chaplain for the Massachusetts National Guard. Dr. Crews received a Bachelor of Arts degree from Stetson University, a Master of Divinity degree from Columbia Seminary, and a Doctorate of Ministry degree from Trinity Evangelical Divinity School. He and his wife, Jonda, have been married for 47 years and live in Gainesville, GA. They have four children and five grandchildren.
Chaplain (Major) Katherine M. Scott, USAF - Military Chaplain Corps Presentation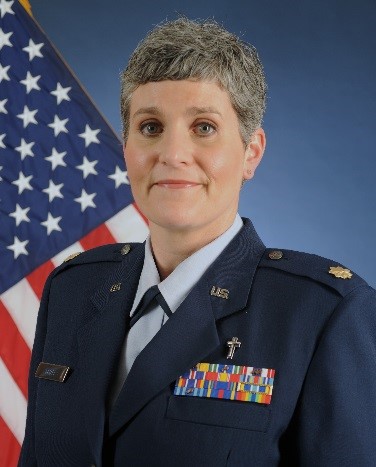 Chaplain, Major Katherine M. Scott serves as a Staff Chaplain at the Air Force Chaplain Corps College located at Maxwell Air Force Base, Alabama. In this capacity, Chaplain Scott is responsible for assisting the Deputy Commandant in the design, development, and execution of curriculum and courses in the college. She manages and administers education course design and format, as well as development of future education courses benefiting the Chaplain Corps. Chaplain Scott was commissioned a Second Lieutenant in the United States Army Reserves as an Engineer Officer upon completion of her Bachelor of Science in engineering from Colorado School of Mines. Her source of commissioning was Army ROTC. After four and a half years in the Army Reserves, she entered the Army Chaplain Candidate program and began seminary in the fall of 2000. In her final year of seminary, she applied to the Air Force Individual Mobilization Augmentee (IMA) Reserve program and began serving at Peterson Air Force Base, Colorado. Chaplain Scott entered onto Active Duty in 2006 and is endorsed by the Evangelical Church Alliance. Chaplain Scott's husband, Chris, is an ordained minister in the Presbyterian Church U.S.A. They have two children, Sophia (7) and Simeon (4).
Chaplain (MG) Douglas L. Carver, USA Ret. - Ordination Service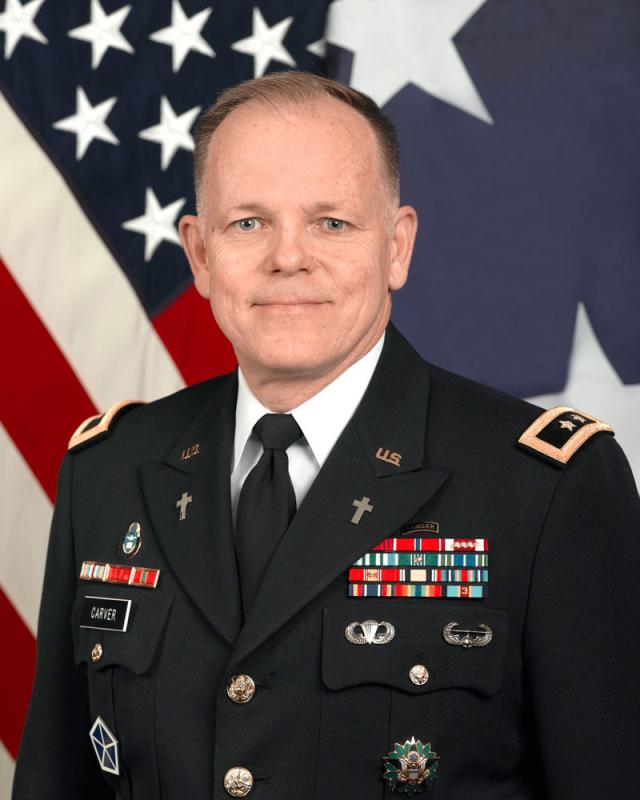 Chaplain Douglas Carver is the Executive Director of Chaplaincy for the Southern Baptist Convention's North American Mission Board. He is a retired U.S. Army major general. An advocate for the religious liberty of service members, veterans, and their families, he oversees the professional and pastoral support to 3800 Southern Baptist Chaplains who minister in various institutional settings in the United States and around the world. Prior to joining the North American Mission Board, he was the Army's 22nd Chief of Chaplains (2007-2011), leading and serving over 2900 chaplains supporting the religious and pastoral needs of our 1.2 million soldiers and families. Chaplain Carver has served at every level of the Army, from platoon to the Department of the Army Staff. At the beginning of the Iraq War in 2003, he served as the senior military chaplain in the combat theater of operations. He holds a Bachelor of Arts in religion from the University of Tennessee-Knoxville, a Master of Divinity degree from the Southern Baptist Theological Seminary, and a Master of Science in strategic studies from the United States Army War College. An ordained Southern Baptist minister, Chaplain Carver has pastored churches in Colorado, Kentucky, North Carolina, and Virginia. A native of Rome, Georgia, he and his wife, Sunny, currently reside in Charlotte, North Carolina.